One fine day, I was out and about and got a last minute date. I had no makeup in my bag, and I didn't really have the time to go home. "Go to a makeup counter", they said. "It will look amazing", they said. I was ready to rock my makeup, but my makeup did NOT rock me.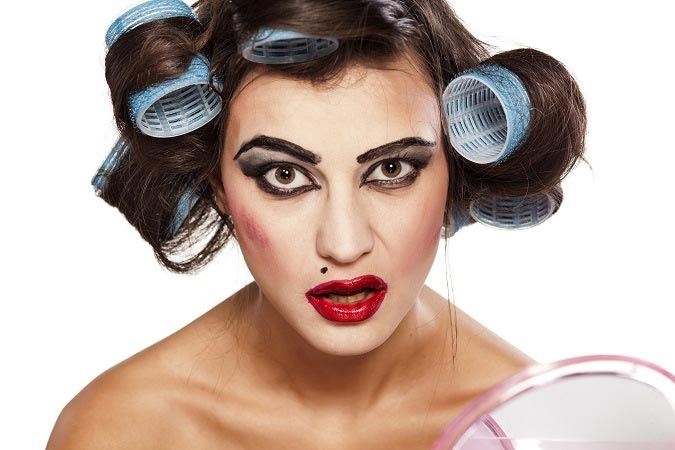 It looked like I had been attacked by a 64-count box of Crayola crayons. Crayons in the hands of three-year-olds. I went into this department store in the UK, just to see how easy it was to get my makeup done. The girl did it. For free. No obligation to buy anything, but it sucked. When it comes to your wedding makeup, what happens if this happens to you? If you do go semi-pro, where should you go? And how do you handle it if it sucks?
Set Up a Trial
While going the budget pro route, you could sincerely do what I did and just roll into any old department store and ask a girl to do your makeup. You want to play this smart. Since it's a free trial, you can always hit a department store on one side of town. Write down all of the colors you like. Then on the big day roll into the same store on the other side of town and give the makeup artist your list of colors and say, "These are the colors I chose from your palettes and wanted to see if they look nice for my skin tone, since they are quite similar to what I like?"
My favorite trusted makeup counters:
MAC
Benefit
Sephora
Bareminerals
Macy's (try Clinique or Dolce & Gabbana)
It's worth a try and free. If you don't like it. Wipe it off and do your own just like a pro.
Have A Backup Plan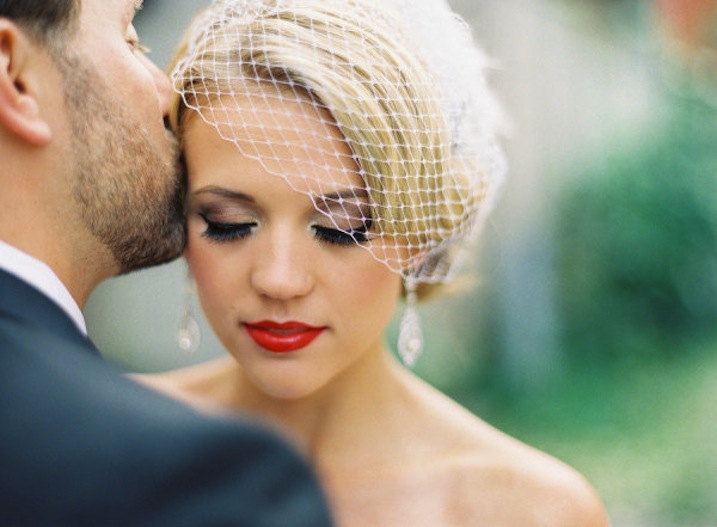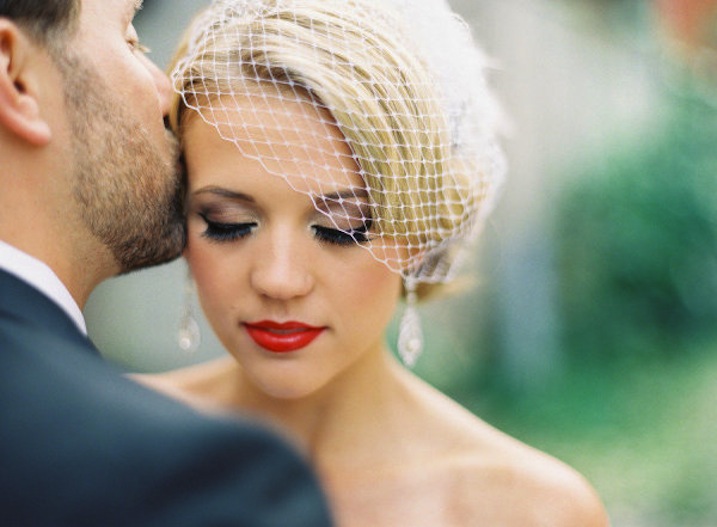 When it comes to makeup, if you wing it and just go to a random counter–you're gonna need a backup plan. Your wedding makeup may turn out amazing, but on the off chance it doesn't, check out our killer tutorials:
These are just some of the amazing tutorials we offer from Wedding for $1000, and they are my absolute favorite. Not because I wrote them, but because I learned them, tried them out for myself and got compliment after compliment from them!