We all dream about going to places we've never been, and this is one city that can be stupidly romantic on a budget. Having your honeymoon in Rome is basically the most amazing experience you can imagine, and while you can spend a ton of money – doing it on the cheap is even better! The key is asking friends and family to send you on a trip of a lifetime instead of getting you a food processor. Our generation is getting back to being whatever the opposite of materialistic is, and I love it!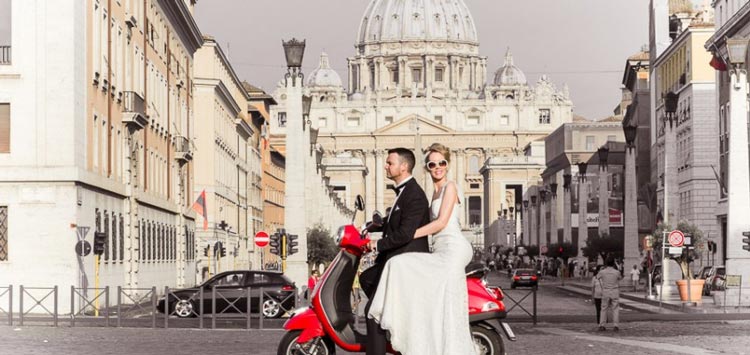 You can take a cooking course with my friend Barbara for a killer romantic night out for like stupid cheap: http://www.eatwith.com/
Where To Stay
Here's the honesty of it all, if you're on a budget holiday forget the five-star hotel. You can't afford it in Euros, and if you can, you'll be disappointed. Growing up in the luxury hospitality industry, I knew nothing of hotels and yes–it's totally National Lampoon's European Vacation. The pride isn't in the luxury of the room; it's in location and amenities. Check out places like Hotel Fawlty Towers.
Super-cheap per night with private rooms and air conditioning (that's super important).
Clean beds.
One killer kitchen to make your own breakfast in (which you'll want to do because meals out are pricey)…and this terrace to soak in the Italian sunshine: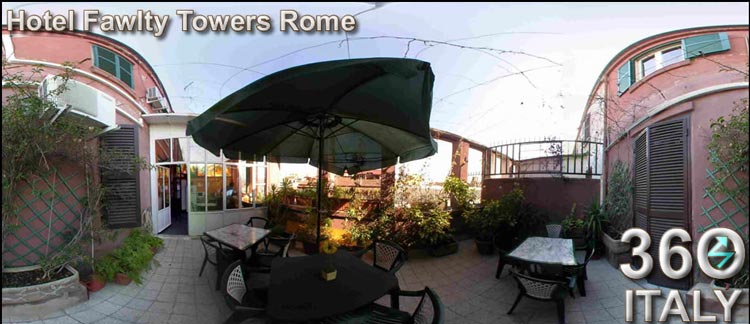 Breakfast or a quiet evening on the terrace with wine after a dinner out is about the only time you'll spend in your hotel, so save your money for the fun stuff!
What You Should Know About Dining
There's a tourist menu. I've done Rome as a tourist and as a local. Hire a car or get a motorbike and get out of town when it comes to dining.
If you don't speak Italian, have no fear. Just ask for an English menu. Or be daring and ask for the chef's special. Be sure to tell them of any allergies beforehand and watch the food fly out to your table.
Take the 30-minute train for like 1.50 to Ostia and enjoy the beach for a day. You'll see nothing but older men in Speedos, but the happy hour at Vittoria Beach Bar is priceless–plus, they serve the best mojitos you've ever had.
Try a cheap candlelit dinner on the beach at the pizza place about 500 meters away. It has limited indoor seating—but killer seating on the beach with beach blankets and pillows, as well as candles dug into the sand.
The Italians will feed you until you burst, so be sure to refuse when they try to give you a whole pan of tiramisu–in Rome city centre they will make you pay for it!
On the countryside, the hospitality is a bit more quaint. Ask locals where to go to eat outside of town near Casalotti. It's gorgeous there.
Ask around for a restaurant that has a windmill lit up at night. It's on the hillside just outside of Rome. No one can find it. Even locals have a hard time, but if you can get someone to tell you–it's the best damn secret in Rome.
The Must See Sights
Be super touristy! Go to The Vatican, take tours of the Pantheon and The Colosseum. Do Trevi Fountain and The Spanish Steps. St. Peter's Basilica is breathtaking. See it both day and night. Take in the art, the nightlife, every single thing you can. These are what make your honeymoon so very special. The culture and sights you'll share.
Do Something Super Romantic
The thing about Italy, the people. The people make the other moments in between. Trastevere is one of the most magical places in the city, and the only way it should be done is with the locals. Take a quaint walk through in the afternoon. Set in a cafe for a margarita and take in the people, the sights, the colors. Then pop over to Eat With Frederica & Barbara.
Do a wine tasting…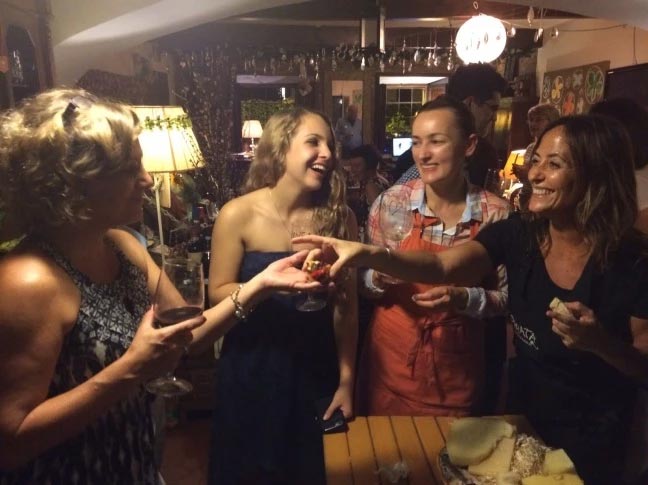 Take a cooking class with Barbara…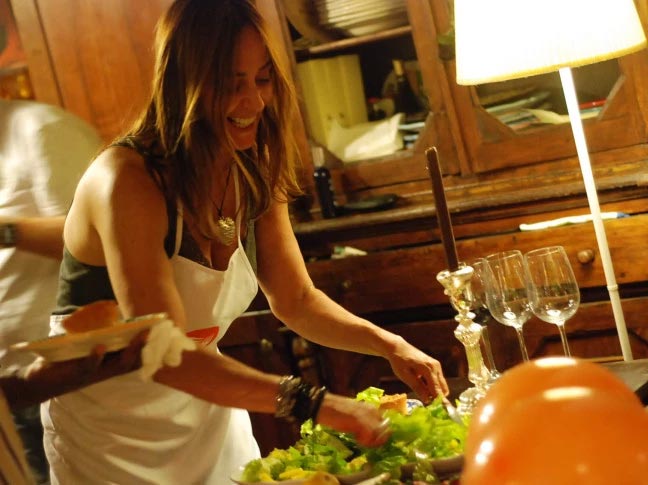 Enjoy a traditional Roman family dinner…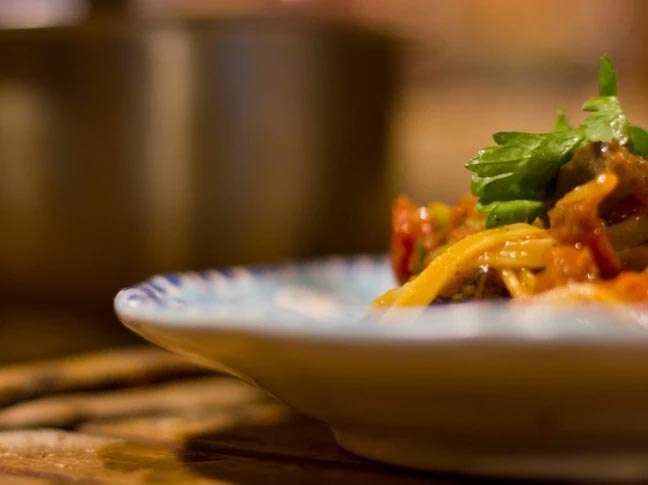 And spend the night with a group of people in a place that is so magical you'll never want to leave!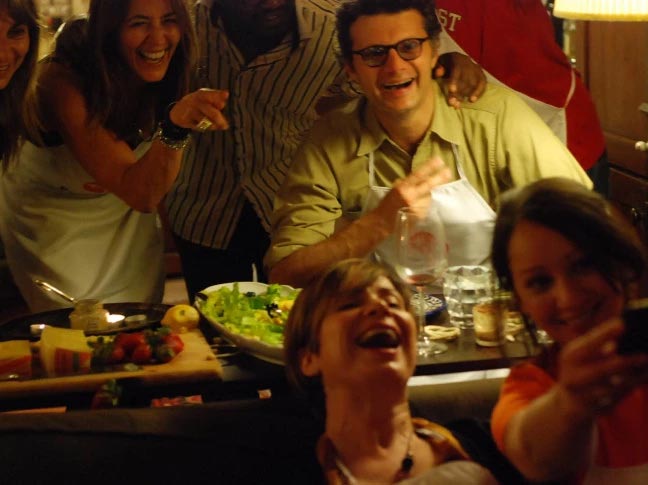 Once you get to know this family, you'll get even more inside information on what to do next in this beautiful city on your budget friendly honeymoon.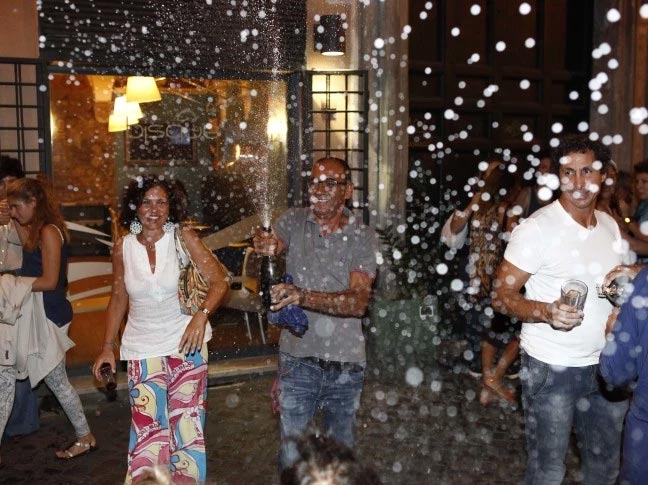 Got any more questions about the secrets of Italy? Hit me up: brittany@weddingfor1000.com