Affordable honeymoon destinations are an excellent choice for the couples that don't like or can't find a way to fit luxury travel in their budget. But, on the other hand, they want to enjoy their honeymoon and find interesting things to do while not burning holes in their pockets. Don't think it's possible?
The key is to look for alternative destinations that are not yet overrun by tourists and, as a result, don't have such tourist-driven prices.
In this post, we share a lot of breathtaking yet wallet-friendly and super-affordable honeymoon destinations you may want to consider.
Tulum, Mexico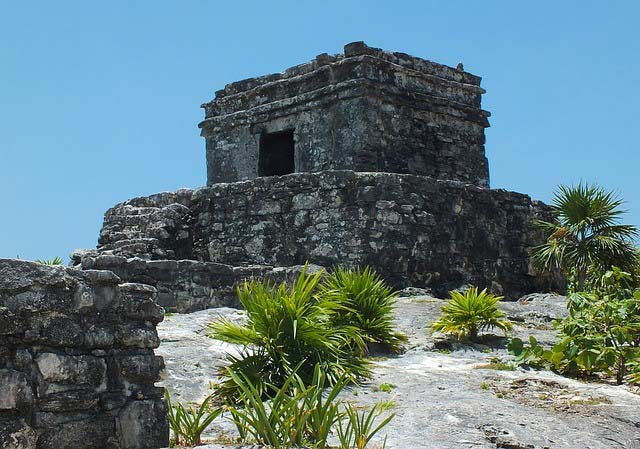 Mexico is known for being a cheap honeymoon destination, within easy reach of many locations in the US. With a lot of beautiful beaches, interesting archaeological site and fun activities that don't cost too much, Tulum is a great choice for a honeymoon on a budget.
The Mayan ruins are very popular and incredibly crowded. But if you wake up early and show up before 9:30 am, chances are you'll avoid the big crowds. Extremely well preserved and having a close-by beach, the ancient remains at Tulum will be the highlight of your trip.
Montreal, Canada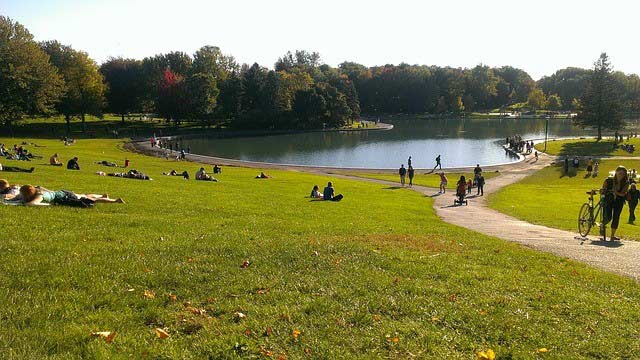 If you are craving some European flair but lack the funds to fly to Europe, head to Montreal. With lots of good restaurants, stunning architecture, and extensive public transportation, Montreal is a good choice for a honeymoon destination which won't break the budget.
Montreal offers a lot of free things to do, which help a lot when the budget is a concern. You can visit Montreal Museum of Fine Arts, enjoy one of the many festivals which take place throughout the year and explore the city's Underground Pedestrian Network.
There are other places in Canada that you can visit after flying into Montreal, as well. Quebec City is just over two-and-a-half hours away and is also known for its European flair. Ottawa, the country's capital, is two hours from Montreal, while Toronto, Canada's largest city, is a little more than five hours away.
You're also about a six-hour drive from Niagara Falls, one the country's most popular attractions. If you end up checking out the Falls, make sure you stop by Niagara Falls Casino during your travels because it definitely has something for everyone.
Jamaica, The Caribbean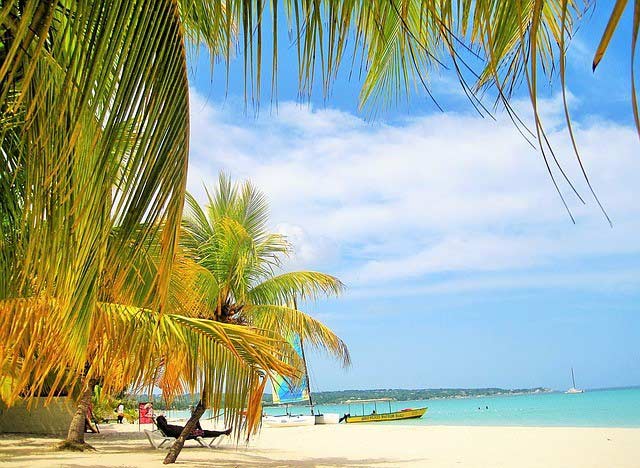 With low-cost carriers such as JetBlue offering flights from the US to Montego Bay and a variety of affordable accommodation and activities, Jamaica is a very interesting option for a budget friendly honeymoon on an island.
Spend your time lounging on the beach, snorkeling or hiking to amazing waterfalls.
Located only 45 min drive from Montego Bay, you can find Falmouth and the amazing water which turns blue because of the microorganisms which live in it. And yes, you can swim in the water.
Siem Reap, Cambodia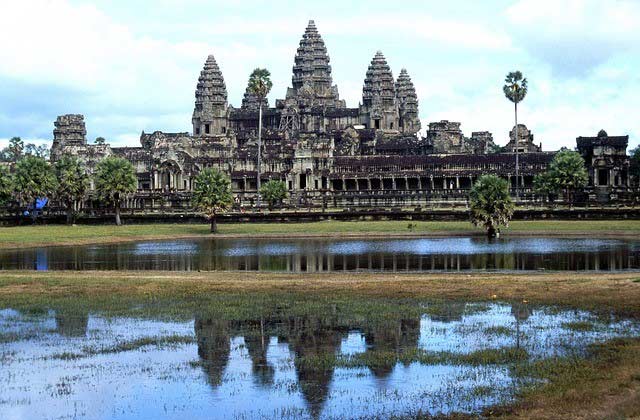 While flights to Cambodia aren't exactly cheap, once you get here – or anywhere in Southeast Asia – everything is downright cheap. The low cost of living makes both accommodation and food very affordable.
Siem Reap is famous for being home to the ancient temple of Angkor Wat. Make sure to visit it for an amazing sunrise experience. In Siem Reap, take the time to check out the colorful markets. If you are craving a bit of French colonial style, head to Battambang, about 3 hours by car from Siem Reap. A lot of interesting temples and colorful markets to tour will keep you busy.
Athens, Greece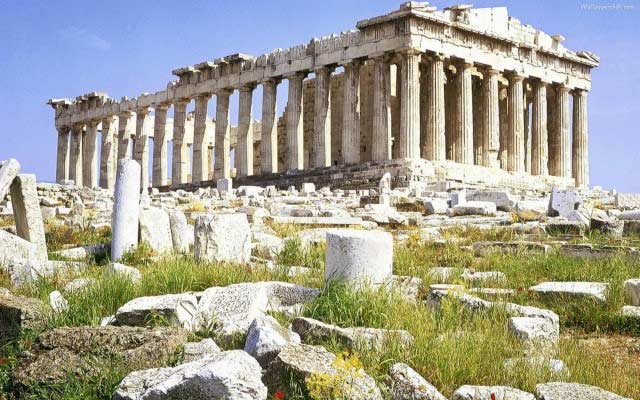 Exactly what are we thinking to recommend Greece's capital for a cheaper honeymoon?  We were thinking Anafiotika, an area in Plaka where you feel as if you are on the Cyclades, though you are enjoying a honeymoon in the city.
At the foot of the Acropolis, stands an area that gets overlooked by travelers, unless you have a friend in Athens to suggest visiting. The white-washed houses, the colorful window shutters, and the friendly cats feel they shouldn't be in this location. Mostly uninhabited nowadays, the houses were built by workers who came from Anafi, one of the islands part of the Cyclades group, and who wanted to keep their heritage alive. Walk hand in hand, take photos and just explore this interesting hidden gem, right in the heart of Athens.
Alberobello, Italy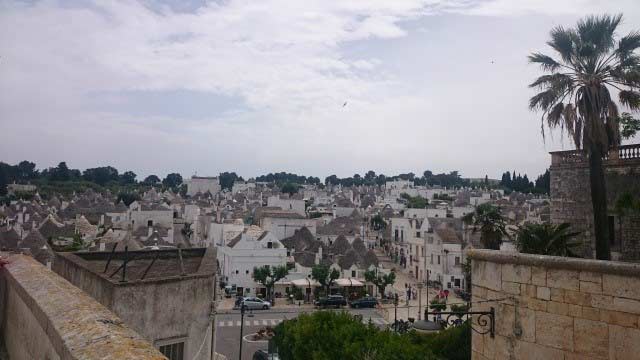 (Photo credit Cris Puscas)
Apulia (Italian: Puglia) is only one of Italy's charming regions. The trullis – traditional small round stone houses with a conical roof – are its signature and Alberobello is its pearl. Within easy reach from Bari, the city is picture-perfect and will keep you busy for a good while.
While you can find accommodation in  Alberobello, the affordable way to visit is as a day trip from Bari. A train ticket costs only 9 euros round trip, and the ride is quite scenic. The UNESCO protected area, where most of the trullis of Alberobello are located, looks like it belongs in a fairy tale. You cannot help but expect a gnome to pop from behind one of the houses. Take the time to walk on the streets which don't have any shops or restaurants on them. That's where you can take interesting photos and really see the beauty of these houses.
Bratislava, Slovakia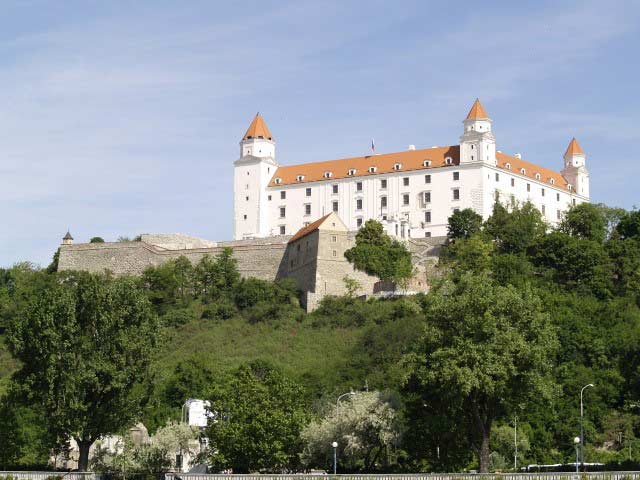 (Photo credit Cris Puscas)
Bratislava is the small and very charming capital city of Slovakia. Located on the Danube, Europe's second-largest river, Bratislava is far from feeling like a capital city.
Devin Castle, located outside of the city and right on the Austrian border, is a great idea for a half day trip from Bratislava. You can reach it via a cruise on the Danube (for only 8 euros round trip). After touring the ruins and getting back to the city, enjoy one of the many affordable restaurants featuring local dishes. Within the city, the Old Town is a compact and scenic area, offering plenty of affordable things to do.
If you want to explore a larger capital city, both Vienna and Budapest are within easy reach by land from Bratislava.
Eger, Hungary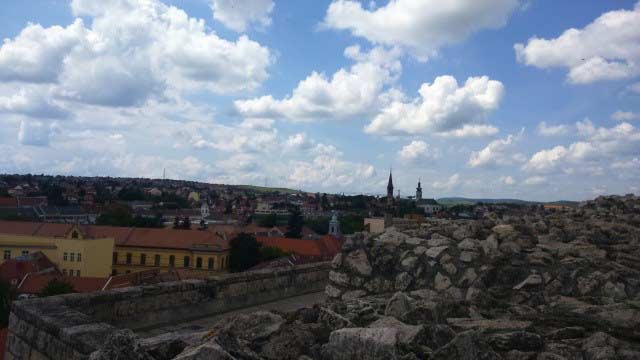 (Photo credit Cris Puscas)
Located only 85 miles fromBudapest, the capital city of Hungary, Eger is a gem worth exploring. Known for the locally produced wines and for being the last fortress to fall to the Turks, Eger is easily explored on foot.
The Castle is the highlight of the visit. Its exhibits will keep you busy for hours. The most interesting part – the underground fortification system – can only be visited as part of a guided tour. Spend some good hours in the castle and you get a crash course into Hungarian history.  Good food,  good wine, and delicious sweets accompany your stay in this charming Hungarian town.