When it comes to wedding makeup for Spring 2016, you might want to get in touch with your intimate side, because romance is in the air when it comes to the big day. Think smokey purples, a pop of pink on your nails, and juicy colors that make your bridal face pop. Shimmery cheeks without the bronzer are also a must have this spring. Have no fear, we've got your Spring Makeup Tutorial covered!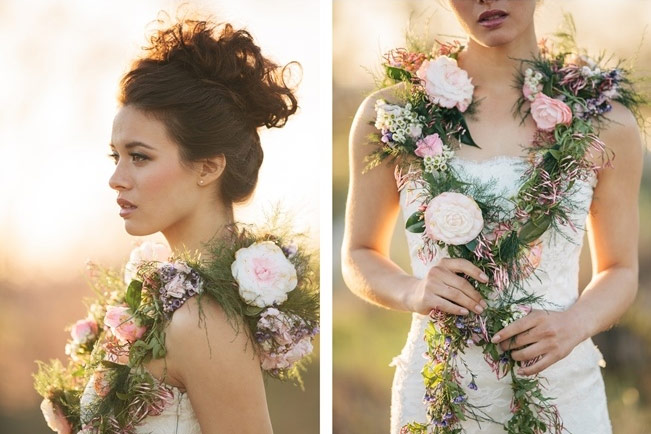 Smokey Lavender Eyes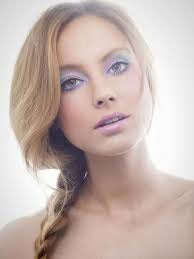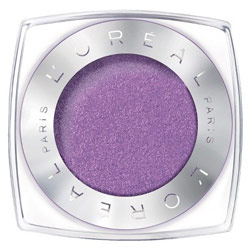 Add a pop of pastel color with this alluring eye makeup! Photo credit
You'll need:
Coat your eye shadow brush with a good bit of shadow. Blow excess off and sweep across your entire eye from the inside corner, up and out. For intense color, you'll need about three to four coats. Then flip your brush over and use the liner brush to line the bottom lid of your eye. Apply your favorite mascara and you're ready to go.
Deep Purple Smoke for Eyes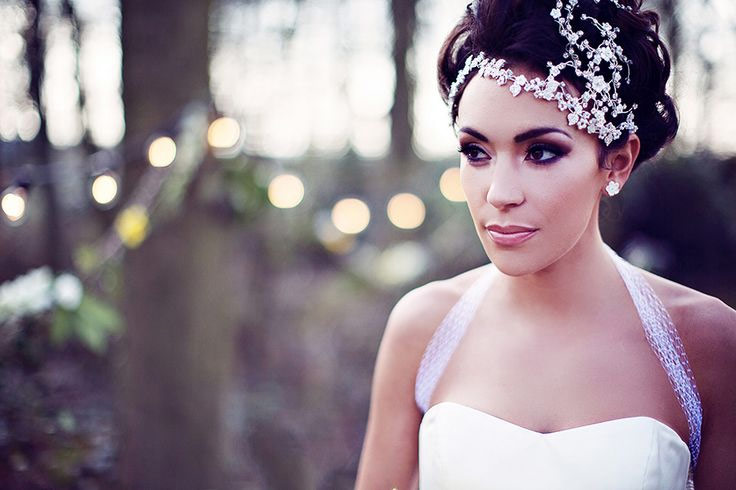 You'll need:
Apply your shadow like the directions above using the light violet shadow first. Layer the dark violet over top, but from the middle of your eye out. Be sure to get a good coat in the crease of your eye to add hella dimension. Next, line your eye top and bottom with your eyeliner pencil. Use a cotton swab, rub some of the dark violet shadow on it, and go over the bottom liner to smudge it with a pop of smoke. Apply two coats of your fave mascara to each eye, and set your look with Urban Decay Makeup Setting Spray for all day and night wear!
Juicy Wedding Lips
For Spring 2016 it's all about the matte lips–hot pink that is! For super-sassy, juicy wedding lips look no further than my new fave freebie from Clinique.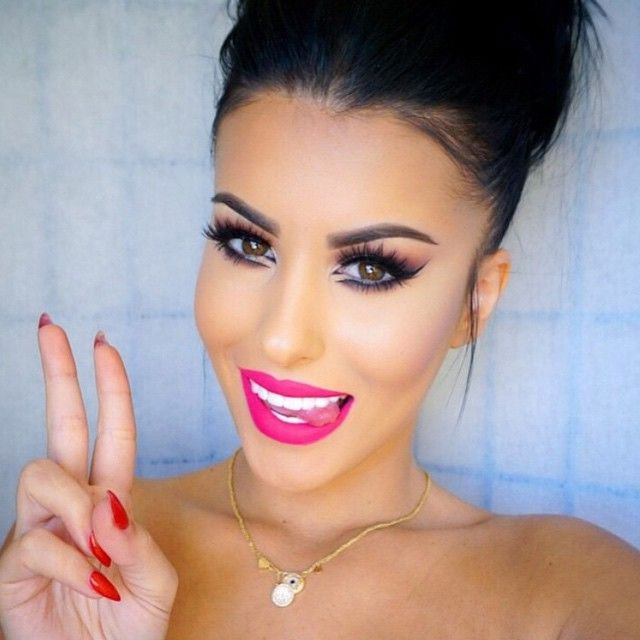 Long Last Matte in Magenta is the sweetest color for Spring. You can grab it for free at Macy's until April 11, 2016 with a $27 purchase.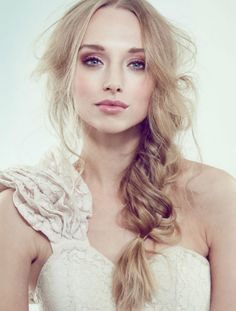 My personal purchase recommendation is the Clinique Beyond Perfecting Powder Foundation + Concealer
. You'll meet the purchase requirement and look airbrushed when you go down the aisle. The actual bonus: this powder lasts forevvvvvvvver. Plus, you get all sorts of other freebies to use for killer wedding makeup and pampering. So it's a win/win for me.
Sheer Shimmery Cheeks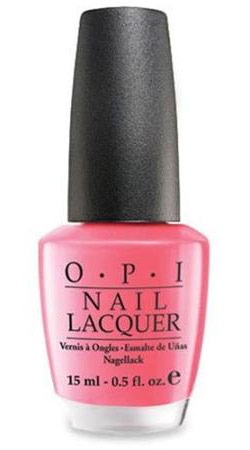 Forget the bronzer this Spring and go for the halo effect! Check out the Wedding for $1000 tutorial: Halo Your Face With Shimmer For An All Over Angelic Look. Pair this look with a dusty rose/mauve eyeshadow and sheer lipgloss for a super-romantic look. Photo credit
Pop of Pink Nails
When it comes to nails this Spring look no further than pink for that perfect pop of color! My personal favorite is OPI in Elephantastic. Sheer, short and squared off is how to wear them with this beautiful polish.
When shopping for your perfect Spring makeup, don't forget to check out Ebay. A lot people sell trial sizes of all the uber expensive products I mention. Also I've mentioned it before, but join a makeup swap group. You can find them on Facebook and a lot of these girls will be glad to help you try out products or find new ones that are similar to the ones I mention!