by Brittany McComas
Not being cheesy, but totally sentimental, my sister will be engaged soon (it's definitely coming) and I kept thinking the other day, "OH, NO! My Dad won't be there to walk her down the aisle." So what do you do as a bride when the traditional events are broken because of the loss of a loved one? Who fills their shoes, or attempts to "kind of" fill those very big shoes?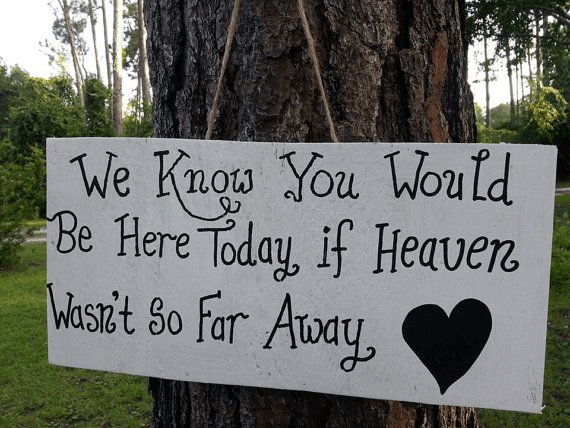 Ask Someone Special To Fill In
Sometimes you just can't justify going down the aisle alone. While you might have imagined a certain someone giving you away, if it's not possible you should ask someone special to fill in. I imagine my sister asking my Pop (my Daddy's Dad) to fill in for my father. A close friend of mine had her Mom walk her down the aisle. So it can be anyone who holds a special place in your heart.
Ask Someone To Do Something Special
Your friends and family might have a good idea or two on how to celebrate your loved one who is absent. Talk to family and friends for cool ideas. Have you seen that song on youtube that went viral of the brother-in-law singing to the bride? Her father passed away, so her brother-in-law recorded the song her sister and father danced to on their wedding day. All the men in the family, one by one, got up and danced with the bride. Ugh. Grab some tissues!
Carve Out A Seat For Your Special Loved Ones
One of the most super-cute, sweet ideas I've ever seen, and yes–it hit me right in the feels: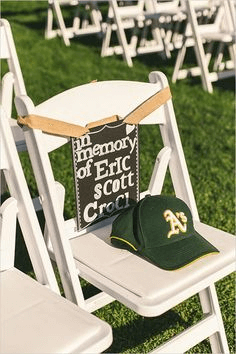 Light A Candle For Your Loved Ones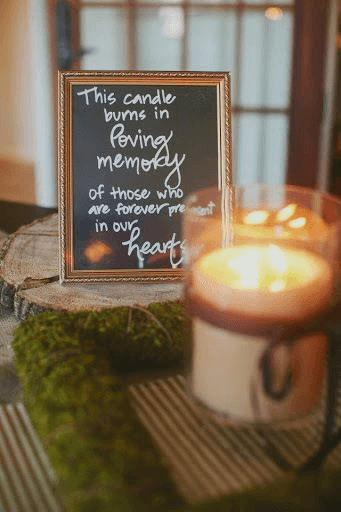 Place Out A Photo Tribute
A friend of mine did this at her wedding and included a gorgeous wedding photograph of her grandparents that had passed.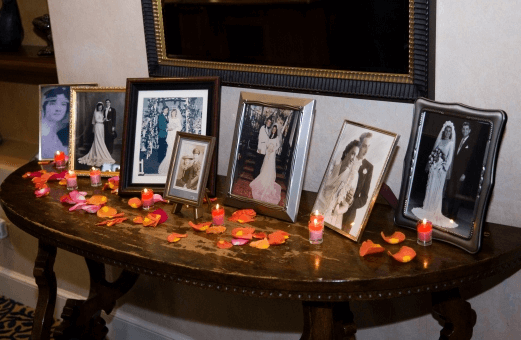 You could even do a tree of special loves for the ceremony: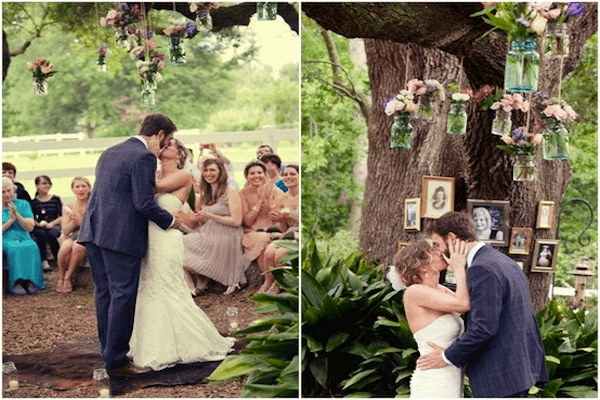 When it all comes down to it, you should memorialize your loved one in a way that reminds you of that person. Do something that keeps it special, and doesn't take away from the joy of your big day, but adds to the fact that they are simply not there. Turn to your heart, and you'll figure out just the sort of special thing that will make being a bride in the loss of a loved one so much more meaningful and amazing.