by Brittany McComas
As the new year swings into full bridal effect, we've found 2016's biggest wedding trends–and boy are they freaking phenomenal! It's all about 'you', the bride, Baby–and just what you want! From the dress to the flowers, the colors, the chairs, and everything in between, get ready to go big and get your wedding on for the biggest day of your life! source header image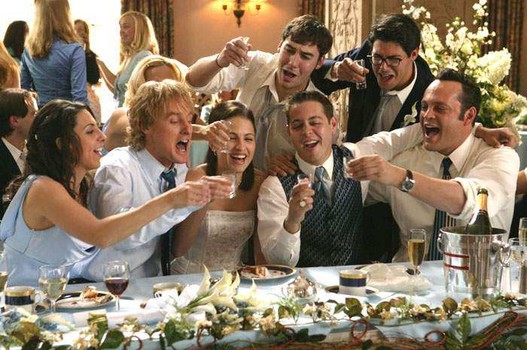 The 'It' Dress
This year gowns all have one thing in common–they highlight in epic proportions. That's where the 'go big or go home' element comes into play. Think plunging neckline for days. source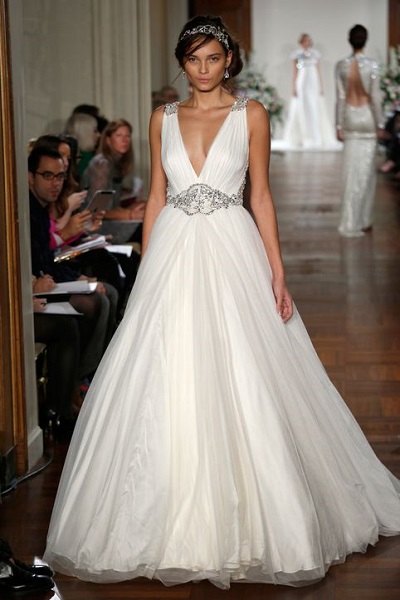 And days… source
The more epic and overly dramatic the dress, the better–especially for spring affairs! source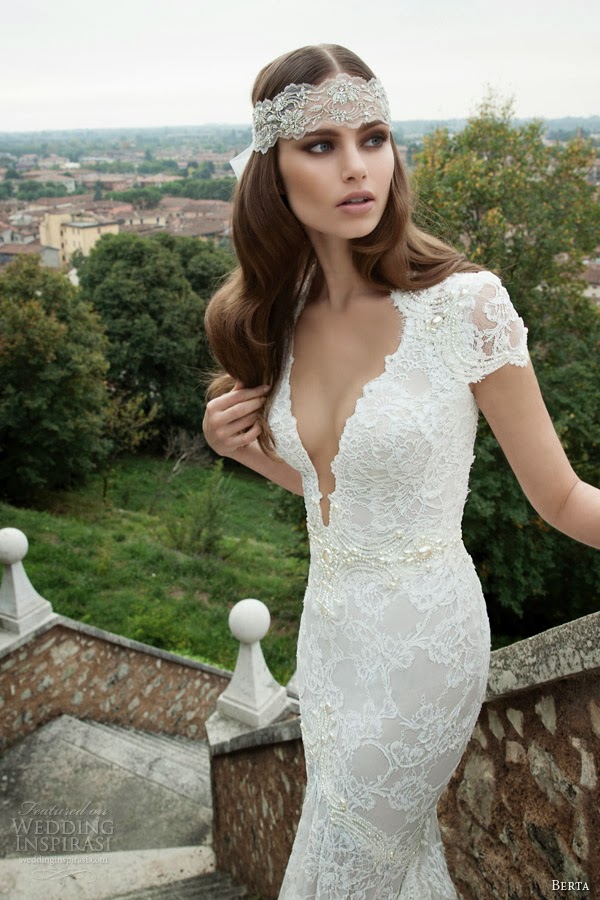 If you're going to wear a train, make sure it's epic and elegant… source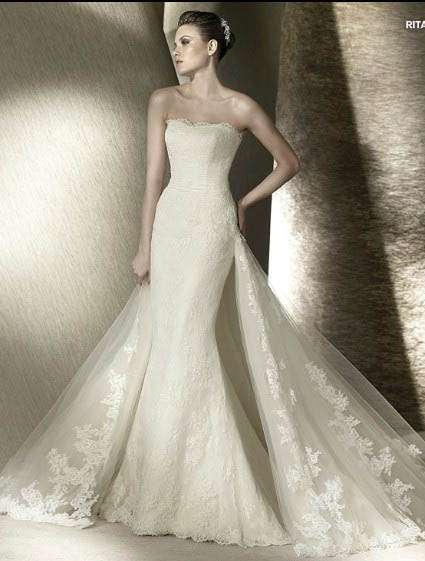 Basically the more sublimely over the top, the better! source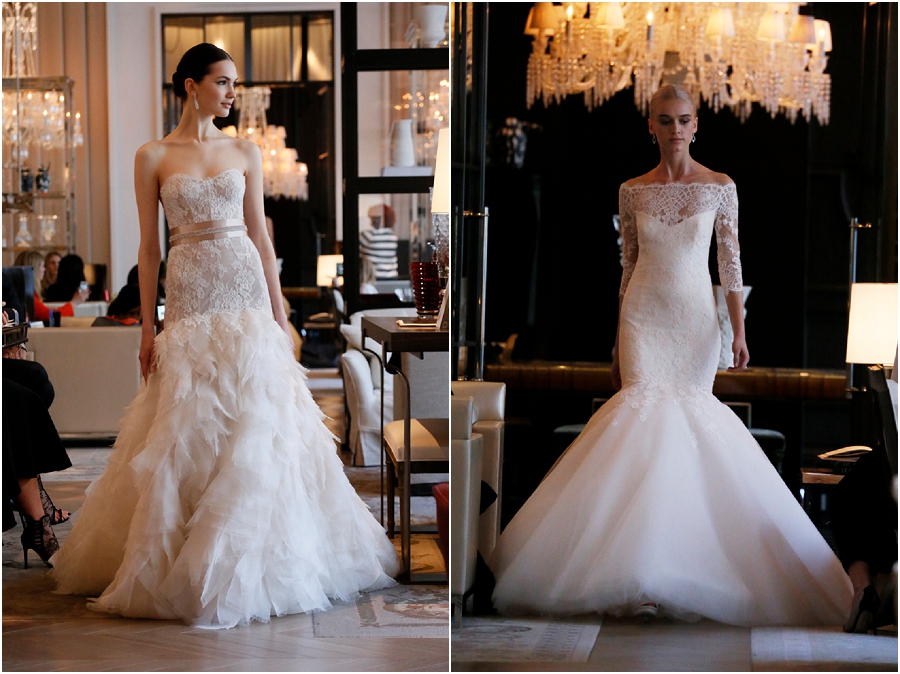 Fabulous Flowers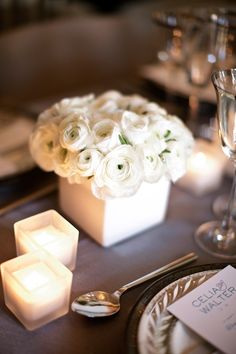 The more simple, the more amazing. This year weddings are all about sheer elegance and ambiance.
Being super simplistic with your decor can really make your wedding pop with just a few elements. Using local flowers or what's in season is the 'go to' for 2016. Mixed with an element of luxury like metallics or crystals, really makes your simple decor shine bright with high class and style. source for all

Like these sweet ranunculus…
Or absolutely gorgeous tulips…
Instead of grand flower arrangements make crystal draped candelabras the center of attention on your reception tables.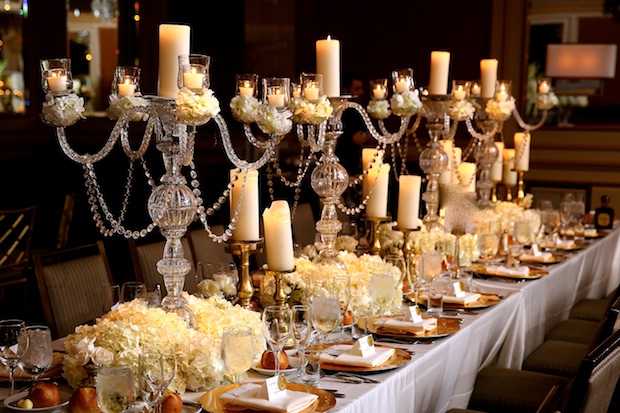 It's All About Some Chairs
Gone are the days of boring old conference style generic reception seating at round tables. Brides should be looking forward and thinking long family style reception tables, seating in the round when it comes to the 'I do' part, and just generally getting out of what has been tradition–especially for outdoor weddings. When it comes to being unique we've got you covered with the sweet article Unique Wedding Seating: How To Place Some Chairs. source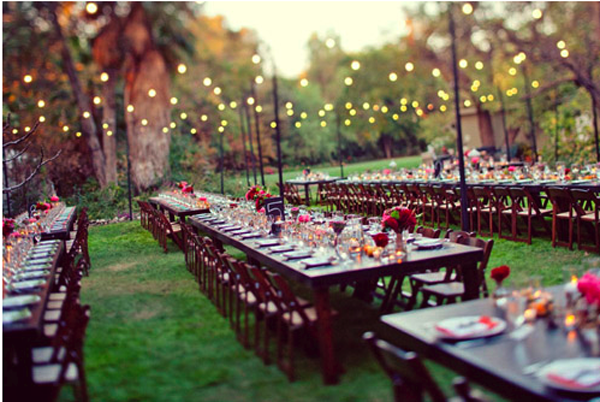 Be Inspired by Color
This year it's all about "tone on tone" when it comes to choosing colors. When going for wedding decor, flowers, bridesmaid dresses, or even your own dress, choose a general color and use similar shades, tints and textures to create a unique look for your wedding. Get inspired by creative palette choices with color schemes that compliment  one another like make-up, hair and nature.
Like this nude make-up palette…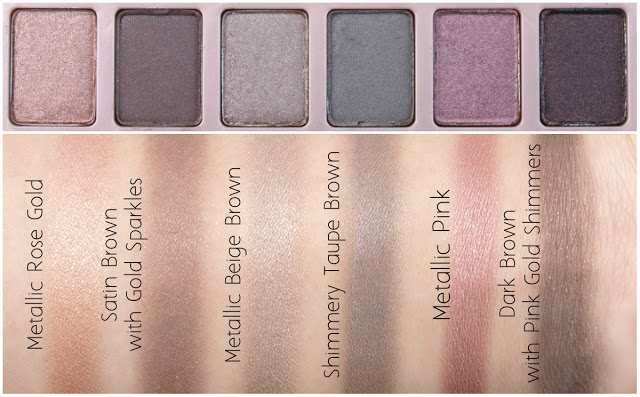 Or throw in some sunrise style ombre dresses for sheer elegance! source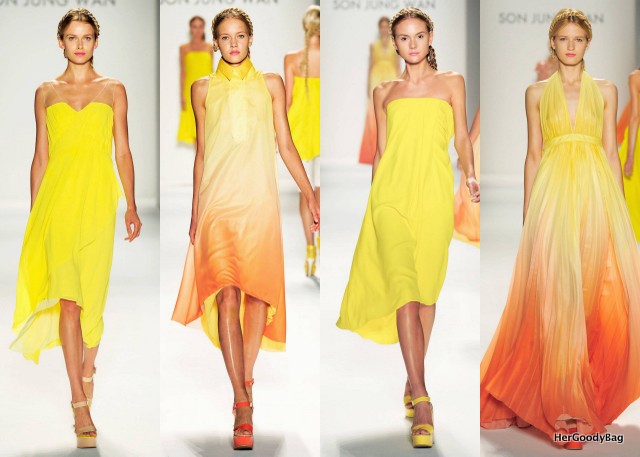 Have Your Cake & Eat It Too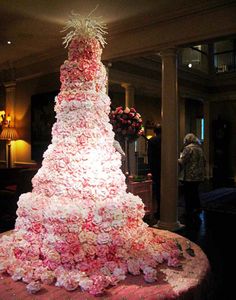 The cake is back! Forget tasteless fondant. It might look pretty, but let's face it: That's not mouth-watering, delicious, buttery cake! I want to feel like all that dieting to fit in a dress for your wedding was well worth it when I sink my choppers into the coup de grâce of your reception decor. source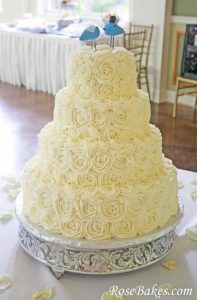 Okay, maybe not that big–but you're gonna see me licking frosting from my hands if you serve this butter cream treat! source
And do not even get me started on the towering layers of the naked cake with it's luscious cream frosting decked out with flowers, fruits and mini-bride and grooms source