by Brittany McComas
Pinterest hit me in the girly feels this week with literally how to place some chairs. Because we are all about some DIY, budget-friendly brouhaha, I figured some of you may not know how to do that. I worked in catering for a bit and have helped a friend DIY her wedding, so hello chair placement! From where to put them, which ones to use, and how to spice up the boring ones – Wedding for $1000 has got you covered.
Wedding seating ideas: Chairs & More Chairs
When you're going for a rustic romance style wedding, something in the woods or the park, these interesting mixed arrays of chairs just tugged my heart strings: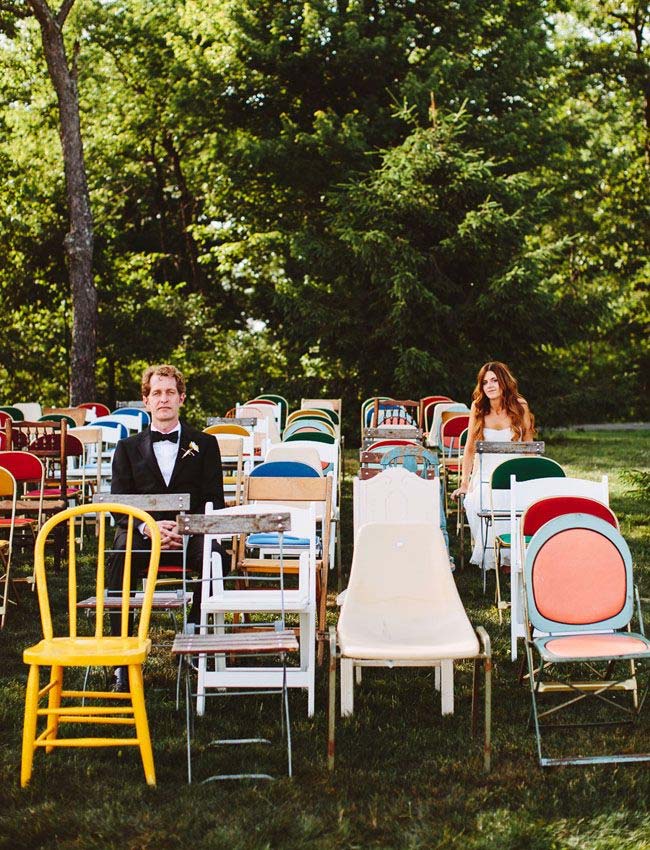 Of course, if you're throwing a wedding in the back yard just bring the furniture out for something sincerely elegant, romantic: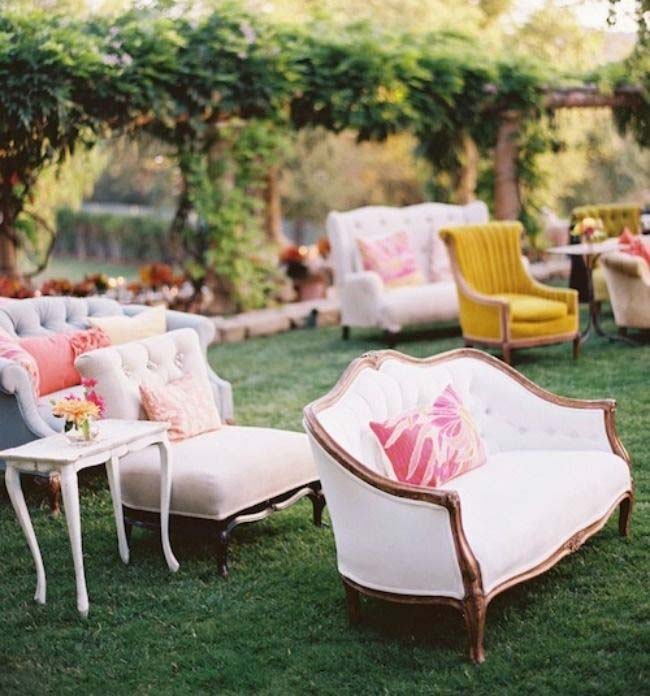 When it comes to a country chic style wedding get a little 'something borrowed' and set out hay bales with crocheted blankets, lace table cloths, and woven rugs to keep your guest's bums clean: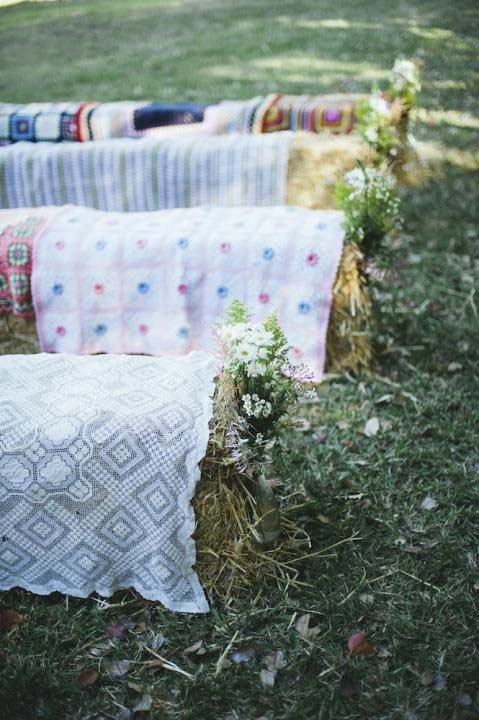 Speaking of being borrowed, another outdoor chair arrangement can include asking guests to bring a chair from their dining room for another cute varied seating plan: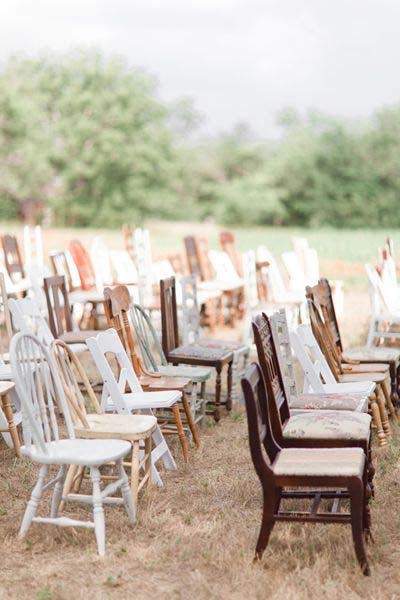 Here or There? More chairs everywhere
Your chairs don't have to be set up traditionally. They can have curves: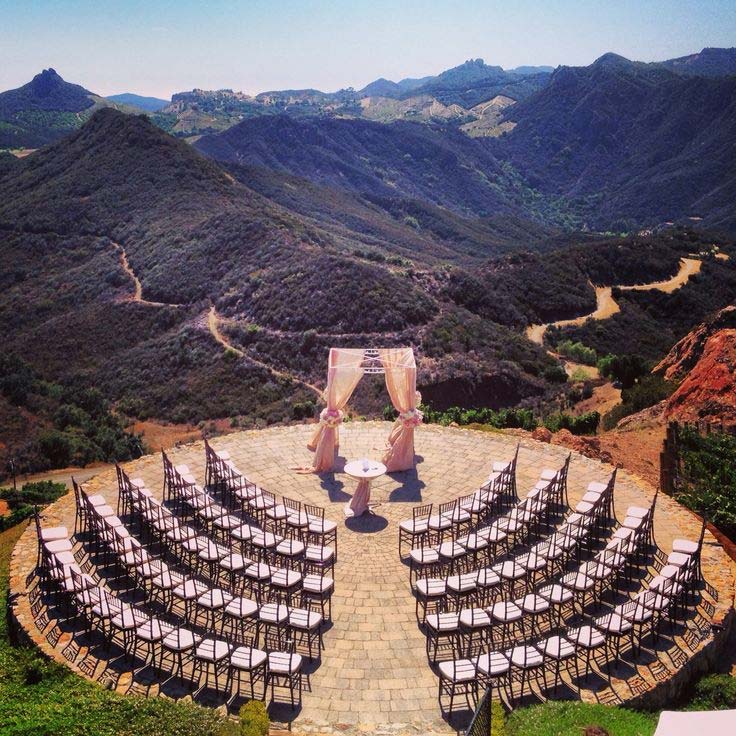 Make you and your partner in "I do" the center of attention: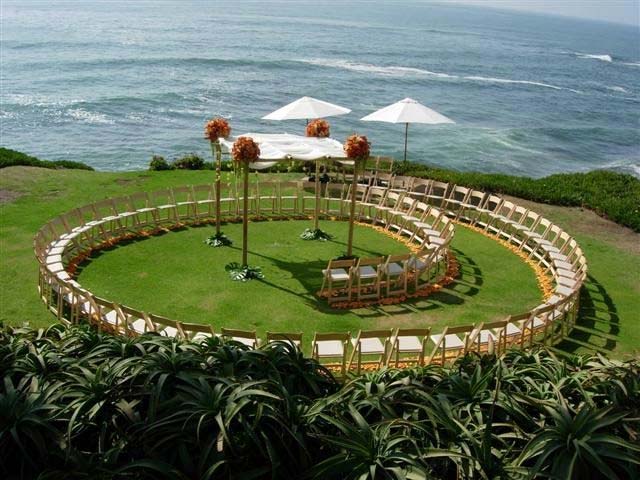 Split your guests on a romantic diagonal (have to be honest here, I'm not sure if it's the simple arbor, the striking colors or the fun set up that has me squeeing the most over this picture!):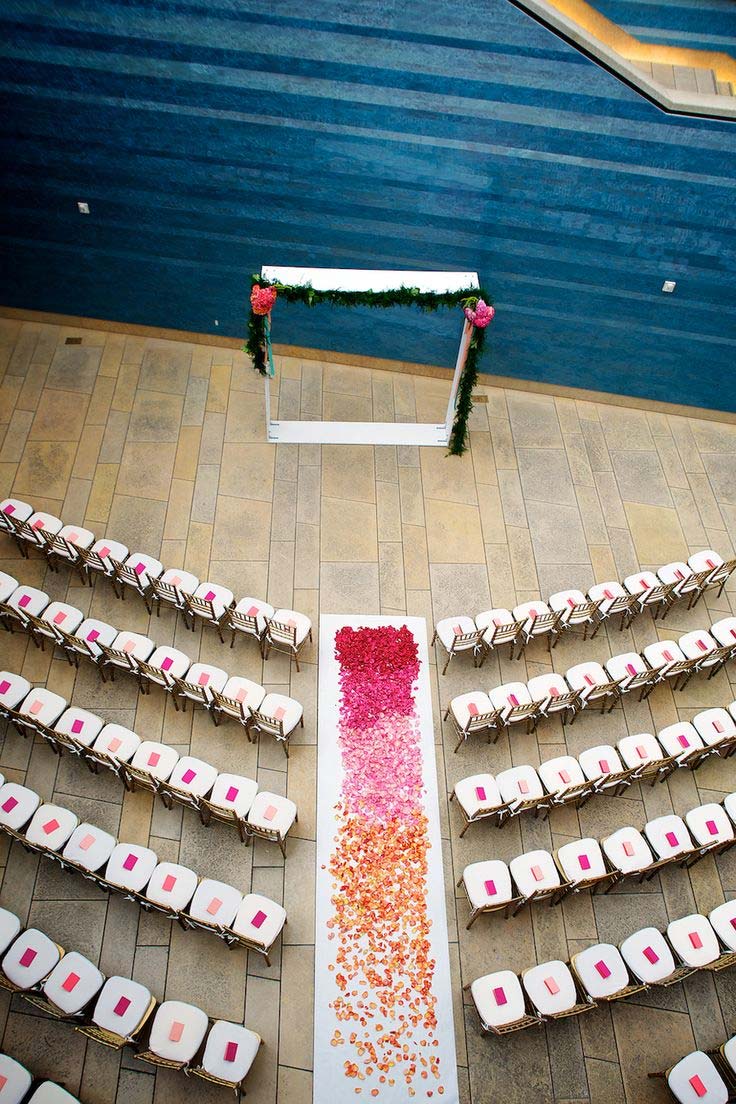 Or don't make them choose which side they are on because there's too much love in the room for all that!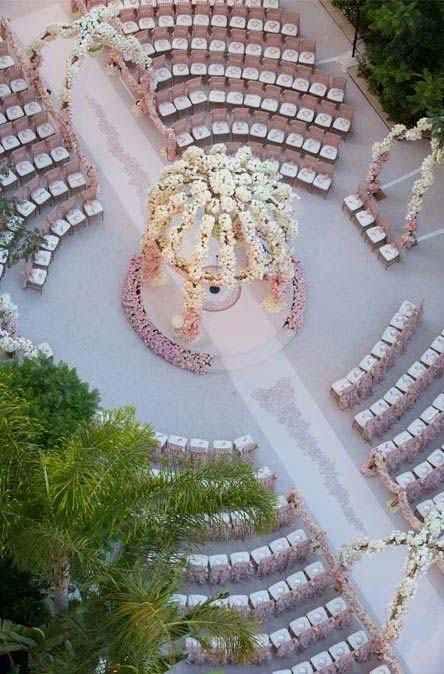 Spice up Your Wedding Seating
Here's where weddings can get costly. All those flowers for the aisle and backs of chairs. My sweet ideas below will keep your seating budget friendly and decked out with style for your special day!
Line the aisle with buckets of baby's breath instead of rose petals, and carry the buckets to the reception for guest book table accents or even centerpieces.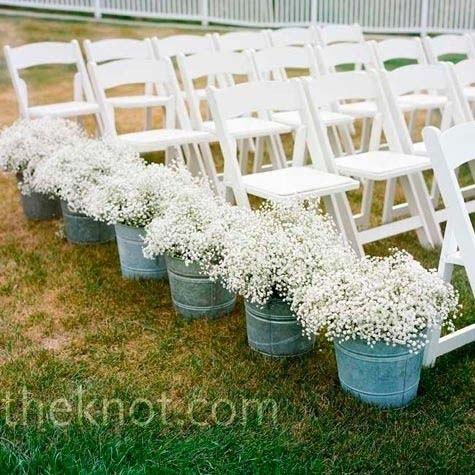 If you really must have a themed floral motif, go with decorating just the outside chair on each row. Wrap a piece of fabric around that chair to give it a super-posh look. With a small bouquet, it will stay in your budget but look like a million dollars.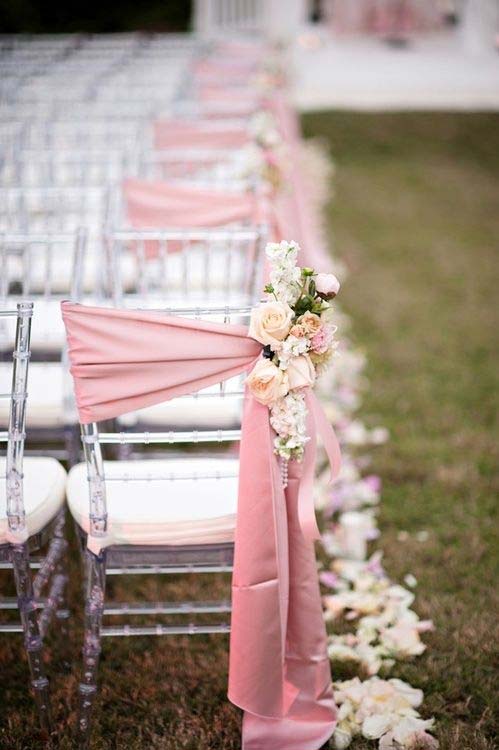 Or grab some shepherd's hooks and hang mason jars of your favorite flowers down the aisle: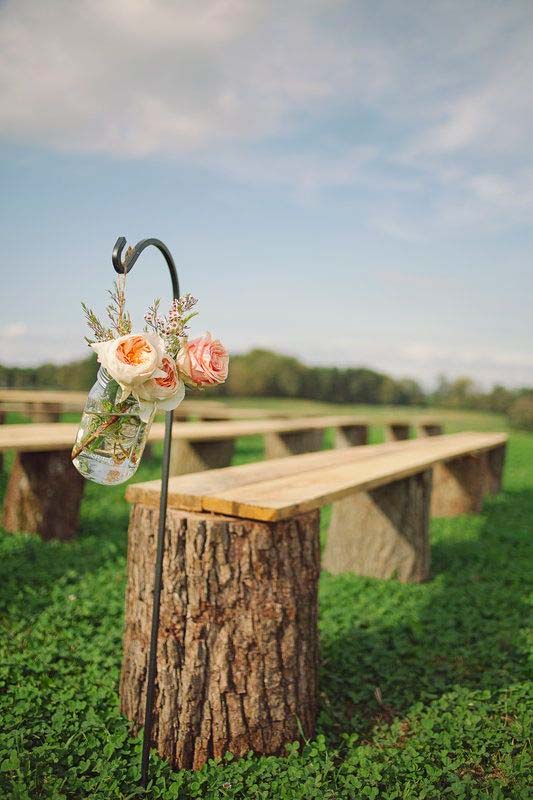 Cut the flowers altogether and light your aisle with candles in lanterns for a budget friendly, yet uber romantic glow: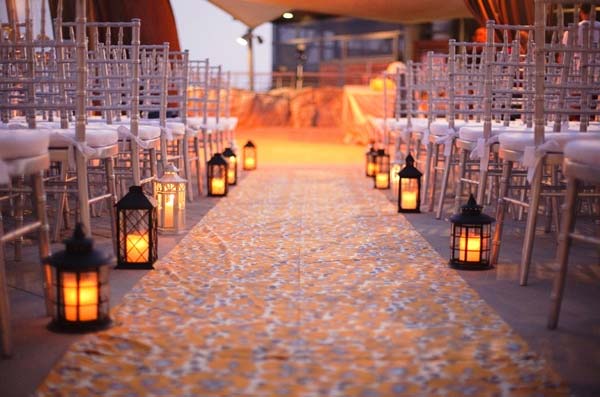 All photos found on Pinterest 'Wedding Seating'
Greenery can also be a very classy chair accent on your wedding day that won't break the bank!
No matter what your wedding style, these ideas should spark your creative juices and get you planning like a pro when it comes to your wedding seating.