by Jenn Mitchell, contributor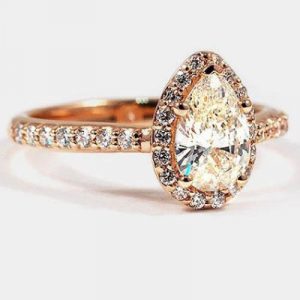 In years past, before proposing, the man would pick a ring to give to his future wife. However, today, times have changed, and many men now choose to wait to pick the engagement ring with their partner, after they have proposed. If your boyfriend – now fiance, has recently proposed but didn't choose a ring, you may be feeling unsure about the next step. While you might love the idea of getting to pick your own ring, you are probably a little nervous about it.
However, there's no need to be nervous. Choosing an engagement ring might be a big deal, but that's no need to stress about it. To help ensure that choosing your ring is as stress-free as possible, here are a few tips to take note of:
Discuss the budget before you shop
The most important thing that you need to do before you go ring shopping is talk about your budget. Don't make the mistake of waiting until you're in the store to discuss how much you have to spend, as things could get a little awkward. Sit down with your fiance before going shopping and discuss who is paying for the ring and how big the budget is. The chances are that he'll pay for the ring, but it's always best to check this in case he expects you to go halves with him.
Get inspiration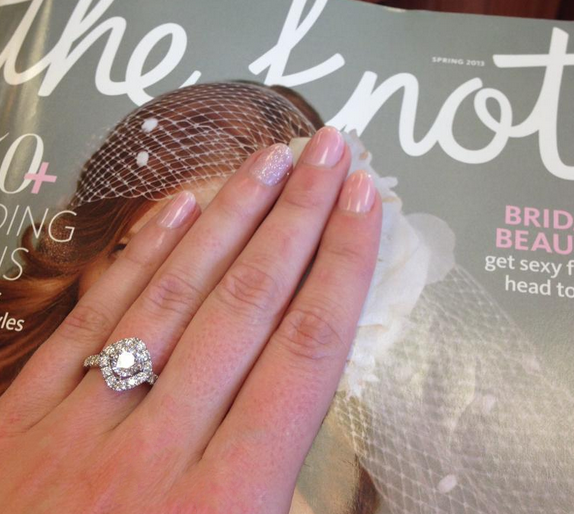 Once you know what you have to spend on your ring, the next step is to get some inspiration. Don't make the mistake of heading to the jewelers without having an idea of the type of ring you're after. If you don't know what kind of ring you like, this will make picking the perfect one, doubly as difficult.
Look online at various ring designs and styles, to work out what you like. Are you a fan of contemporary ring designs or do you prefer more traditional styles? Think about the types of metal that you like for your ring. Ask yourself, are you a gold girl or do you prefer silver designs?
Do a little diamond research
Before buying a diamond, take the time to do a little research. Not all diamonds are equal, and it's important to realize that. If you're going to buy an engagement ring, it's important that you and your partner know which are the best diamond companies.
To find out a little more about this, you can check out this James Allen review online. If you're going for a natural diamond, it's important to choose a good diamond company so that you get a stone that is as clear and free of impurities and possible for your budget, and is well cut. Don't let your eyes fool you – just because a diamond is bigger doesn't make it better.

Go ring shopping
Once you have set a budget, got some ring inspiration, and done a little research, the next step is to go ring shopping. Ring shopping can be a lot of fun, especially when you're doing it with your partner. However, it's important to remember to take your time and not rush into choosing a certain ring. Even if you think you know what style and metal you want, try on a few different designs. By trying out a range of rings, you'll be able to get an idea of which style suits you best. This is important, as you'll wear your engagement ring for life, so it's essential that you opt for a design that you love.