by Brittany McComas
When searching for fun topics for all the sweet brides who want budget savvy, real advice I stumbled upon an article published by my nemesis. A few years ago, I was a bright eyed writer who wanted nothing more than a killer magazine to write for…believe it or not it took a while to find the amazing editor and woman behind Wedding for $1000, Maigen Thomas.
When I saw said nemesis' article, in true Southern fashion, I thought, "Bless your heart". Sometimes it's okay to "Dead Pool" your nemesis because they are indeed C-U-Next-Tuesdays.
photo credit
What? A girl's gotta fight back somehow. These people stole my writing, and were super rude to me concerning a meeting in NY lately. I tried ever so hard to give them the benefit of the doubt, but they continue to steal writing off the internet and pass it off as their own. So when I came across an advice column for brides I thought, "This piece is stupid." Hahaha. Time to debunk crap advice for my girls!
"Make a Bouquet During Your Walk Down the Aisle"
Say what? Are you for real? You do not have time to do origami down the aisle. Do you? You want to nail your wedding walk, not get the "bite it of the night award". If you're worried about your walk and being nervous, grab a glass of champagne for the love of Dear Lord Baby Jesus. If you're booze free, reach for lavender and rub a bit on your temples. Better yet, carry a bouquet of lavender and just inhale them for a few moments. Everyone gets nervous. Making a bouquet as you attempt to walk down the aisle just reeks of disaster.
"Have a Ceremony Circle"
That's amazing in theory, but you still gotta walk from point A to point B to get to your groom. While a circle eliminates the traditional aisle, unless you get pulled out on a chariot by oiled up hotties–you still gotta walk there.
That's why, my lovely brides, you have an escort. If you think you need a helping hand and you're sincerely terrified of your walk, you get someone to walk with you. Doesn't have to be a family member–it can be your person. The one you trust to help you get to your "I dos" safely.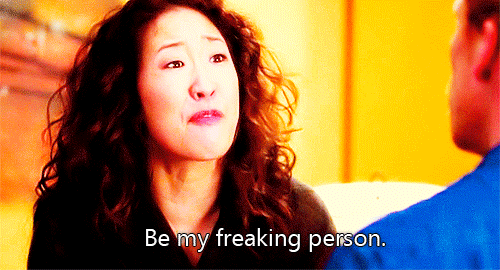 "Mingle In The Crowd and Make Your Way To The Front"
This bit was definitely hijacked, and well, while it was actually written by a bride who did this…I'm too organized for this kind of wedding walk. I want to make one epic, balls to the wall, look at me b*tches, kind of entrance.
However, you really might not be that bride. It's okay. If you feel like visiting with your loved ones on your way into your ceremony is the way to go, maybe do it with unique seating? FYI if you really want some cool seating ideas that don't include a traditional aisle, check out How To Place Some Chairs.
Simply put, I'm not America's Sweetheart and you might not be the perfect bride either. So just put on some good tunes and do the walk you want to…without stupid-a$$ origami.