The birds might be chirping outside your wedding chapel but it's still cold as a witch's tit outside, and you just have to cover up. So what do you wear to keep warm on your wedding day this Spring? If you're like me, I'm cold in 70 degree heat these days. Below are some absolutely adorable, fashion forward options you can use as spring cover ups without breaking the bank.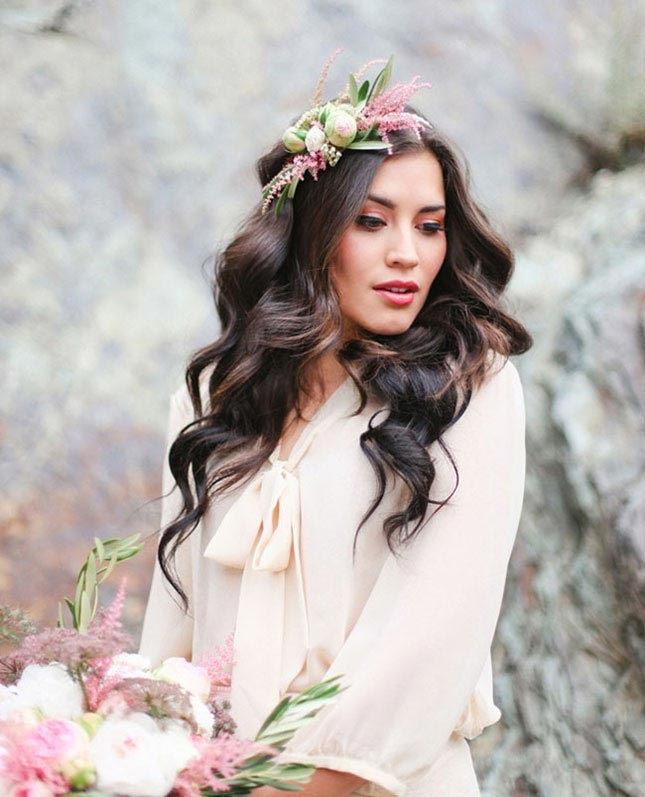 Wrap Yourself In Satin
The Adrianna Papell Satin Wrap, $48.00 at Nordstrom, is absolutely adorable when it comes to keeping your shoulders warm on your wedding day.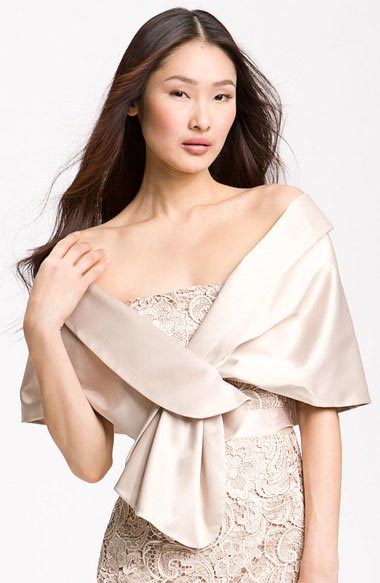 Drape Yourself In Glitter
If you want to sparkle and shine down the wedding aisle, check out the Beaded Tulle Capelet Coverup by Adrianna Papell. This scalloped beauty is currently on sale for $63, too!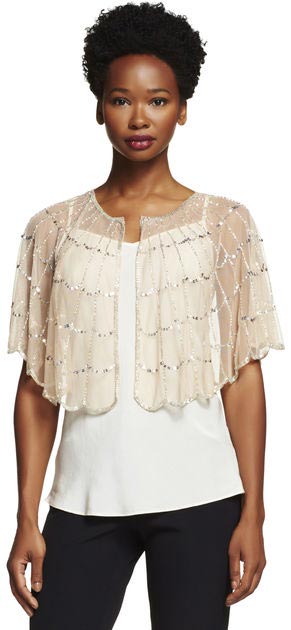 Rock Something Sheer & Sexy
The Satin Border Silk Wrap by Glint is perfect for the bride who wants to rock something sheer and sexy down the aisle. You can score this at Nordstrom for $78 with free shipping. Choose from Beige Beach, Black, Grey Sconce, Ivory Vanilla, Navy Evening or Pink Dust–because it's in so many colors it might even be perfect the perfect cover up for your bridesmaids.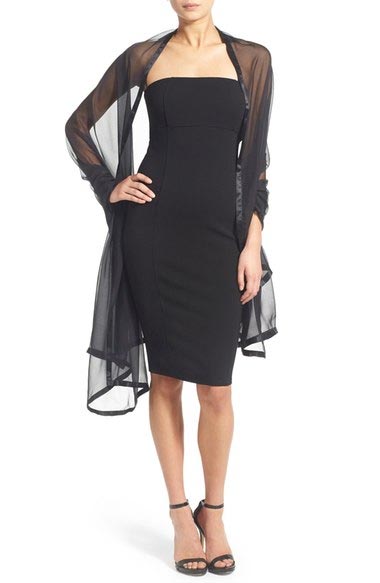 Cover Up With Pretty In Pink
If you're looking for something a little pretty in pink, check out this Pleated Chiffon Sheer Cape in Light Pink from Etsy. At $28, this is kind of a steal!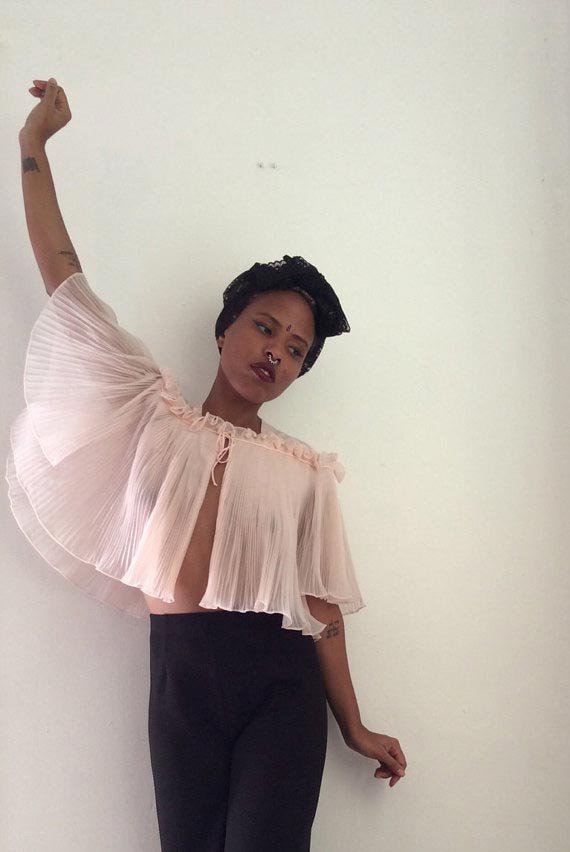 Floral Organza Jackets A Go-Go
Just in case it really is still winter on your side of the world, this Embroidered Organza Trench Coat by TAOYANSHUO is simply gorgeous for every Spring bride.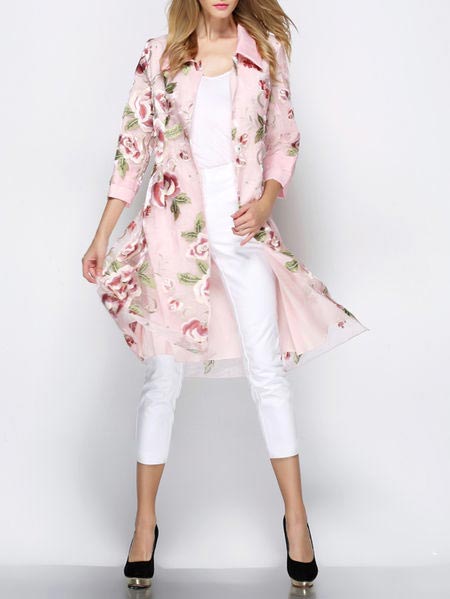 Get Wrapped In Fur
If fur is your thing, this Modern Champagne Fur Bolero is absolutely adorable for the bride who loves to stay warm. Grab it from AliExpress for just $29.90 plus free shipping.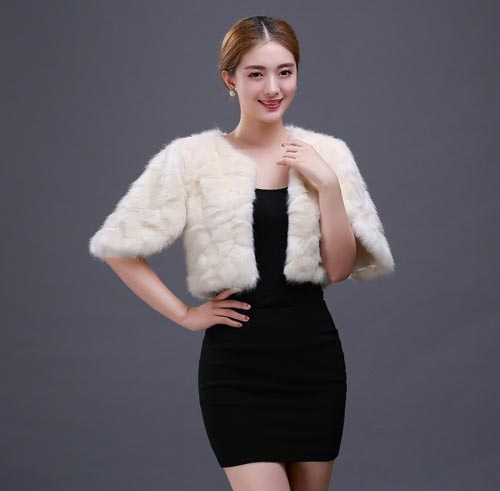 Formal Jacket For The Formal Bride
When it comes to keeping it classy, look no further than this Three Quarter Sleeve Satin Bridal Evening Jacket, $29.90, from AliExpress. Available in 15 different colors, you can rock a bright accent or complimentary tone to your wedding style of choice.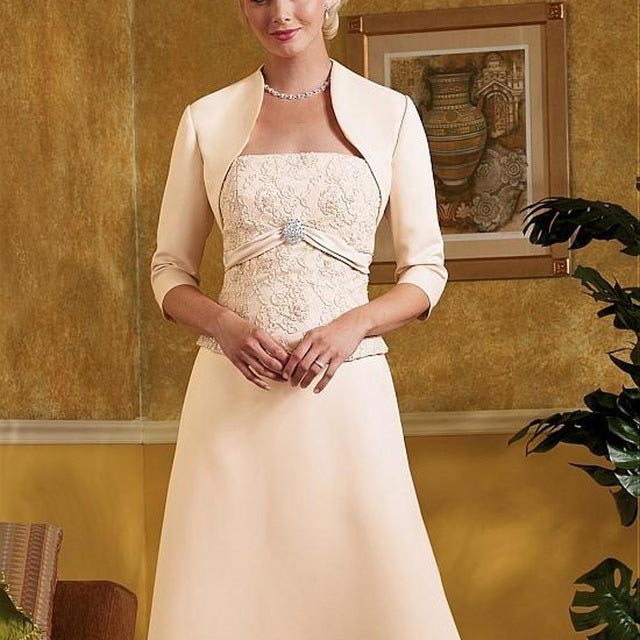 Don't forget to Google each store for the latest coupon codes or vouchers to save some extra cash. Also look into email signups, as stores often offer an extra percent off for giving them your email.