As a bride, you know what you want in the back of your mind. Kind of. A little. There's an idea, right? Ugh. Maybe, like me, you don't. It's hard enough being faced with icing choice…buttercream icing, French buttercream icing, or Italian buttercream icing. I mean, what's the difference? Every baker on earth is cursing me right now. So, how do you find and rock the perfect wedding veil?
Let's break it down into type: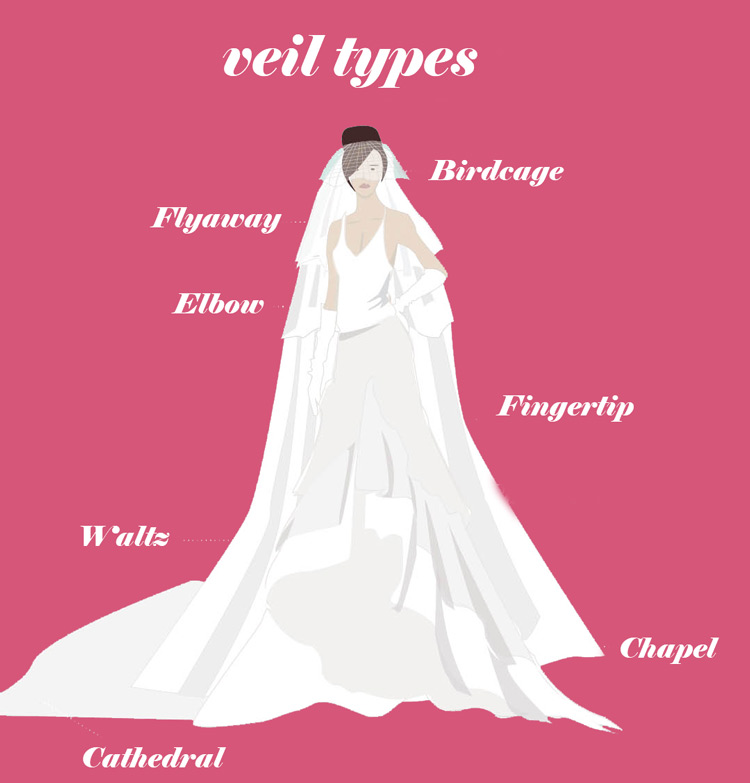 What Style Is Your Wedding?
A lot of brides choose their wedding veil based on the style wedding or theme they go with. For a vintage style wedding try a birdcage: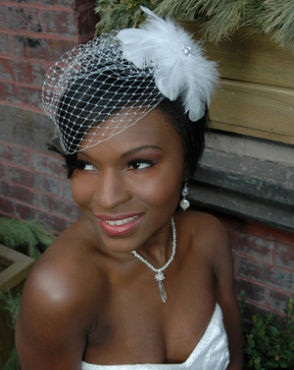 The flyaway veil is for the bride who really wants to accent her beautiful face: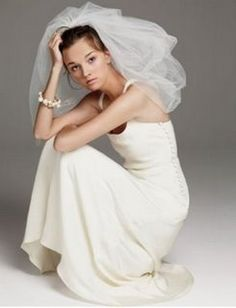 If your dress is a tea or knee length gown, or possibly a garden themed wedding the Catalpa Elbow Wedding Veil from ZVEIL might be the way to go: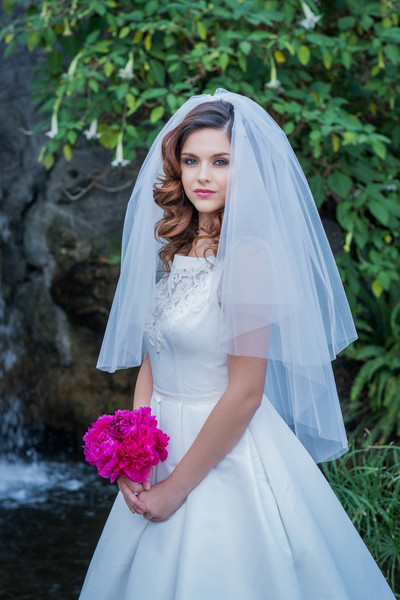 The thing I love about ZVEIL is they have a try at home program, so you don't have to deal with salespeople all up in your grill.
What Style Photography Are You Going For?
If you're the bride shooting for those epic photographs that simply take someone's breath away, then you might want to go hella dramatic when it comes to your veil.
My favorite dramatic veil is the Waltz or Chapel length veil, because you can do this: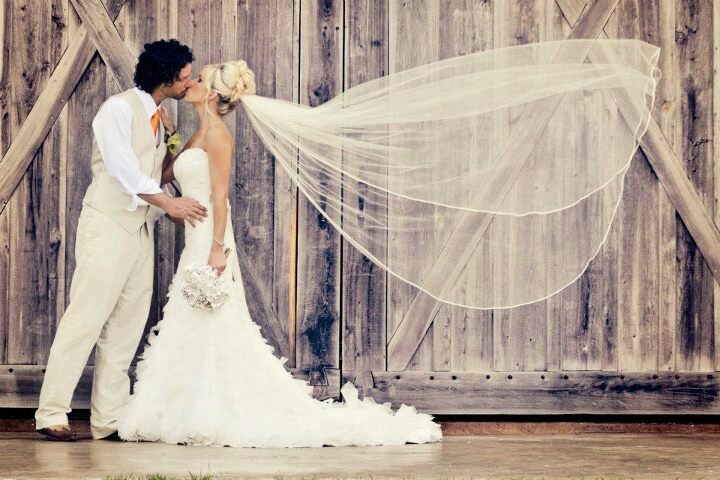 Or this: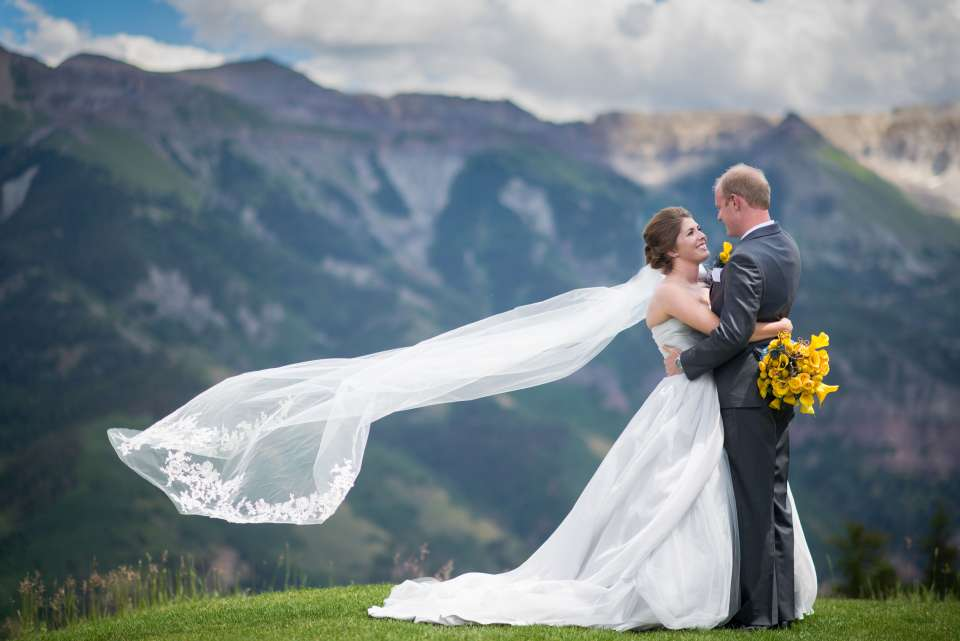 The reason I suggest longer veils for these style shots is this: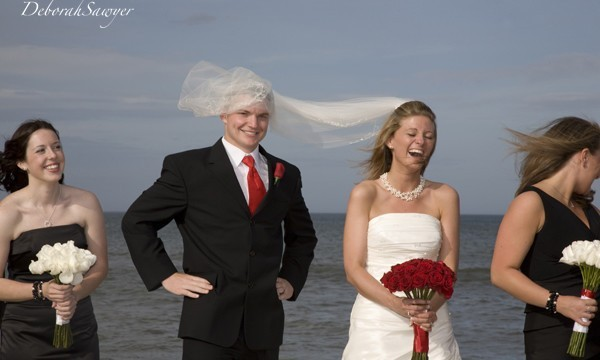 Of course, if you're looking for those super-fun, hilarious candid shots go with a shorter veil and just see what happens. Might be some of the most amazing shots you ever imagined!
What A Woman Wants
Some people may say a cathedral veil is too long. That you might trip over it, but I find them to be some of the most graceful veils on the planet–too long or not. Like this absolutely stunning Alder Veil from ZVEIL: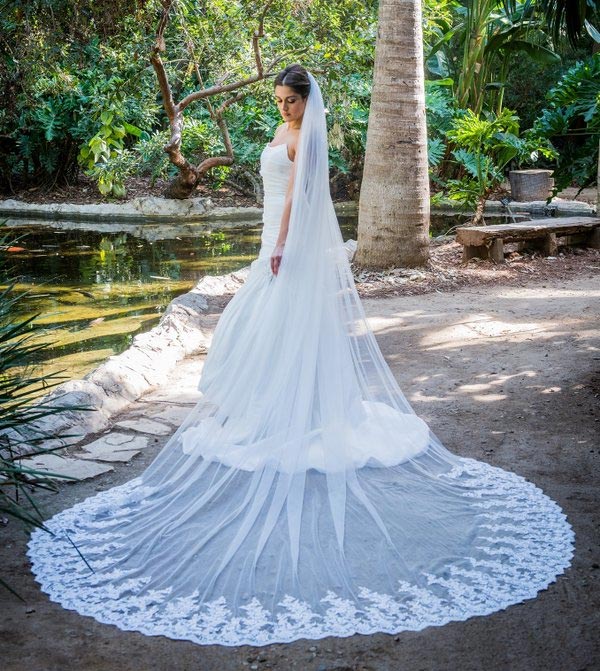 I mean, who wouldn't want to be able to recreate something like this: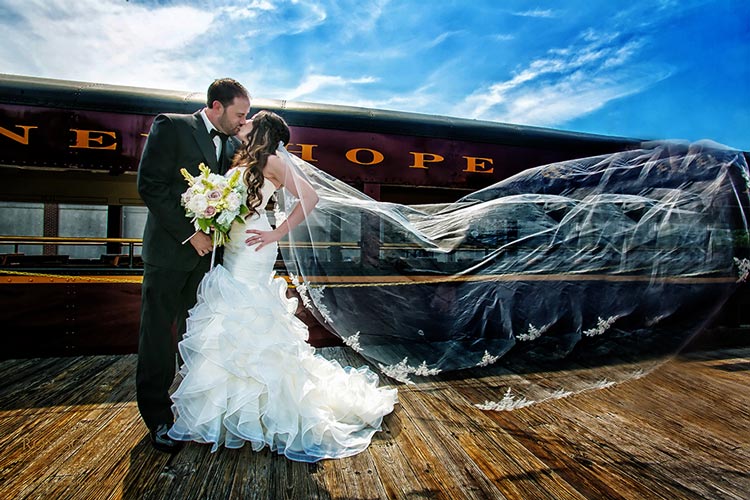 Don't let those pushy women in the dang bridal shop try and sway you to something that you don't want. Simply put, they're salespeople. They are going to try and get you to buy the most expensive wedding veil out there, because they are probably on commission. Simply put: no matter what style your dress, what style your wedding, or what kind of photos you or your partner want you need to do you.
So go on and rock whatever veil your little wedding heart desires, because that's the one you will look most beautiful in!