by Brittany McComas
Gorgeous heels are great for when you rock the wedding aisle. When it comes to dancing and staying comfortably cute–not so much. Below are some of our favourite cute, fun and funky flats for reception shoes that will keep you carefree all night long. I'll go ahead and warn you, I spend too much time shopping at modcloth, so forgive me, but they are heavily represented!
A Hug And A Kick Funky Flats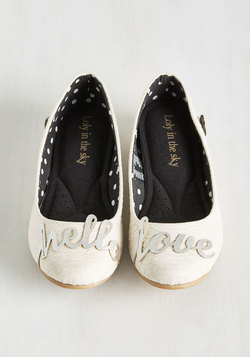 These adorable little flats at ModCloth from Loly In The Sky are "Hello Love". Well, that's what they say–so darn cute! For $49.99, you might just want to rock them through the entire ceremony too.
Dreamy (and Comfortable) Ballet Flat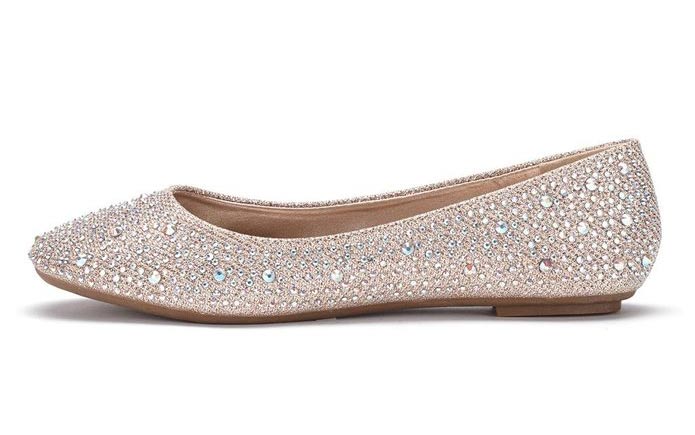 With the price ranging between $10 and $23, these dreamy flats come in every possible color. I'm sad the mint nubuck is only available in size 6.5 at the moment, but the pewter ballet flats are gorgeous and in my size, so I already ordered them!
Pointe of Flow Return Flat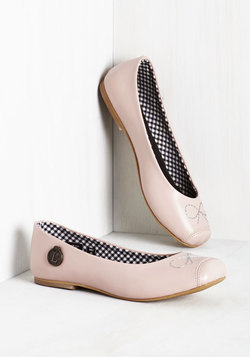 Get down with your inner ballerina in these adorable mock pointe flats from ModCloth by Loly In The Sky. Another pair under $50 that are just too cute to say "no" to!
Steve Madden Crystal Embellished Slip On Sneaker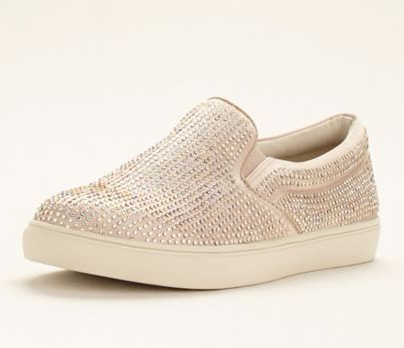 If you're planning on breaking it down at your reception, these funky little numbers from David's Bridal Steve Madden Collection will keep your on your dancing toes. While Blush is my fave color they also come in Ivory, Silver and Black. For $69.95, these are pretty sweet.
Put Your Sweetheart Into Flat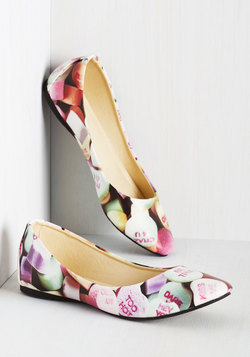 Nothing says fun and funky when it comes to flats like these romantic shoes in a love heart print from ModCloth. For $64.99, I really couldn't resist telling you about them. Did I mention ModCloth often runs sweet coupon codes you can Google?
Dr. Scholl's Fast Flats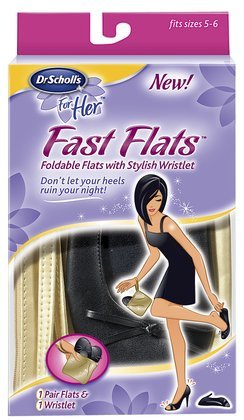 If budget is something you are considering check out Dr. Scholl's Fast Flats on Amazon. While they've mostly been discontinued in the stores–they are absolutely brilliant for a fast flat. They fold up in your purse, and you can break them out for a quick change before you break it down and boogie.
Fleurs Of Action Sneaker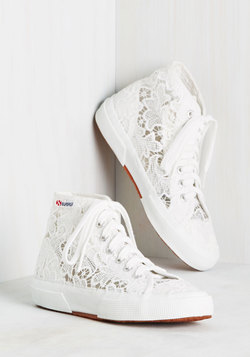 For a cute sneaker style flat check out these fun, funky lace numbers from ModCloth that will have you dancing all night long in a bridal rebellion. While these are a tad on the pricey side at $99.99 they qualify for $20 off and! You'll get loads of wear out of these after the big day, right!?
Peep Toe Rhinestone Flat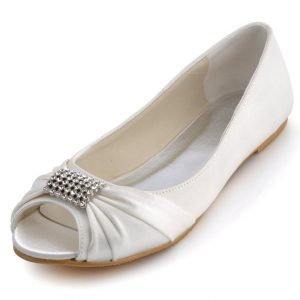 Okay, I can seriously shop all day on Amazon and find you a billion different shoes, but I had to include just one more pair. I love these flats because they're comfortable and still elegant with a rhinstone bow over a peep toe!  Okay, I'm done, what shoes have you found to wear after your gorgeous wedding heels start to hurt?  Comment below, we want to see them!