by Lisa Duong
Imagine a perfect winter wedding, celebrating your love amidst banks of pure white snow, with snowflakes drifting slowly to the ground, and stars twinkling in the endless night. Tree branches accented by glowing lights surround you and your wedding party with an artistic warmth while you glide down the aisle. Who ever said a winter wedding can't be romantic?  There are many ways to add romantic beauty to a winter wedding, and here are some of my favorite things to consider.
Lights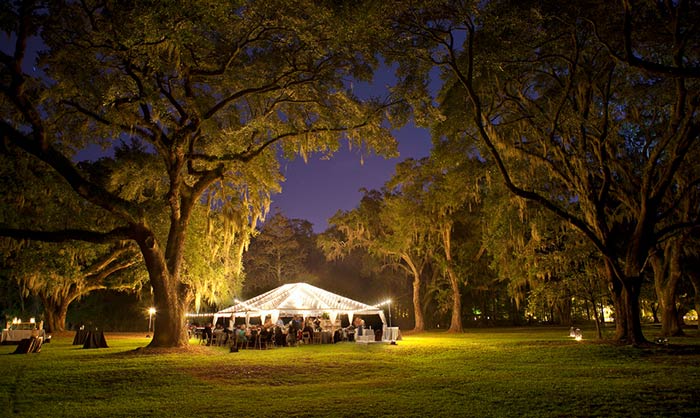 It will likely be dark by the time your reception starts, which is a great way to add drama to the night. In addition to wrapping bare trees with small sparkling lights, think about accenting your event with up-facing spotlights. Rent affordable DIY uplighting to place near larger trees, ice sculptures, or corners of the event space. Candles are another obvious choice for creating a soft ambiance.  Consider presenting tea lights in individual jars of varying sizes, but clustering 50 or 60 jars for a grand effect.  Add flowers or ferns in and around the jars to complete the look.
Shiny Metals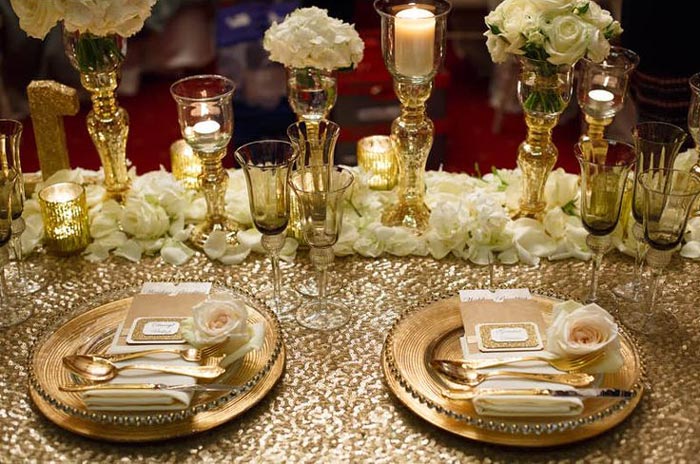 Nothing adds an immediate touch of elegance like rich golds, silvers, and coppers. Choose to use only one metallic shade, or use them all in your color theme. Think of large, shiny platters to serve hot cocoa, or tall candelabras as centerpieces. Bronze charger plates add warmth to a table and look fantastic under a candlelit glow. You can also bring gold into accessorizing your bridal gown – a large gold cuff shaped in an intricate lace pattern, or a gold feather shawl to keep warm and stylish.
 Reds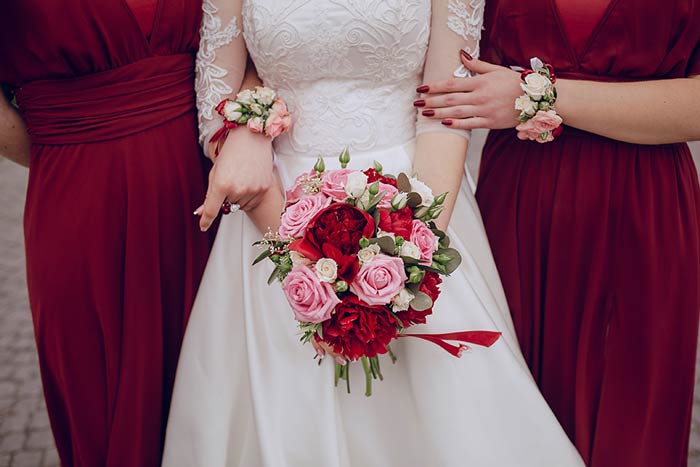 A color of passion, red is particularly beautiful in winter weddings because of the stark contrast it gives among what is mostly a colorless backdrop. A simple bouquet of red roses can make a bigger impact when photographed among the snow than during the summer. Don't be shy about using deep red tablecloths or draping red fabric instead of the traditional white. Cranberries make great vase fillers as well.
No matter which color scheme you choose for your winter nuptials, keeping warm is always on trend, so furry blankets, knitted throws, and knitted mittens (as favors) can add to the romance but also satisfy a practical element to the event as well.