Winter weddings can be a blessing in disguise. While it's often the most budget friendly time of the year, you can spend less on things like flowers, venues and booze. You might also find it easier to get everyone together. Check out the sweet reasons below to consider throwing one wonderful winter wedding.
Spend Less on Flowers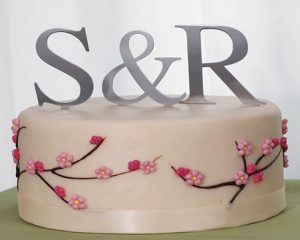 Throwing a winter wedding can really save you a lot of money. When it comes to really getting your money's worth, winter months often come with perks. You might have to add little touches like winter wedding wear, but you can cut costs by cutting the thorns off your flower budget. You can use greenery like garland mixed with winter blooms for a pop of sweet color. That way your dream wedding will be gorgeous without breaking the bank. A beautiful accent would be a simple cake adorned with large blooms and an elegant cake topper.
Easy Venue Access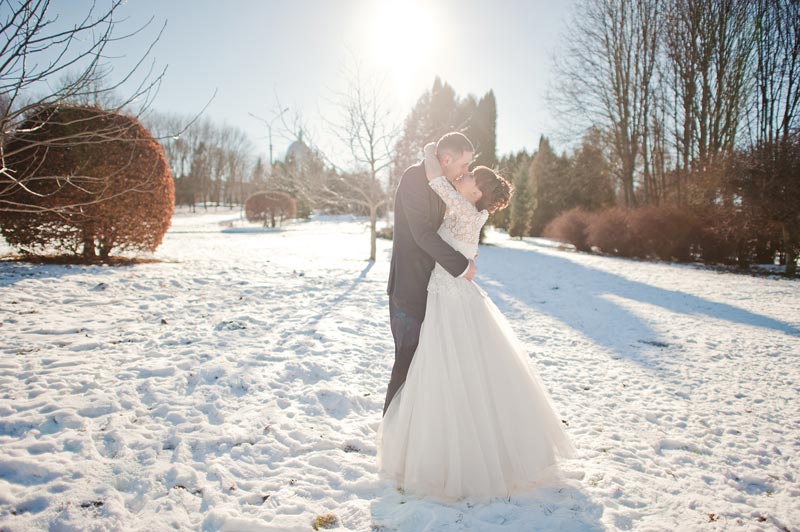 One of the biggest budget savers during the holidays is venue hire. Most people are booking out their venues for Christmas parties, so you can nail your venue at a fraction of the cost if you mention 'party' and not 'wedding'. Cater in and save even more money with Fun and Festive DIY Holiday Bars and scrumptious carving stations. You might even save on decor because your venue of choice may already have winter flowers and greenery hung. Just add some candles and you've got one romantic winter wedding. If you choose to have your wedding near or on New Year's Eve, consider bubbly wedding favors in the shape of…bubbly!
Easy To Do Invites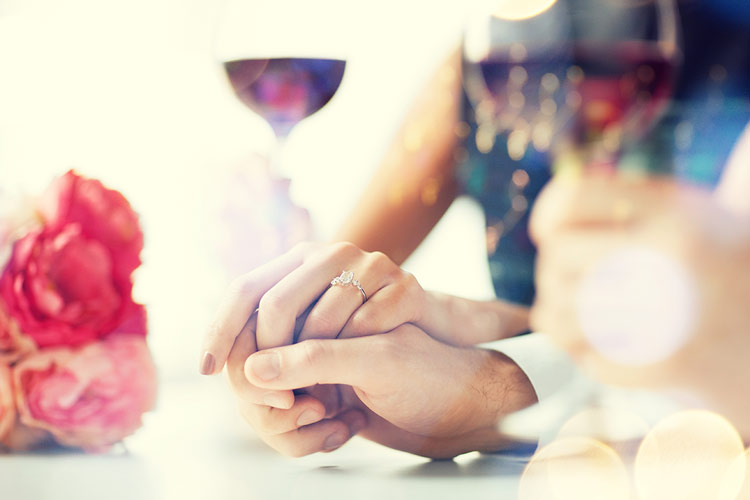 In lieu of Christmas cards, you'll be sending out invites. Simply include a little note about how you'd like them to ring in the new year with you on your wedding day. Or join you in celebrating the holiday in one killer joyous way.
In this day and age, invites don't have to be physically mailed either. You can save loads of money if you simply mail out Save The Dates with R.S.V.P. information linked to a website. Try sites like Appy Couple or WedPics for an interactive way to keep your guests up to date on times, venues, exciting news, maps, and more. With a wedding pic app, you can also incorporate a cool photo booth with a twitter hashtag to your wedding. That way people can take shots, share, and print them as sweet wedding favours!
Reception Discounts Galore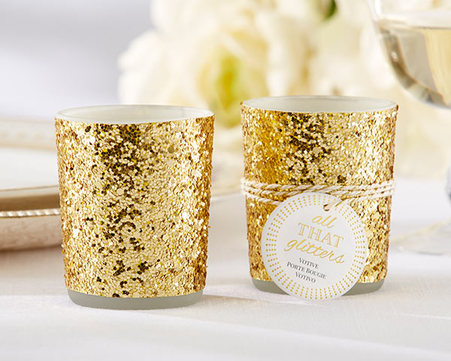 The boozy stuff is so much cheaper this time of year. With all the holiday parties in full effect and people getting their Christmas cheer on, you'll get your bar supplies and spirits at a massive discount–especially if you order in bulk from the distributor. Think comfort food when it comes to feeding your guests. Paired with whisky cocktails and champagne, this is a wonderfully warm way to celebrate your big day. Brighten up your reception location with wedding favors that do double duty – sparkling candle holders filled with bright, cheery light!
The Happiest Time of The Year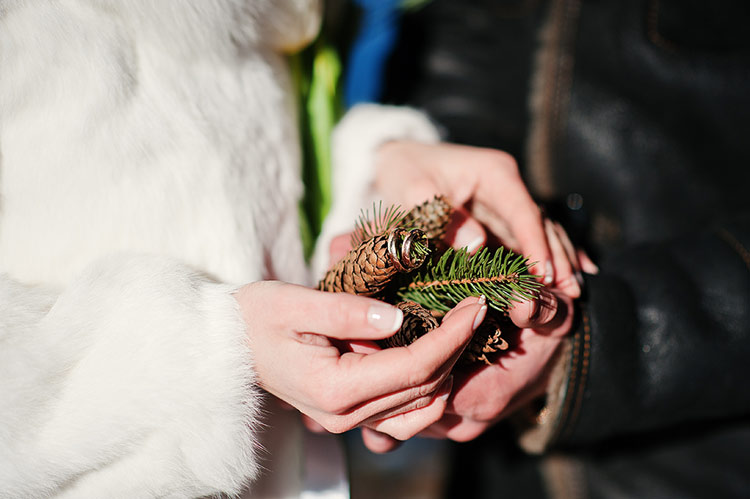 Winter weddings seem to be easier to get people together, especially if you throw one over the holiday season.  People genuinely seem to be in a better mood when surrounded by the charm of the holidays so you'll have one super joyful celebration when toasting to your nuptials! Plus your guests will save on travel if they are already planning a trip to you for the holidays. Hotels also often offer deeper discounts in the winter, because it's not a big travel time like summer. So you may be able to arrange and even deeper discount for booking a block of rooms.
Make your winter wedding even more wonderful by booking it destination style. January and February are great months to fly, so you could possibly go somewhere super adventurous like Europe to say "I do".