Okay, let's not get too crazy here, this is a budget wedding planning website, after all.  But Fiji is at the top of many lists for the Most Romantic Place on earth. Maybe that's because it's so exotically far-flung from most of our lives or because it's so magically warm and tropical. Perhaps it's because most of us don't get to see turquoise waters, white sands and palm trees very often. It's definitely on the list of places we want to see!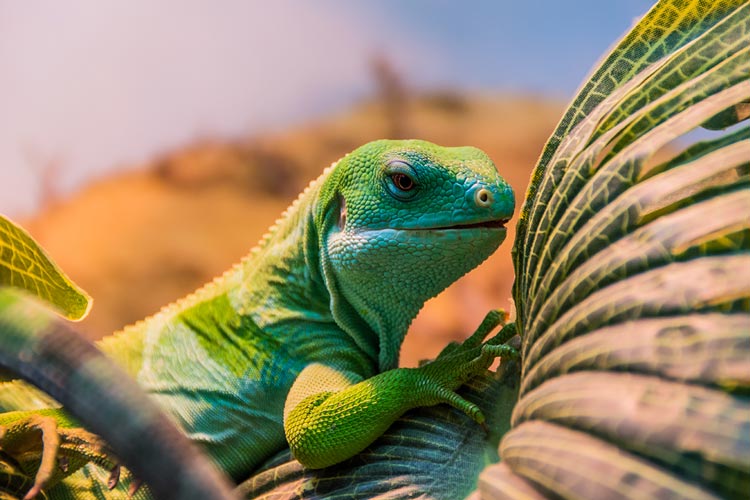 Is it possible to consider Fiji a destination for a budget wedding?  Perhaps.  A budget wedding is anything around $15,000 US, and after doing some research (see below), many couples on a budget could definitely include Fiji in their destination wedding plans! If your wedding planning is getting out of hand with ever-growing guest lists and costs adding up out of nowhere – your way out is to have a very remote destination wedding.  You can limit your guest list entirely! (But you can also still throw a party to celebrate on your return if your budget allows for it).
Flights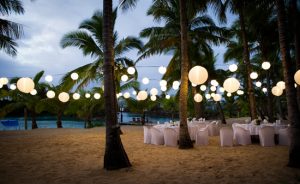 First, you gotta get there. According to places on the internet, the most inexpensive time to travel to Fiji is between November and March. Which is perfect, because for most of us it's a crappy time of year and getting somewhere warm would be amazing! I checked flights roundtrip to several airports in Fiji from four major US cities and London (I'm so sorry for anyone trying to fly out of the UK, those departure taxes are the WORST).  I used www.kayak.com in incognito mode on the Chrome browser, and got:
NYC $1280
LAX  $1015
ATL $1625
SEA $1384
London (all airports) $2000
So for the two of you, you're looking at roughly $3,000 for flights (not including flights to get to these departure cities). image from polkadotbride.com
Requirements
Visitors from overseas are required to obtain a marriage license from the registry office (cost: fj$14 and valid for 28 days). There are offices in both Lautoka and Suva. If you end up using a local wedding planner or stay at a resort, they will organize the license for you, as part of the package.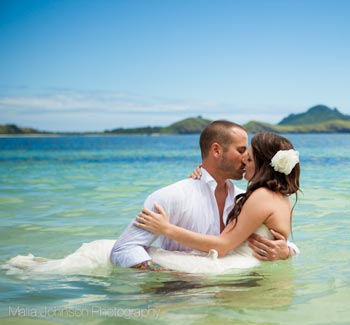 Office of the Registrar-General
Ground Floor, Suvavou House
Victoria Parade
P.O. Box 2226
Government Buildings
Suva, Fiji
Tel: 679-331-5280
Fax: 679-330-3676
Divisional Registrar
2nd Floor, Rogorogoivuda Building
P.O. Box 440
Lautoka, Fiji
Tel: 679-666-5132
Fax: 679-666-6744
To obtain the license, you must provide the following documents at least two days before the wedding:
Current passport
Original birth certificates
Divorce papers (if applicable)
Death certificate if your previous spouse is deceased
Two witnesses (so, if you're paying for your witnesses, add another $3k for flights)
Accommodations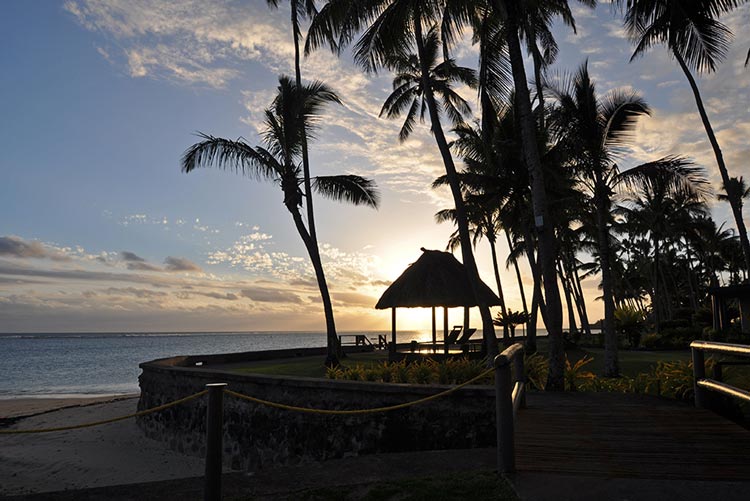 Believe it or not, staying in Fiji is affordable.  You can get a place on AirBnB or you can book a boutique hotel. You can also check out TripAdvisor or Kayak for some ideas on budget places to stay.  In looking at many of the hotels, it looks like you can actually plan to spend just a couple hundred dollars for a week in Fiji and do just fine.  It won't be five-star, but you'll be near the tropical ocean and living a life of leisure.
All Inclusive Wedding Packages in Fiji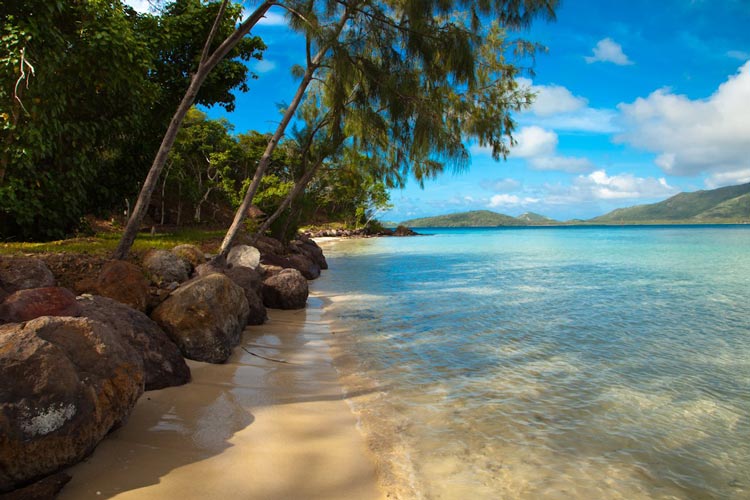 Of course, if the idea of planning a destination wedding only sounds awesome because of the built-in honeymoon, check out some of the gorgeous places that put together packages especially for weddings.  I've had this one bookmarked for a year – Turtle Island Grand Wedding. Reading all of the reviews about it is absolutely divine. It looks to be about $12,000 or so for the package for a week, but it's your wedding and your honeymoon and it's Fiji and it's basically in the budget, right? /swoon.  I'm in love.