Recently, my fiance and I had the opportunity to attend a wedding at the Pechanga Resort and Casino. We had such a lovely time that I couldn't help but share our visit. Located in Temecula, CA this is an incredibly special place to throw a destination wedding. Known for its surrounding hillside vineyards, Temecula Valley Wine Country offers brides and grooms a lot to do – and many ways to keep guests entertained. Full of culture and history, the city's Old Town area boasts of 1800's-style buildings, antique shops, and fabulous little restaurants.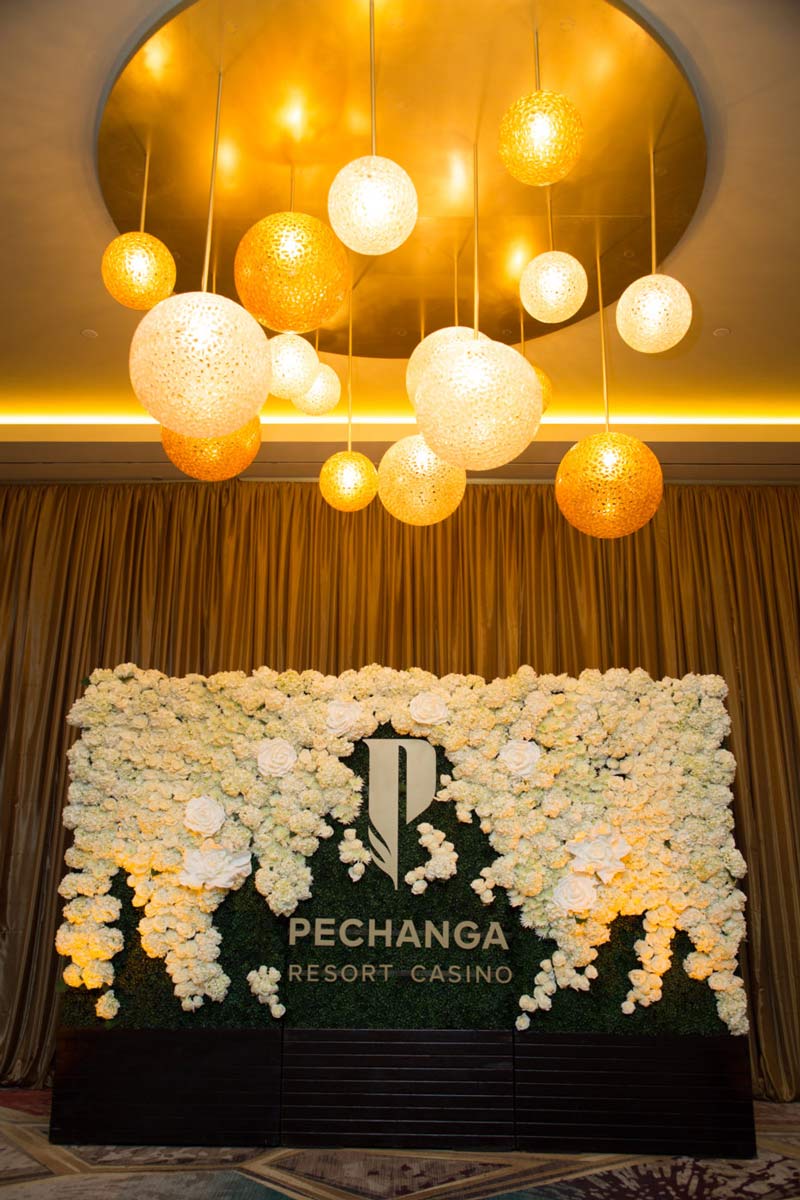 We stayed in a Pechanga Resort Tower king size room, which offered us some really nice amenities presented with an upscale style. One of the highlights of the resort was getting to try small bites – we enjoyed something from just about every restaurant on the property!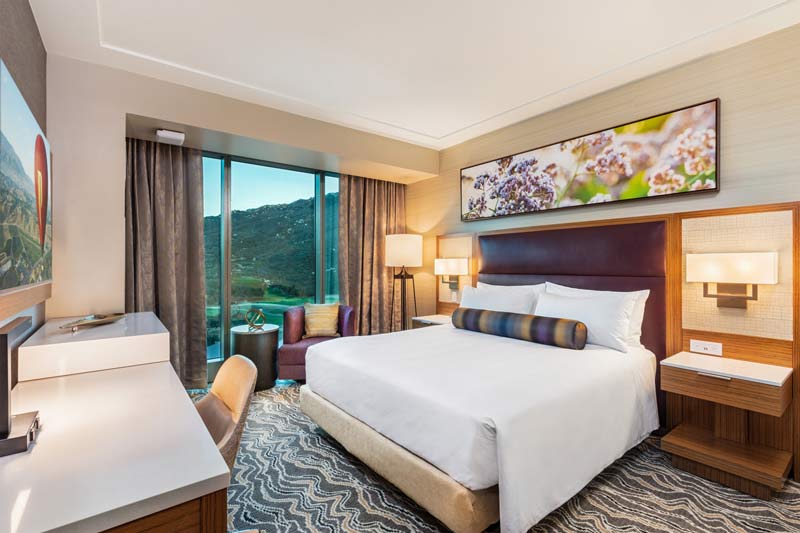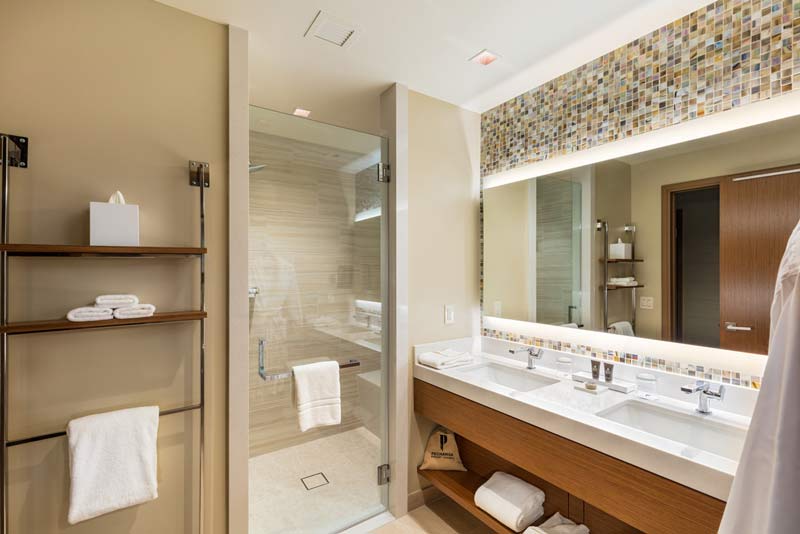 One evening we dined in the Lobby Restaurant, where we had steak and fries, with a nice bottle of wine – would highly recommend this for a romantic evening. The upscale Umi Sushi and Oyster Bar was fantastic! This restaurant was full of great ambiance, style, and decor. We could definitely see holding a wedding rehearsal dinner here with our wedding party and family. The spicy tuna roll was so good we had to order a second roll!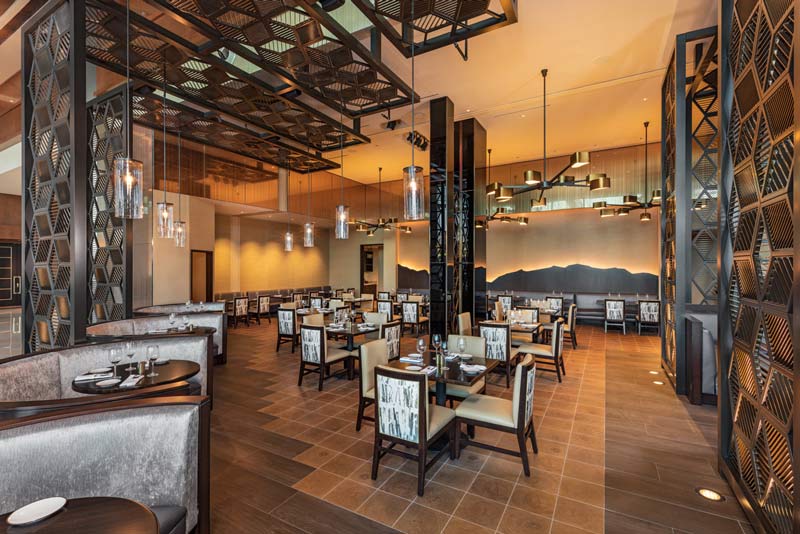 The other amenities at the resort were also pretty sweet. For instance, the spa massage was the best I've ever had, and having a private spa pool just for adults was fantastic. I can already imagine bringing my girls here to relax on the morning of the big day instead of hanging out in the bridal suite (although the bridal suite seemed beautiful from the glimpses I got)! Of course, this could also be a great way to spend the night before the wedding – just relaxing and having some girl time.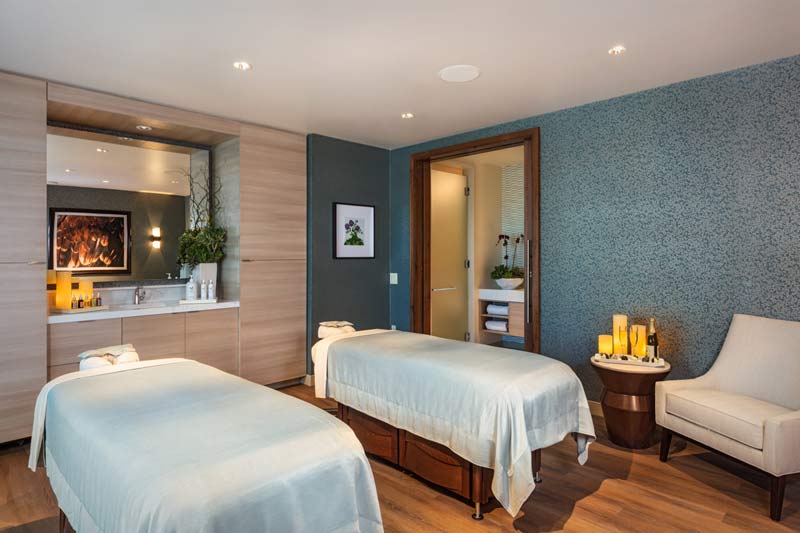 The casino itself felt like Vegas with an upbeat vibe, so the guys would have something really cool to do the night before the wedding too! We had a great time at the comedy club but thought it should be more prominently featured. We barely saw it mentioned anywhere in the hotel. The comics were really funny, but there wasn't a big crowd and having a larger crowd would have been way more fun.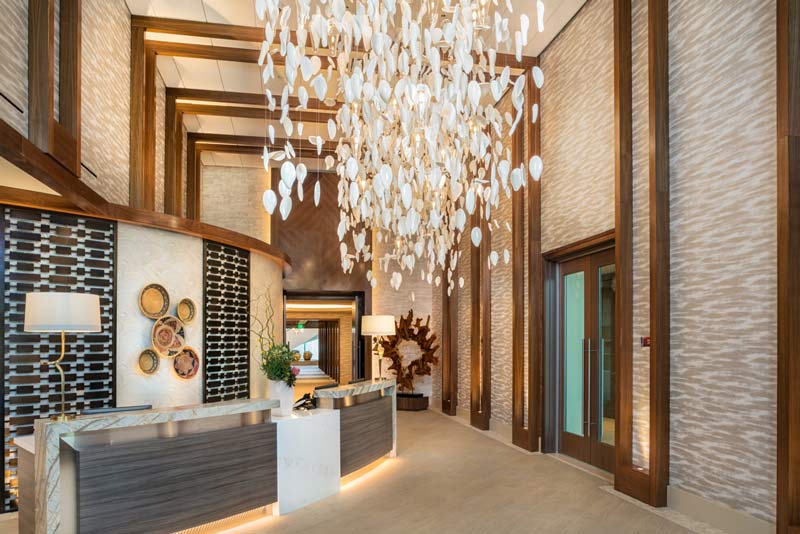 The wedding grounds were stunning, and we would consider coming back and planning a wedding. The Journey's End at Pechanga Clubhouse really does, in our opinion, offer couples saying 'I do' a "blissful setting of elegant tranquility." The wedding ceremony area overlooks all of the picturesque mountains surrounding the resort and provides a breathtaking backdrop for your wedding pictures. While we're not golfers, the golf course was gorgeous and would make for some seriously sweet aerial views if you are going to have a videographer shoot a wedding film. We loved that about the entire venue: you could splurge more on your wedding package with minimal decor because of how gorgeous it is here, which is a major plus for any bride on a budget.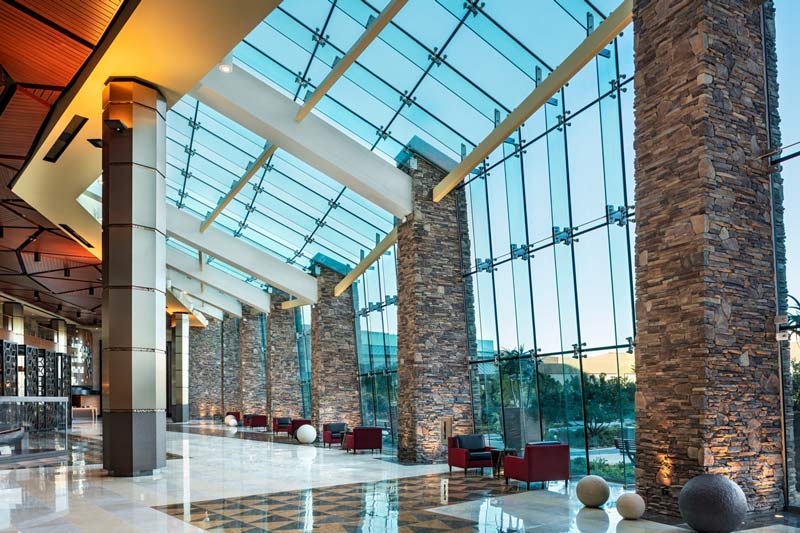 The hot air balloon ride was recommended by the staff as one of the best things to do in the area, so of course, we booked one. We had the most wonderful time even though we woke up before the sun rose. Such a gorgeous flight around the valley with an excellent crew. We love the fact that you can add this to a custom package when you book a wedding at Pechanga Resort, and great recommendations were something we appreciated about the staff there! They wanted us to experience what it would be like to have the wedding of a lifetime here and it showed.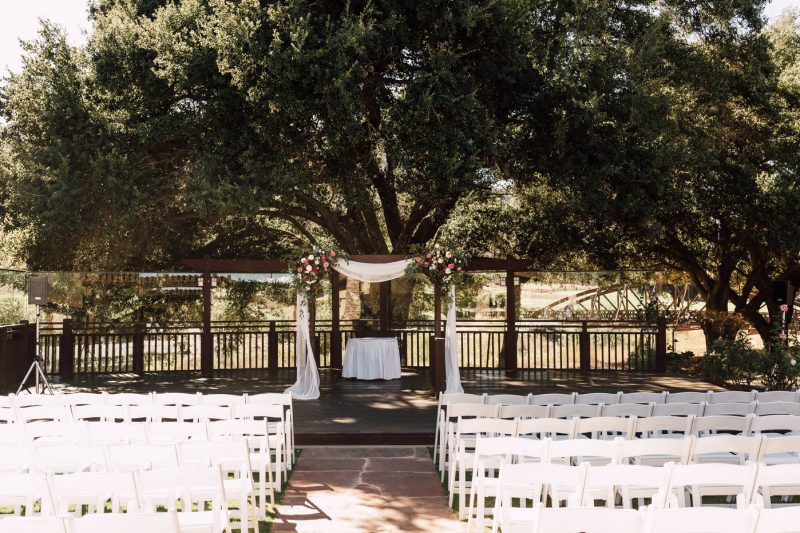 Pechanga Resort offers Exclusive Wedding Packages that include: custom catering services & menu choices with imported linens and tableware, as well as room and suite block discounts for out-of-town guests. So, we could see bringing everyone we love to this picturesque place for our big day. Mostly because, even though the whole wedding party would be here, we could take a balloon ride for two to get away.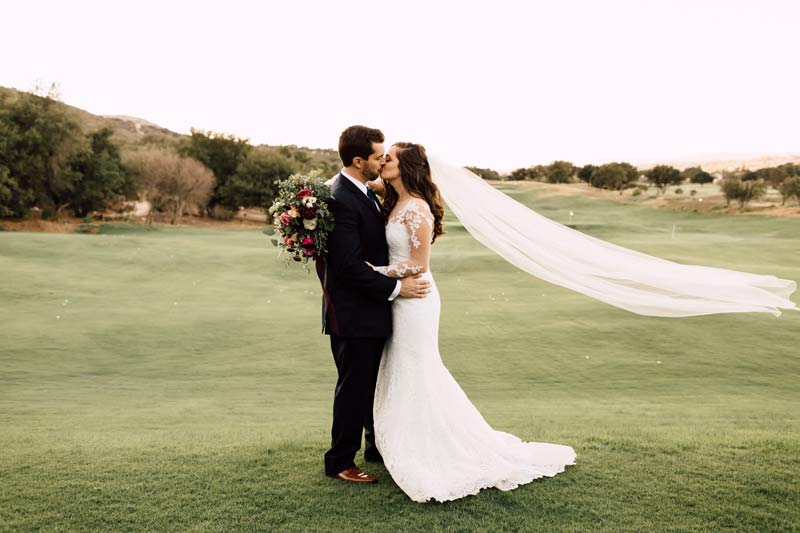 For guests, we found that the shopping was a little too easy, and there was literally anything you needed on premises. So, if you forget something – you can just grab it there. That's really important for any destination wedding. There were a few things that we wish would have been more brilliant and accommodating, like the coffee and wine bar could have opened a little earlier. We needed coffee sooner in the day, especially before the hot air balloon ride!