You've found your true love at college and you want to get married. Next comes planning the wedding and the celebration. You want to have an elaborate and fun celebration, but the tight budget you are on prevents you from doing so. Don't panic just yet, though. There are many ways to organize a wedding without spending loads of cash, and here are some useful tips and advice on how to have the perfect wedding when you are on a tight budget.
1. Size Matters
Unfortunately, you will have to have a small guest list, because the more guests you have, the more money you have to spend. Carefully compose a small list of only close friends and family members, and then send them invitations to your wedding. This will not only allow you to save money, but it will create a warm atmosphere of celebration.
2.

 

Rent a Reception Hall on a Weekday
Finding a reception hall for your wedding is crucial, not only for appearance's sake, but for the whole atmosphere of the wedding, as well. Reception halls can be expensive, but there are ways to get a better deal if you want to have a cheap wedding. The best thing you can do to ensure that you get the best price for your wedding is to hold the event during the week instead of on a weekend, because these days are usually cheaper. Make sure to inform your guest what day the wedding will be held so that they have plenty of time to request a day off from their jobs.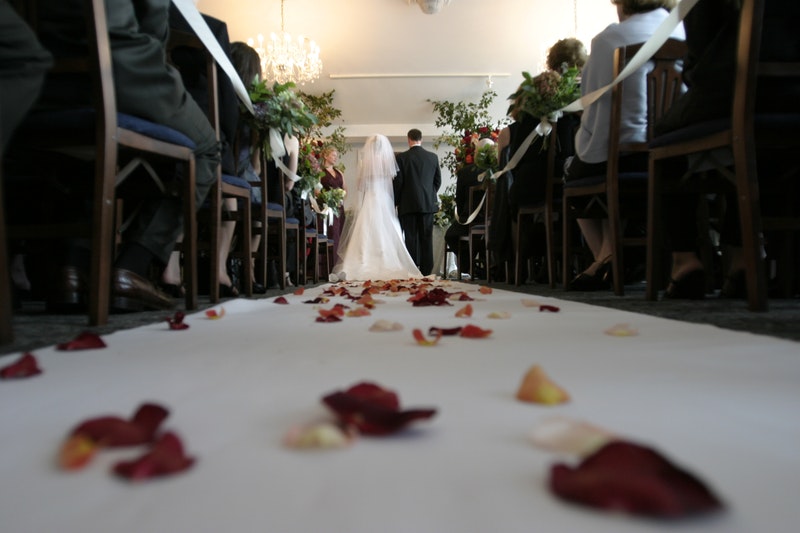 3. Search for an Inexpensive Caterer
Finding an inexpensive caterer will take time, so if you are working on your dissertation, you had better get dissertation help from PhDs who can do it for you. Even though finding an inexpensive caterer takes a lot of time, it is totally worth it, because it will help you to stay within your wedding budget. To get the best deal you can, ask local restaurants if they cater. Local restaurants cost less than wedding caterers, and you get great, local food for a reasonable price.   
4.
Plan Your Own Wedding
While wedding planners make life easier, they also are very expensive. That's why you should consider planning your own wedding. In the modern age, you can find anything online, including great wedding ideas, tips, and tricks that will suit your taste and expenses
5. You Don't Need a DJ
Who knows the favorite tune of your mother? You do. Who knows the song that you first danced to with your fiancé? You do. So why do you need an expensive DJ? You don't. Create your own playlist on your phone or laptop, connect it to some speakers, and let it play on its own.
6. Prioritize
While you may want your wedding day to be perfect and memorable, if you are on a tight budget, you simply can't have everything you want. You are going to have to exclude the non-essential things from your celebration. Besides, in 10 or 20 years, most of those things will not even matter.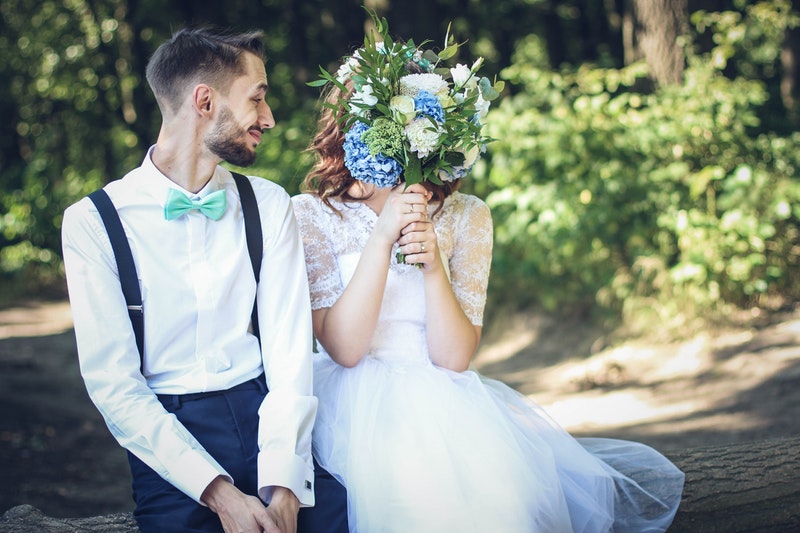 7. Find an Amateur Photographer

It's a good idea to hire a photographer for your wedding but finding an affordable one can be a problem if you are having a low-cost wedding. You can solve this problem by looking for people at art colleges who want to practice their craft. There are a lot of students who want to improve their portfolio, and you will be giving them a chance to do so. Just don't forget to ask for samples of the photographer's work.
8. Use Your Connections
There are people in your social circle with many different talents and connections; don't let them go to waste. Your friends may have useful talents they can employ at your wedding, or they may know people who can help with things like photography, catering, etc.

9. Get a Second-Hand Tux or Dress
Formal wear can be extremely expensive. If you want to dazzle your guests with your looks without going bankrupt, opt for renting a tuxedo or dress. Check eBay and Amazon for second-hand pieces, or go to apparel retailers, like Asos, for affordable wedding outfits.
10. It's DIY Time!
Thank God we have YouTube! You can find numerous guides on how to make creative wedding invitations, decorations, and floral arrangements. Making these items can be a fun way to spend time with your spouse, and you'll be saving tons of cash!