by Brittany McComas
Who doesn't love holiday cheer, especially in the form of booze!? In the south we believe in mixing a little cheer into our glass, because otherwise we'd never make it through our dysfunctional family soirees. My sweet, handy guide will let you know just what you need for setup and how to mix up some delicious little cocktails at a fun and festive DIY cocktail bar for your holiday inspired wedding.
What You'll Need to Set Up Your DIY Bar
★    Glasses: mugs and martini for sure! Here's a couple of suggestions for disposable martini glasses and actual glass martini glasses. Up to you whether you use real or plastic, and honestly you can certainly borrow a ton of real coffee mugs from a friend or neighbor.
★    Ladle for punch, and probably a punch bowl if you don't own one.
★    Jigger   (measuring the shots means no one gets too crazy too fast, and conserves the booze)
★    Cocktail shaker or bar set
★    Strainer
★    Ice  (about a pound per guest)
★    Wine Key (bottle opener for both wine and beer)
★    Knife and cutting board
★    Booze! We've got some suggestions for what kind of booze you need, so read on for ideas!
Angry Balls
Yeah, you read that right. The most simple, delicious drink for your holiday wedding reception is a little kick in the pants. Angry Orchard meets red, hot Fireball for the best darn drink you'll have by BevMo! Pour a six pack into a bowl and ladle it out for the whole party.
Grinch Punch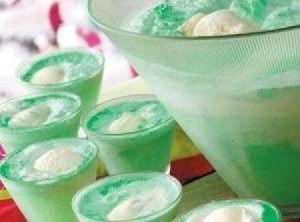 You're a mean one, Mr. Grinch, and this punch packs—yeah, one mean bite. No holiday wedding is complete without the naughty spike. Patsy Fowler's recipe is simply wicked.
Naughty Rudolph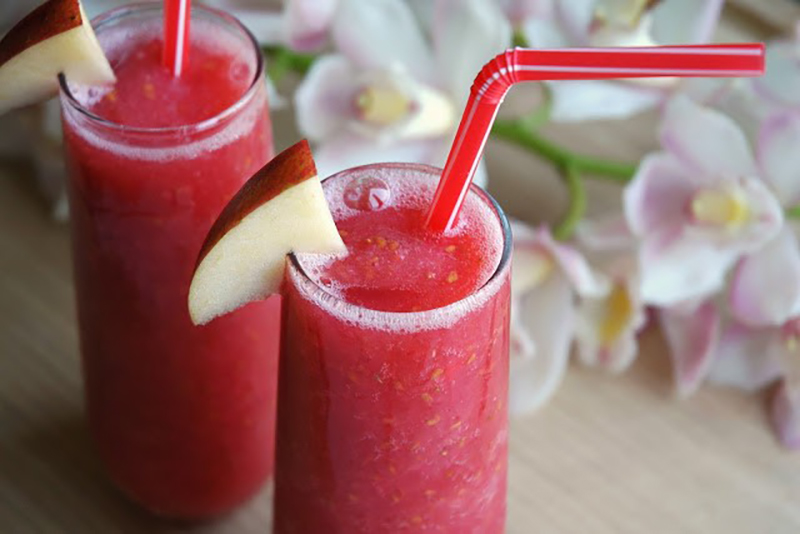 Grandma got run over by a what? From the appropriately named site Who Needs A Cape? The Naughty Rudolph is the best way for Grandpa to forget suing the pants off of Santa, and hit the dance floor at your reception.
Tipsy Hazelnut Hot Chocolate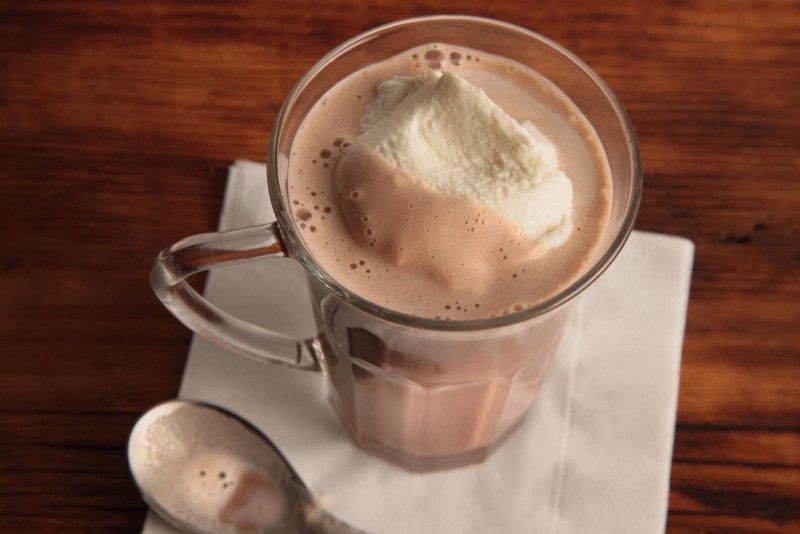 Nutella freaks, assemble! This little treat from Chow is like eating it right out the jar.
Wassail Punch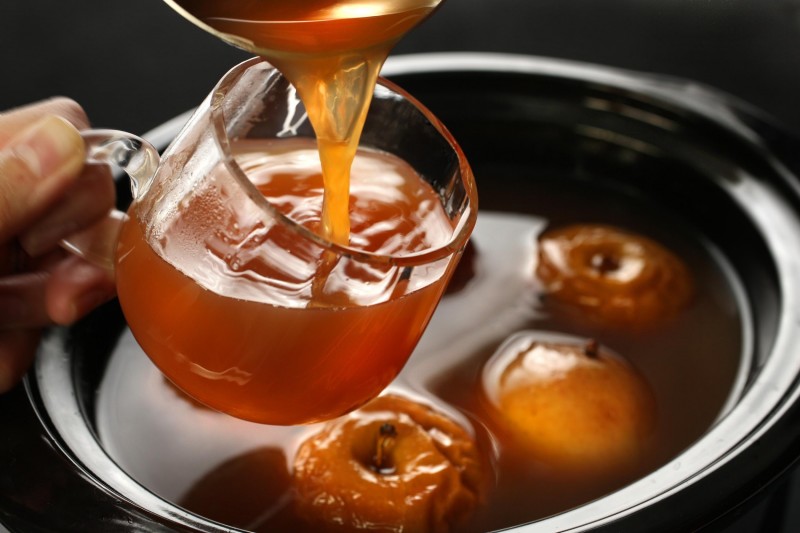 Who knew there was a traditional punch made with beer? Wait–and floating pieces of toast? Jane Furnival nailed the wassail recipe, so you can float all the toast you want at your craft beer wedding party.
Gingersnap Eggnog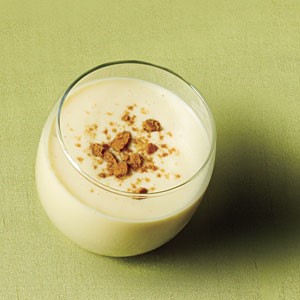 Warm things up with a killer eggnog from My Recipes that knocks the store bought stuff out the park. Think gingersnap cookies and creamy velvet goodness on your wedding day.
Tropical Champagne Punch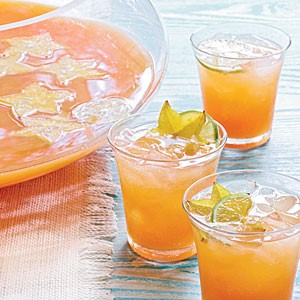 Mele Kalikimaka is a wise way to say Merry Christmas, and exactly what you'll be thinking after a glass of this stuff. Might be snowed in for your wedding, but you can drift off to a land where palm trees sway with this sparkling punch from My Recipes. Bermuda shorts and flip flops optional.
Rumball Cocktail
Forget your Maw Maw's rum balls. Sweeten things up with this delicious cocktail from This Girl Walks Into A Bar. You'll be so happy she did. This lil' cocktail is specifically designed for the dysfunctional family holiday.
Warm Spiced Sangria
Forget the something old, and brew something new when it comes to the mulled wine stuff. This warm spiced sangria from Southern Living is sure to warm you up when it's cold outside, baby.
Christmas Punch
And what Holiday isn't complete without a little Martha Stewart? Her simple, traditional Christmas Punch nails the holiday spirit and will fill your wedding party with simple joy.