I'll admit it:
I used to think taking photos before the wedding takes away from the first moment you see one another.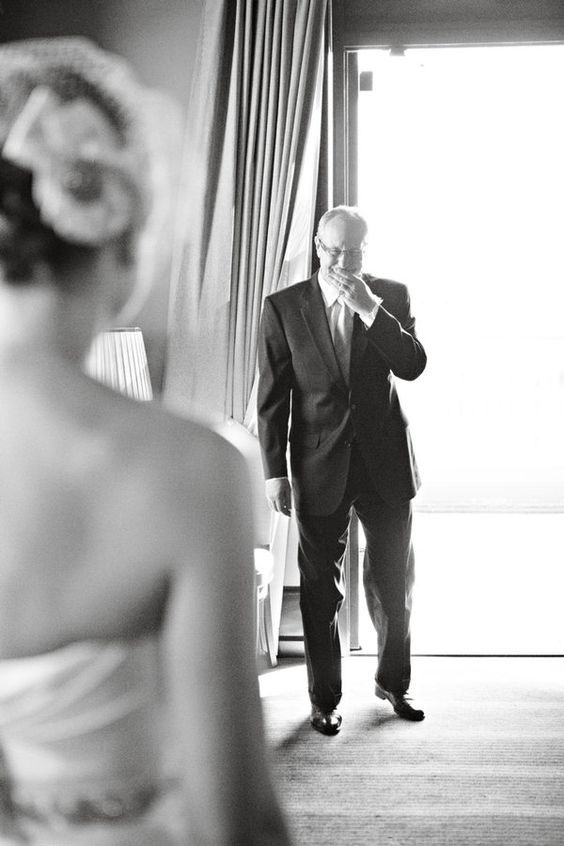 Now, I'm like "damn" that's so smart, because your makeup and hair will look flawless. Plus, you get this whole new style of modern day wedding photos that capture the spirit of you and your partner as a couple, and just how you feel about one another. Here's how to nail one of those killer first look photos…
Blindfolded First Look Sweetness
Sometimes the cheekiest of shots can be the most darling, sweet photos of the happy couple. Try blindfolding or covering your eyes for a first moment before you do a reveal to first look for a magical build up of massive excitement!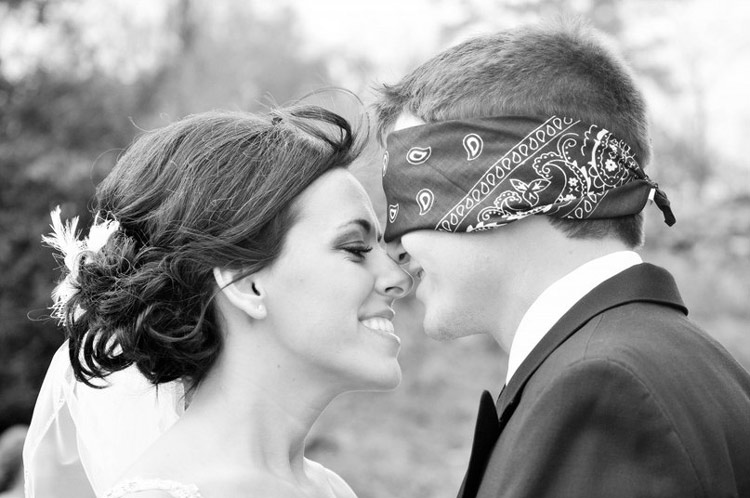 Hit Your Groom Right In The "Feels"
Sometimes the magic is in the first look of the groom and groom only. I mean, how many grooms have made you cry because of how they look at their bride–let alone the first time they see her all dolled up in her exquisite wedding wear! These shots are simply magical and show off the groom's undying affection for his one true love.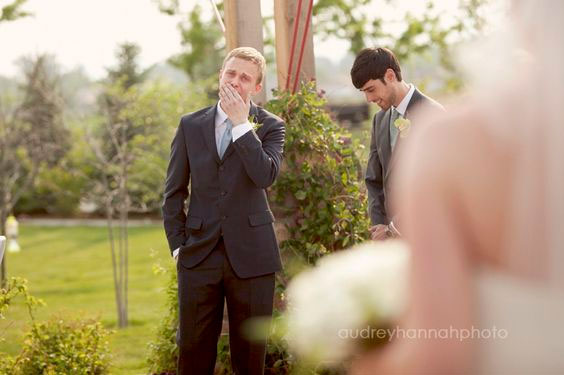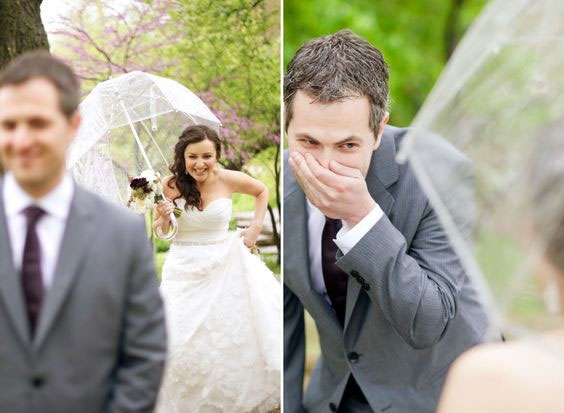 Holding Hands On Opposite Sides Of The Door
You can also do first look style photos in order to keep that wedding aisle surprise with a first moment photo. You don't really have to see one another if you like an element of surprise.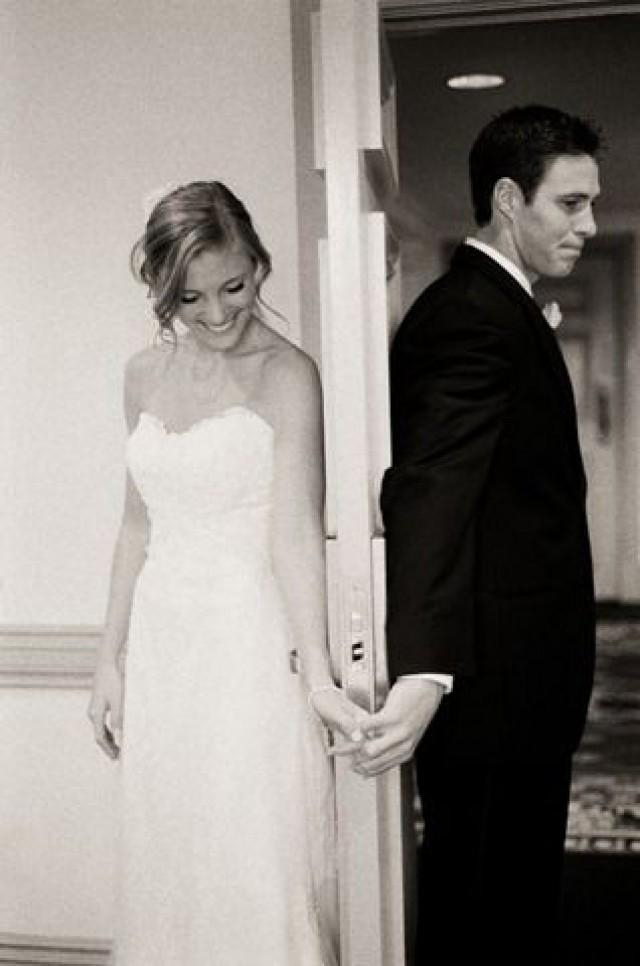 Just a touch can say a thousand words about how much love is in the air on your big day!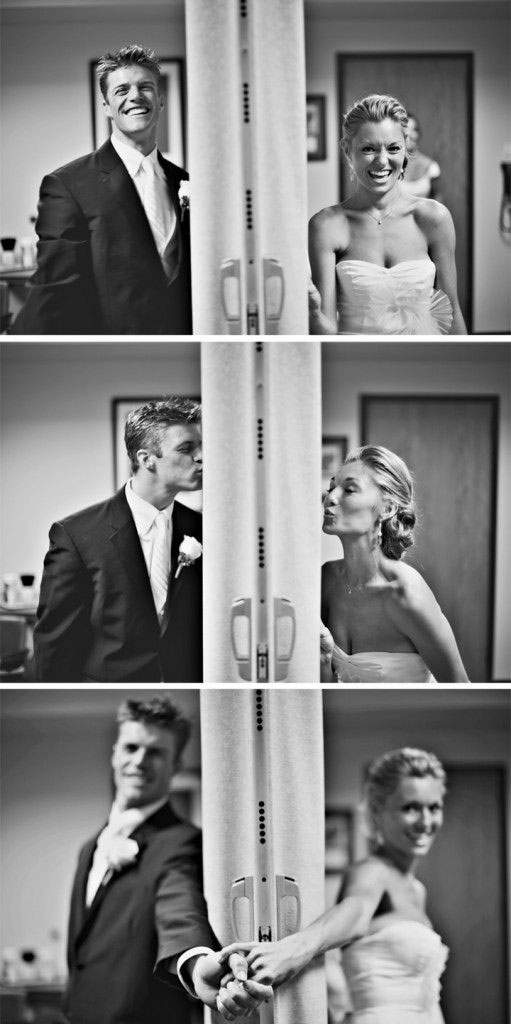 Get Your Friends In On The Fun
If you just can't bear to do it without your besties, you can share your magical reveal moment with your Maid of Honor and Best Man. Just use them in lieu of a blind fold for endless fun and a super-romantic reveal with the ones who always have your back!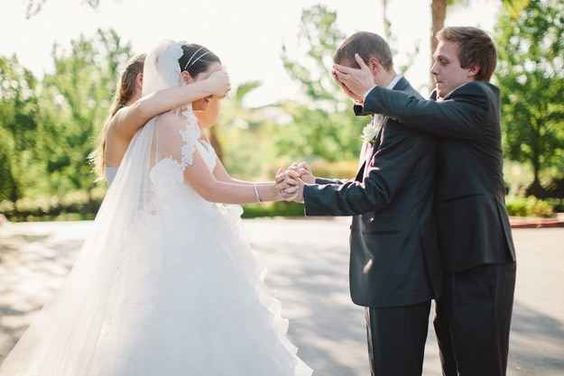 The Element Of Surprise
If you're the kind of bride that has a groom who loves surprises, don't tell him about your reveal photos. Simply get the photographer in on the fun. Sneak up behind and him and you'll have one beautiful moment to last a lifetime.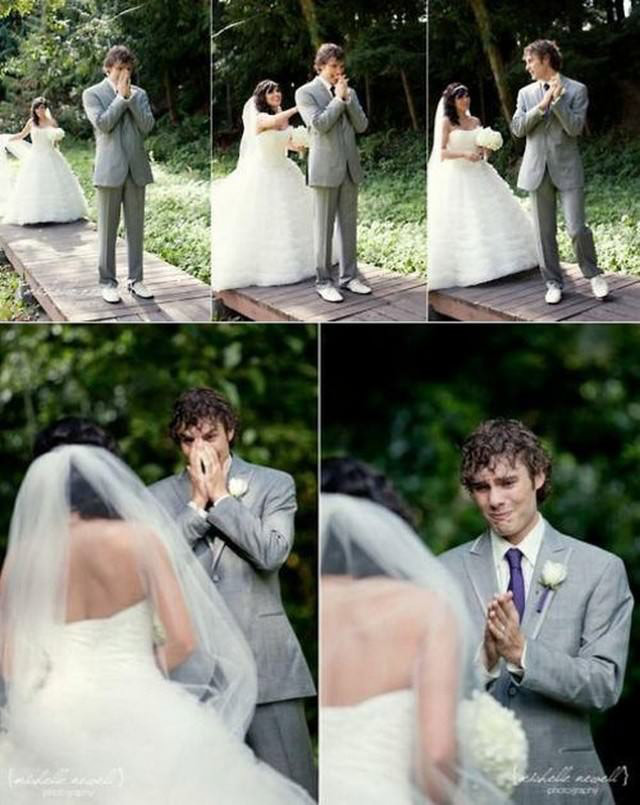 The Ultimate Reveal
When it comes to absolutely nailing your first look photo, the ultimate reveal shot can be priceless. No matter how you feel about one another or what you expect, try and make the moment you see one another so grand that your faces tell one romantic, magical fairy tale!