When it comes to your wedding day photography, you really need to have a handle on things. From making sure you hire the right photographer to planning out photography prime times. Below are some great ways to plan on making your wedding lighting perfect in order to not only look your best when you say "I do", but how to plan on showing off your entire bridal party in flawless light from start to finish on your wedding day.
Follow the Light
When it comes to wedding lighting on your big day you'll want to follow a few rules. If you're going for an outside ceremony or some of those gorgeous landscape photos with natural light, you'll want to wait until the sun has started to set a bit.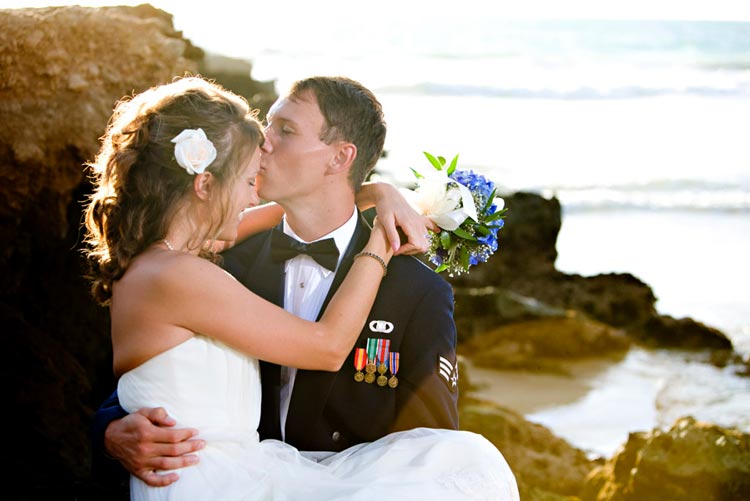 A good rule of thumb is to stay away from the harsh light which is worst between the hours of 10 a.m. and 3 p.m. If you want portraits with the sunset glow all around you, you'll want to plan for those to take place about two hours before sunset.
Be In Control
While some may suggest you be flexible, you actually want to be forgiving and have patience. When it comes to photographing you with the right wedding lighting it may take a few times to get the right shot. The best way to get the best shot is to be in total control of your environment.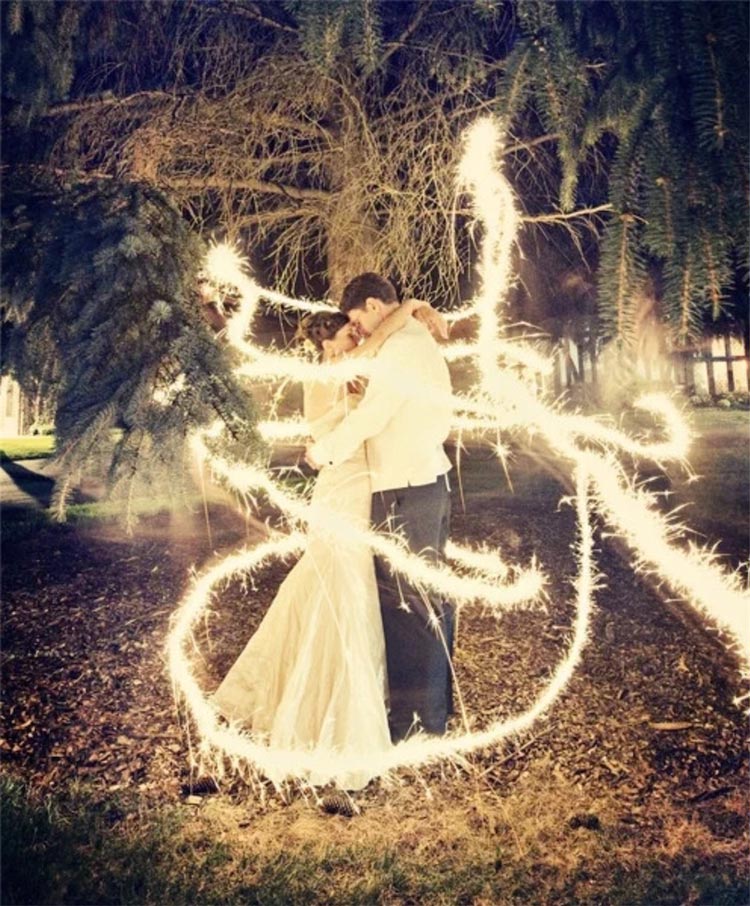 Write a list of the possible options:
Does your getting ready room have any bay or big floor to ceiling windows that flood the room with bright natural light? Does it even have windows? Is it lit with florescent lights?
Will you be outside for your ceremony? Do the guests face the sun? Will you be sunlit or your spouse? Or are you in the shade? Is there natural lighting in the church? Or a big florescent light over the altar?
Will it still be sunlight when you go for your wedding day photography after the ceremony? Or will it be dark?
Will lighting be provided by your entertainment company or venue to add color/drama? Or do you want your photos to have that nighttime glow?
All of this can have a huge impact on your wedding photography lighting and should be discussed as a couple, with your maid of honor, and definitely with your photographer.
Hire the Best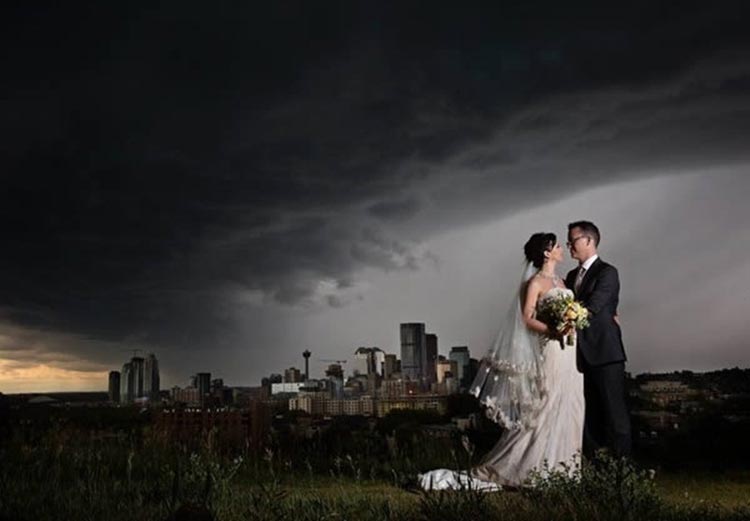 You'll want to hire a photographer that understands light and how to manipulate it in favor of your special day! Discuss lighting concepts like soft glow, sparklers, bright light for those getting ready shots, the ideal first look light (is it before the wedding or after?)–these can all break tradition too, so you'll want to talk it over with your photographer and explain the type of wedding you really want.
The Ultimate Wedding Shots
From getting ready to peeking at the first look, there are some shots you just have to have! Even if it's overcast have no fear! Hopefully, your photographer can work with the atmosphere no matter what the lighting.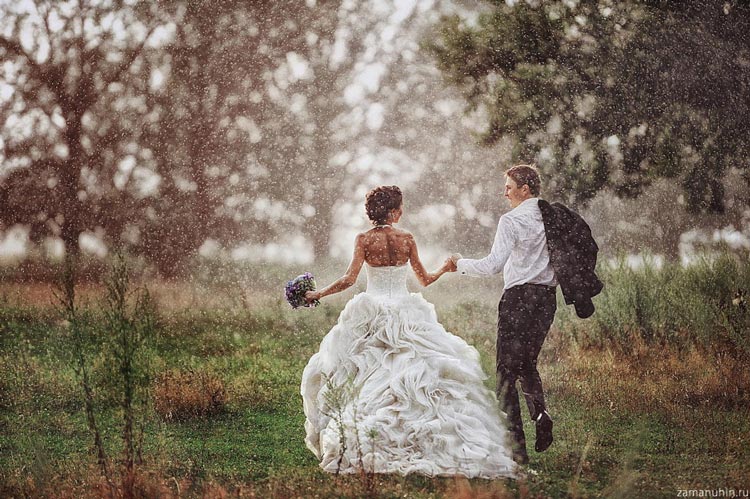 If an  unexpected storm can start brewing or natural light might become an issue, make sure you discuss this before the actual wedding day. Ask your photographer if they have worked in those conditions and how they solve issues like this. Ask if they can turn your wedding day rain into something lovely at the last minute?
Getting Ready
When it comes to getting ready there are a few things you should know before you pack the bridal party into a small room to fight over face time in front of an even smaller mirror.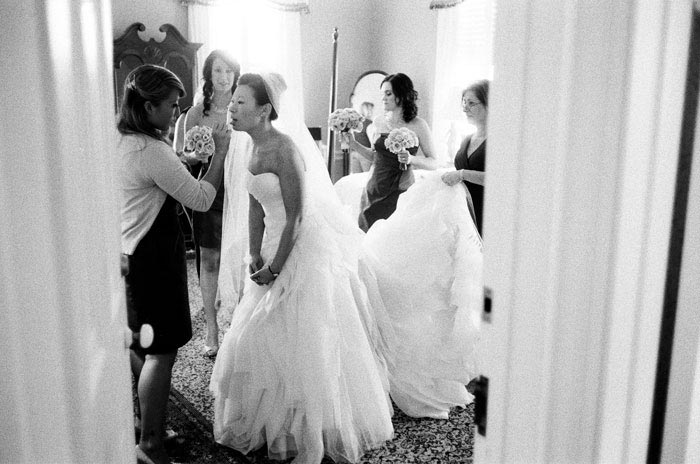 If you're going for those black and white, dramatic shots with your girls all around you, it probably won't matter what the lighting or color of the walls are in your getting ready room. However…
If you want that soft, bright natural light all over you and your girls, some wall paint colors can distort your skin and make it orange or olive tinted. Fluorescent lights can also give a blue/green glow to your hair and skin – so bear that in mind when choosing locations.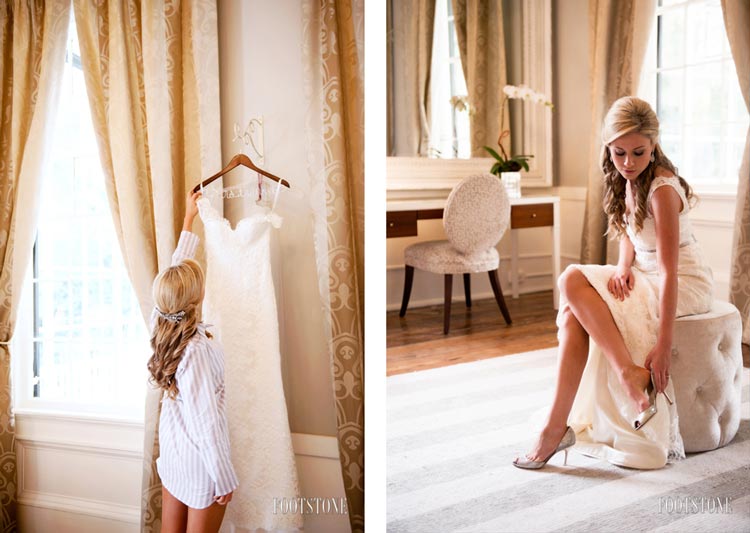 The Reception
Reception lighting is something to consider as the day goes on, especially if it takes place when the sun goes down.
Lights at the reception can play a big factor in what your guests look like, what your first dance will look like, and even what your cake can look like. Some people opt for DJ lights, but this can put colored or dark splotches on guests, create shadow mustaches, and all sorts of issues if not discussed with the photographer.
You might want to opt for your own lighting. There are ways to set a beautiful mood with inexpensive DIY uplighting.
For instance, that last photo before heading out of the wedding can definitely be lit by your loved ones  with sparklers!