Picture standing at the altar, a smile on your face as your new partner in life slides a little band of gold onto the third finger of your left hand. It's a moment you want to treasure for a lifetime, one of many moments you want to capture on this special day. One of the most important elements of a wedding is capturing the memories so that you can relive them over and over again. Photography takes up about 8% of the total wedding budget on average, but when your funds are limited it's harder to stretch your dollars to cover that. Here are five ways to find budget wedding photography for your special day.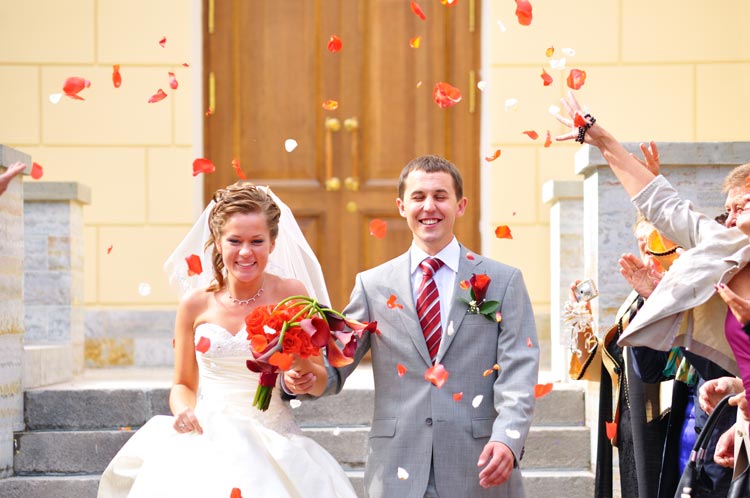 How much can you spend and what do you really need?
You may have room to wiggle in your budget, but it's hard to negotiate when you're asked right off the bat what you can afford. You don't want to throw out too low of an amount and offend the photographer before you can start a conversation. Offering too high of an amount immediately makes it difficult to negotiate lower than your max allowance for photography.
What do you need most? This will be the area in which you can negotiate for reduced prices. Their package may include many things that you don't need at a cost just out of your price range. One wedding planner suggests asking a photographer if they are able to customize a package for you that may reduce the perks, but still gets you a professional photographer's skill for what matters most.
Budget weddings tend to be smaller, though there are definitely some outliers. If your wedding is on the smaller side, do you need ten hours of coverage and a second shooter? Consider cutting down your time and coverage to the essentials, rather than having the photographer stay until the end of the night just get the portraits, the cake-cutting, and the first dance and be done.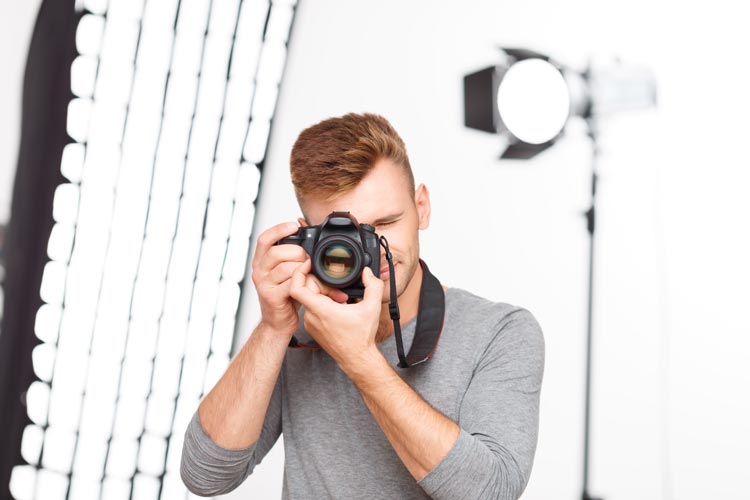 How do you find a photographer you can afford?
Chelsea at Gigmasters points out how awesome it is to browse through the portfolios of wedding photographers all in one place rather than relying on the results that an internet search turns up. It would be a shame to miss out on the chance to meet an amazing wedding photographer at the perfect price just because they got lost in 712 pages of Google results. You are then able to request free quotes from those photography professionals in which you are interested. There are two downsides of GigMasters: The first is that, obviously, not every professional in your area is listed. The second is that, like searching on the internet at large, you can fall in love with a photographer's style only to request a quote and find out their rates are way out of your budget.
"Our service makes wedding planning a breeze, with the ability to find and book every vendor right here in our marketplace. Online transactions are secure, and bookings are backed by our Buyer Protection when booked and paid through our site."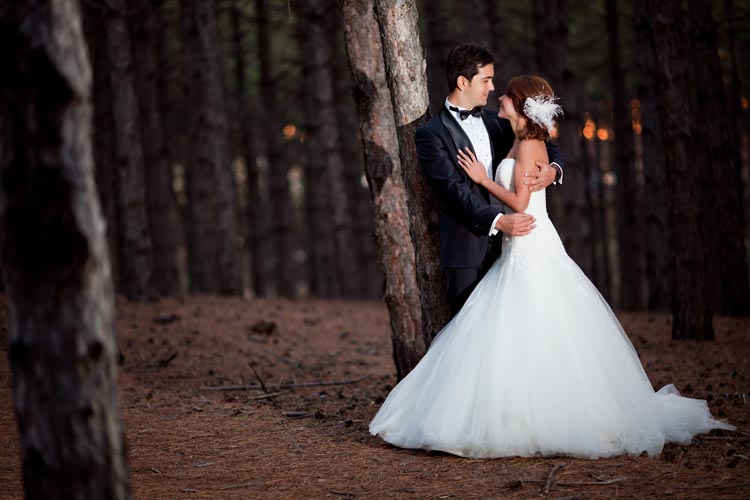 How do you find the right photographer?
One professional wedding photographer says she's never seen the point in working with a photographer you don't love just because you can afford them. The right wedding photographer strives to bring out the individual beauty in every person they work with, creating gorgeous portraits and capturing the stunning details of weddings.
A suggestion for trying to find a way to work with a photographer who will capture those amazing memories that leave a lasting legacy is to find out if they are able to offer a gift registry where guests can contribute to the photography in lieu of buying a physical gift.
Guests could purchase a photography gift as little as $50.  If 20 guests purchase a $50 photography gift that is $1000 towards the photography.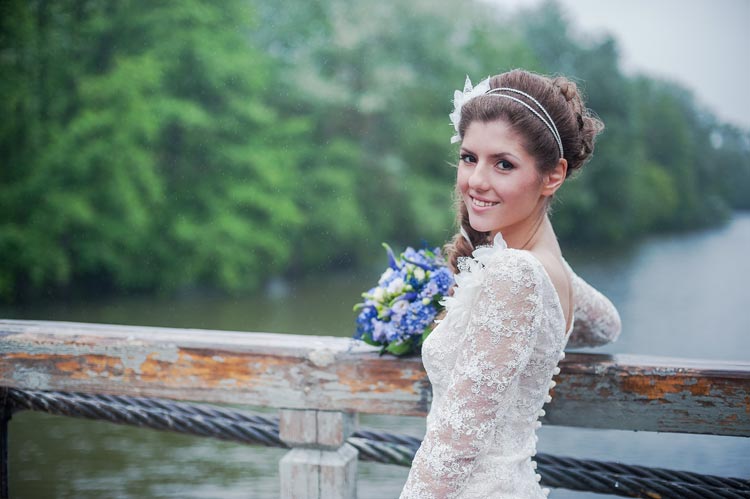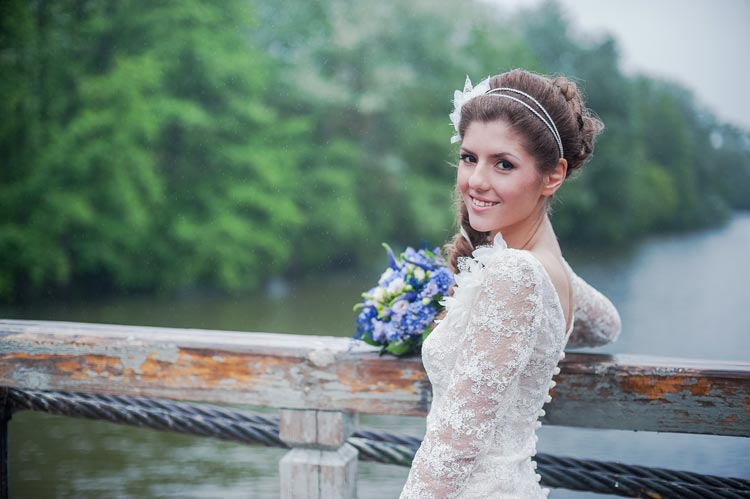 Where do you find alternatives to photography professionals?
If you're on a budget and focused on finding the best deal possible without sacrificing the quality of the images, reach out to local photography schools. There may be a job posting site on which you could submit a request.
The students at these schools can be exceptionally talented, but lack the 'real world' experience to build out a portfolio. One bride who went this route received over twenty responses and was able to browse their portfolio and felt comfortable talking very candidly about pricing. Since every photographer sees a scene and frames a shot differently, you could end up with a very interesting and captivating mix of photography styles if you choose more than one person to shoot your wedding.
"In the end, not only was I able to book my photographer, but I also booked my videographer at an affordable price. The student photographer had a friend who just graduated from film school and it was a match made in wedding heaven."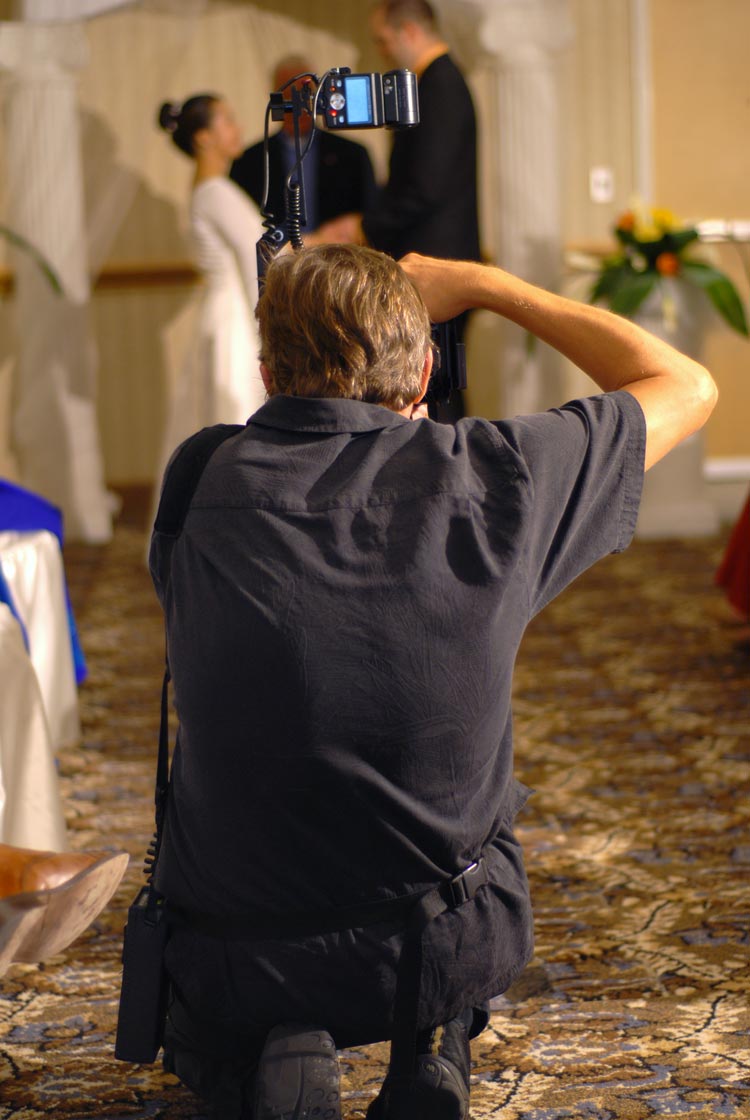 Talk to the photographer, you might be surprised what they can do
It's not only about being sure of what you really need for your wedding day, but bite the bullet and reach out to the photographer you are most interested in.
If you really like the photographer's work then take the time to talk to them. Don't get their price list then run away assuming there is no wiggle room. Wedding photographers are business people and like everyone else, they want to keep the lights on, but understand that compromise is a two-way street. One photographer has a list of three packages and also offers an hourly rate for more intimate weddings of around 50 guests or less.