"Ugh, can't we just elope already?"
Calling all brides who wanted – at least once – to call off their big wedding day! For all those times you just wanted to roll downtown for a city hall wedding and tie the knot with the love of your life and one witness – this one is for you. Don't be afraid to go rogue if you're having second thoughts. The worst thing in the world you can do is to do something you don't want for your big day. If city hall is the way you want to go, just know that you're not the only one and it can still be done with a whole lot of class and style.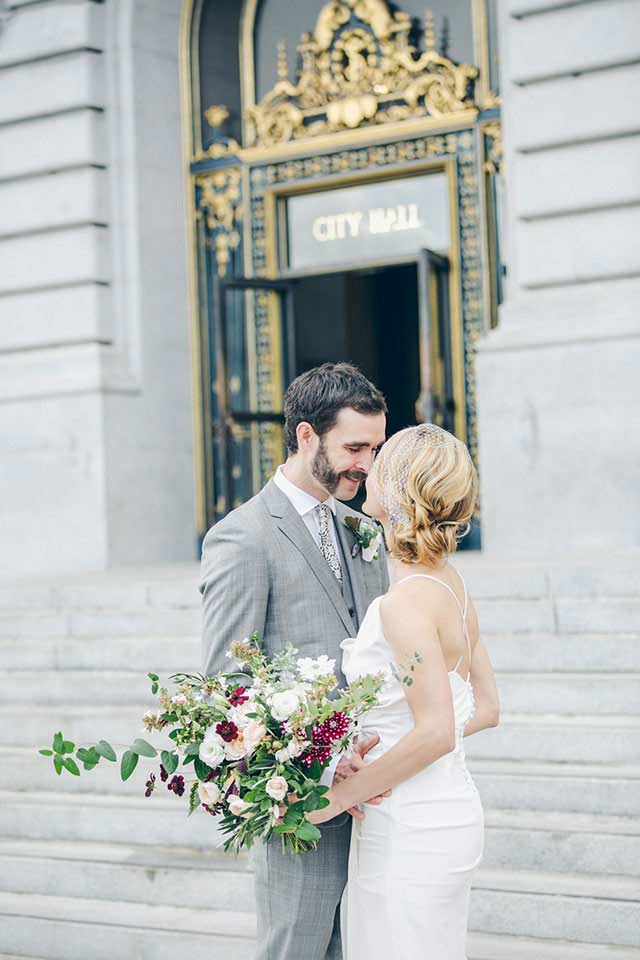 Do Your City Hall Wedding Research
While this may seem obvious, you never know what the rules are at your local city hall or the destination city hall you want to get married in. Different states have different waiting periods. Some have none at all. Some states require a lot of paperwork and some have different fees for your nuptials. Some require a witness and if you don't want it to be a random stranger, you may need to ask your partner in city hall crime in advance so they are free. Don't get bummed or stressed out, just get a little organized so you can make the best of your city hall big day.
Plan Your After Party
Even though you are doing a little white chapel style ceremony and tying the knot in private, you might want to have a little party after to celebrate your "I do". This can be a party with loads of friends and family or just an intimate dinner at a savvy restaurant with your love. A lot of city hall weddings take place on weekday mornings, so brunch is a great way to celebrate. Think eggs benedict or hash with champagne or mimosas to cheers your nuptials.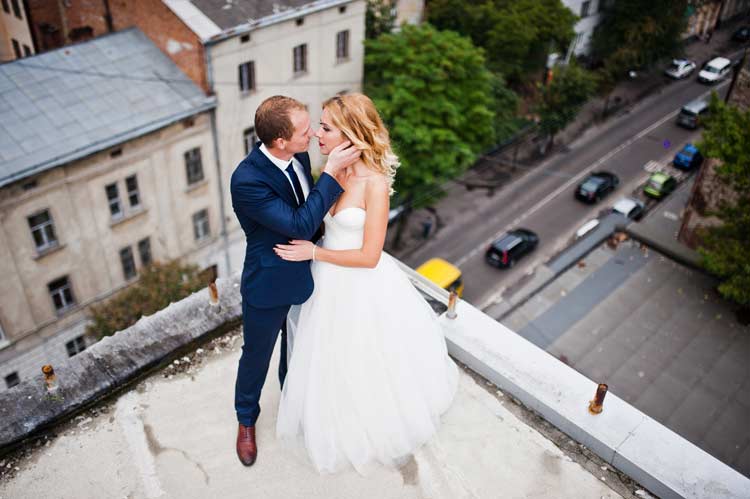 Get Fully Dressed with a Smile
If you care about what you are wearing to your civil ceremony, then you'll want to arrive fully dressed. There aren't going to be dressing rooms or bridal suites in the local courthouse, so be sure to get your hair and makeup fabulous for all those sweet wedding selfies you're about to take and hashtag with social media style!
Spend Your Savings On Something Sweet
Since you've saved so much money by going to city hall go ahead and splurge on a professional photographer. You'll want a record of your wedding and all those amazing, epic bridal portraits so check out area photographers who know city hall. Even if you're not the kind of bride who is over the top and just wants an intimate affair, you'll probably want a photo or two of the day you said "I do" so don't be afraid to find a local photographer for the big day.