Outdoor weddings may seem romantic, and at times, utterly beautiful. The problem is that they aren't as easy to pull off as they look. If you follow the below tips however, you can be sure to have the day that you have always dreamt of.
Making your Guests Comfortable
The first thing that you need to do is think about the weather. You need to know what it is likely to be at that time of year. If you know that it is going to be nice and sunny then the last thing that you need is to have your guests melt. It may even be an idea to ask your ushers to hand out some iced water while they are seated. It's also a good idea to have your wedding program printed out onto a fan, so that your guests can cool themselves down. This is ideal if you are having a wedding abroad and it will save you a lot of stress on the day. If you are having a wedding abroad then why not look at this wedding eBook to get some ideas?
Have a Backup
There is a chance that it might rain on your big day. There isn't anything that you can do about this, and this is unfortunate to say the least.  The ideal wedding location is indoors if you want to avoid all of that but it is possible for you to have your ceremony outdoors if this is what you want. Consider renting a tent so that your guests can stay dry if the rain does hit and also make sure that it has a nice thick mat with sides that are weighted down. When you are able to do this, you can then make sure that nobody comes away with muddy shoes.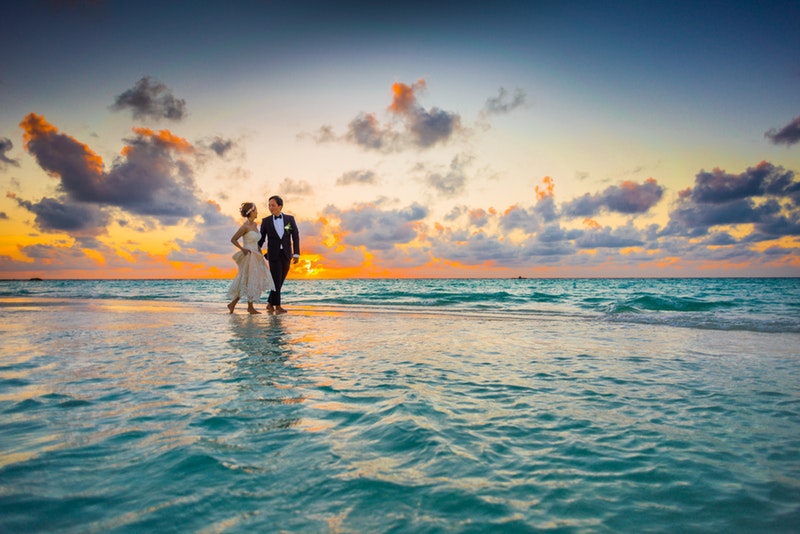 Plan for Wind!
A lot of outdoor weddings come with some degree of wind. For this reason, you may want to avoid light fabric such as chiffon and even china silk. Tell your stylist that you are going to be having an outdoor wedding so that they can plan out the whole thing accordingly. You may also want to tell the men in your wedding to use a hair styling product so that they can stay nice and groomed for all the photos.
Can Everybody Hear You?
You may have planned out your dream wedding at the beach and this is great, but if you have the roaring waves and then some local kids running around, your guests may not be able to hear you. Try and look into renting some kind of sound system so that you can make sure that everyone can hear, and also make sure that you are speaking loud and clear at the time. Your DJ may even be able to help you by providing this equipment for you, so you know that you won't have any additional expenses. That being said, it could make or break your big day so it is certainly worth looking into if you are getting married abroad.