You've booked the destination wedding of a lifetime and you've narrowed down your guest list to just the Most Important People. So, what do you get your guests as favors? From local eats, mini alcohol bottles, luggage tags, and all the cool stuff in between check out the amazing ways to gift your guests something cool.
Get Boozy With Your Destination Wedding Guests
Mini bottles of booze make the perfect gift for destination wedding guest favors, especially if you're beach bound or at a remote location. You can set these sassy drinks on their ceremony chairs and share a toast before you head to the reception venue. This will also get you loosened up for photos, too!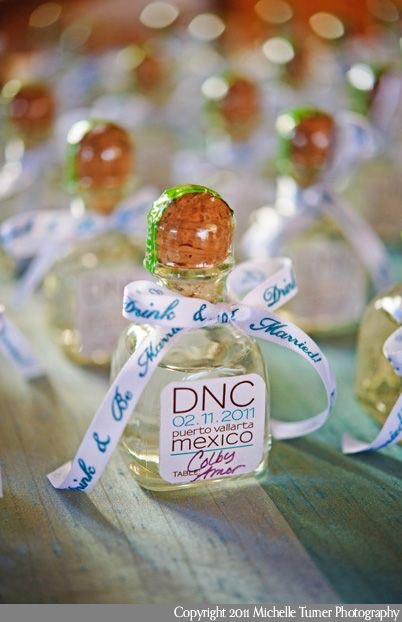 Personalized Luggage Tags For a Destination Wedding 
Destination weddings are all about the travel, so why not give your guests something they can use that is personalized just for them!
Say "Thank You" with Sunnies
If you're off somewhere tropical to tie the knot, a pair of personalized sunglass will come in handy for everyone–especially for those outdoor weddings.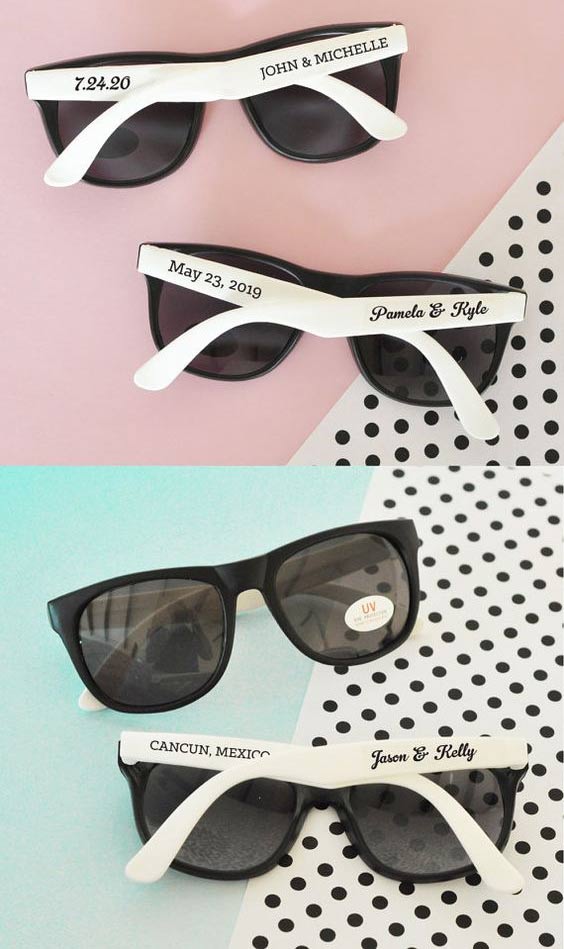 "Our Love Is The Balm"
For Winter Holiday Destination Weddings, like skiing or an ice castle, these chapsticks will come in totally handy. Your guests will be thanking you in those harsh conditions, or at least their lips will!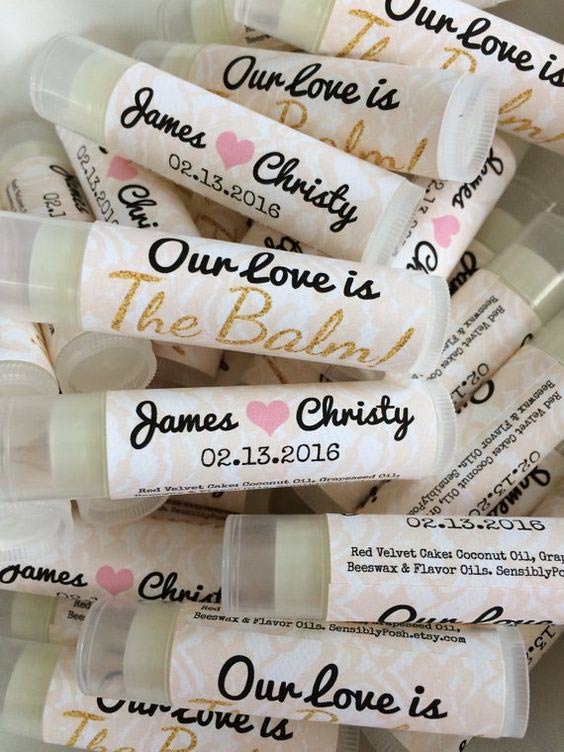 Forget The Bird Seed
Instead of sending the bride and groom off with birdseed or bubbles, get your guests to make some noise!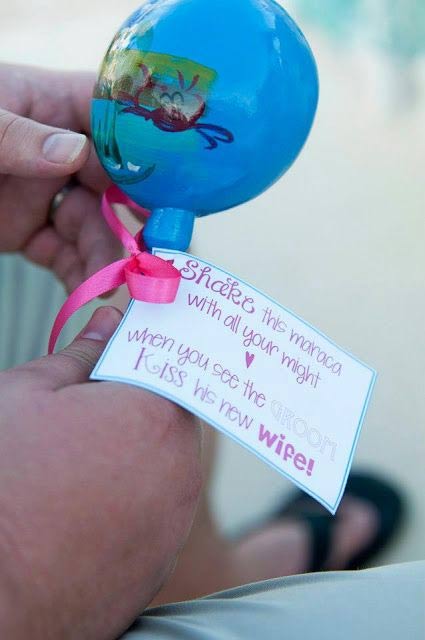 Local Eats & Treats Make Awesome Destination Wedding Guest Favors
Research local delicacies like cheese, smoked meats or fish, anything unique that might strike up a sweet dinner conversation amongst you and your guests. Serve it with a creative, custom printed "thank you" that explains they are about to enjoy some regional cuisine.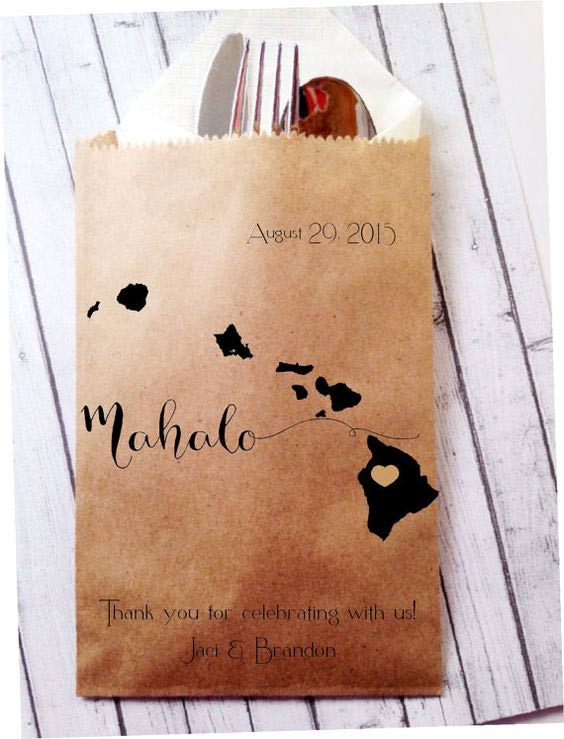 Say thank you with delicious regional oils, like this rosemary infused olive oil from Italy. Encourage the guests to enjoy it during the reception with a fresh basket of Italian bread and oil plates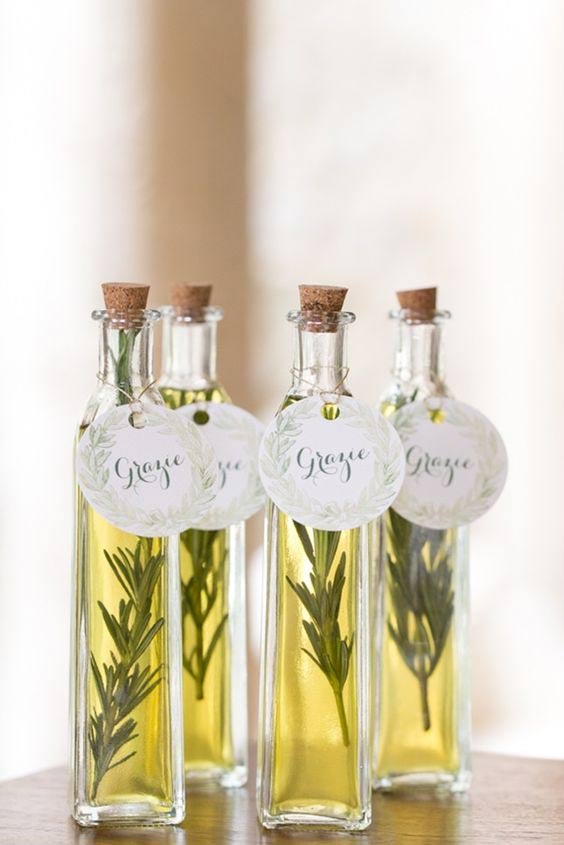 Destination Swag Bags
Swag bags are still the latest rage, and can be built as more of a souvenir for your guests. Create a bag that has your wedding destination location right on it!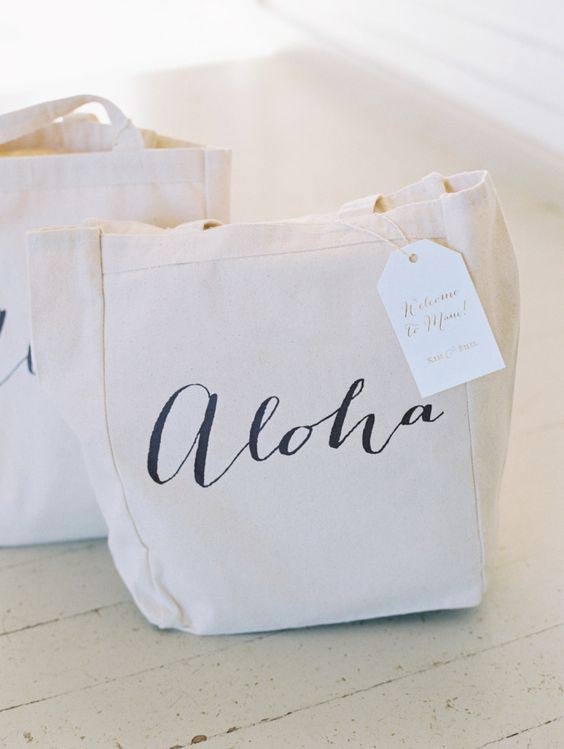 Then stuff that super-fun bag with things your guests will likely need over the few days you are on holiday: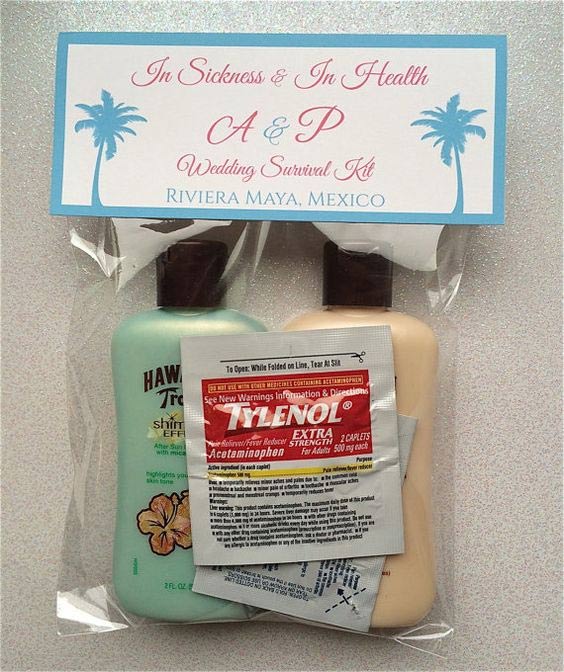 Think sunscreen, pain reliever, eye drops, water, mints or gum, detergent, do not disturb signs, cups that conceal booze on the beach, sunglasses, mini-first aide kits, a shower cap, shaving kit, shampoo and conditioner, soap or body wash, etc.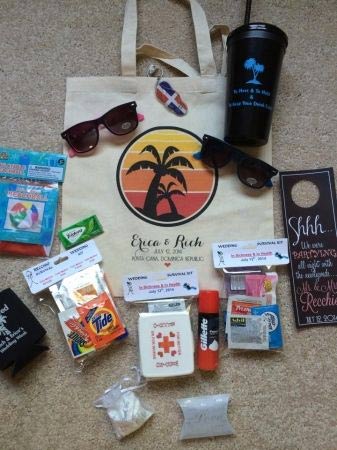 All these awesome destination wedding guest favor ideas are demonstrated with photos courtesy of Pinterest