There are lots of ways to save money on weddings, but just as every wedding is personal and different, so are the ways to save. Not every tip will work for every person, but here are six we hope might help save you a few bucks!
Accessorize Like A Pro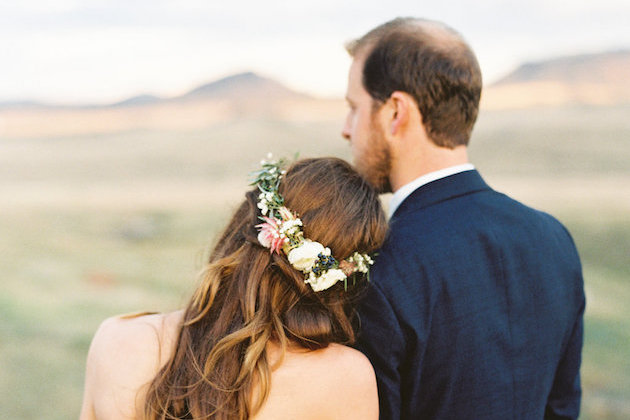 Go for something borrowed when it comes to accessories! Hair clips, earrings, necklaces and brooches, anything you can borrow – do. Killer costume jewelry is another route you can go. Look at stores like Forever 21 or Etsy for super-cheap finds that look expensive. There's no need to pretend you're part of the Hilton family when you aren't – why buy expensive baubles for one day?
If you're a sentimental couple consider asking for some wedding rings/family heirlooms to say 'I do'. This will really save you some money in the long run, and it's something memorable that you will wear every day.
Ditch the DJ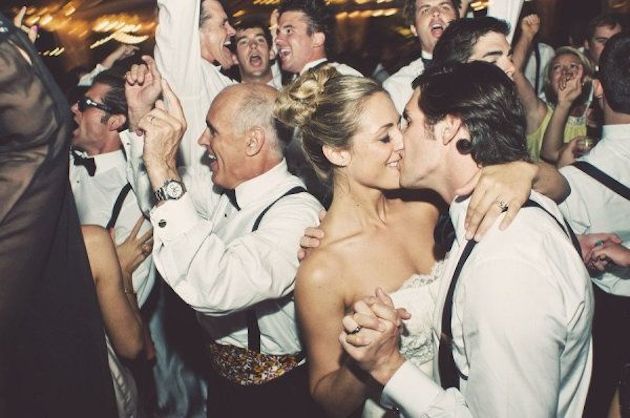 This is a tough one – and a touchy subject.  First it requires you to figure out what kind of wedding reception you really want and need to have. Then, you have some work to do! Sit down as a couple and create a killer playlist on your favourite music player like Spotify. You can sincerely customize your music to run for hours upon hours, and include the electric slide twice if you really must! (But for us bridesmaids, please don't!)
Don't Over-Decorate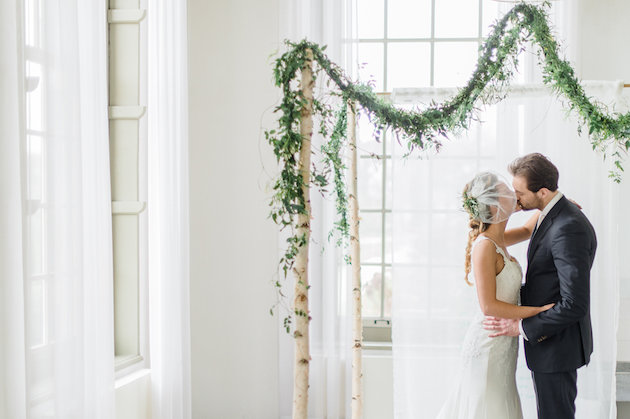 Bunting is for the birds. Your wedding focus should be you, not the flowers, table runners or centerpieces. Ditch all the frilly stuff. Go for minimal decorations that accent your venue. Look online at wedding resale shops, thrift stores and ebay for gently used things that can add to your special day for less.
Budget Friendly Bouquets
Sorry bridesmaids, but you're getting the shaft (ha! A play on stem! Get it? No…okay, moving on) Choose your favorite flowers for your bouquet and go for a budget friendly equivalent for the bridesmaids. Make your own bouquet with non-floral items for added savings!
Greenery Table Accents
Another way to cut flower cost is to use greenery as an accent on tables with just a few flowers. Don't go crazy with floral accents, either. A plethora of tea lights casts a lovely glow without being expensive at all.
Stationery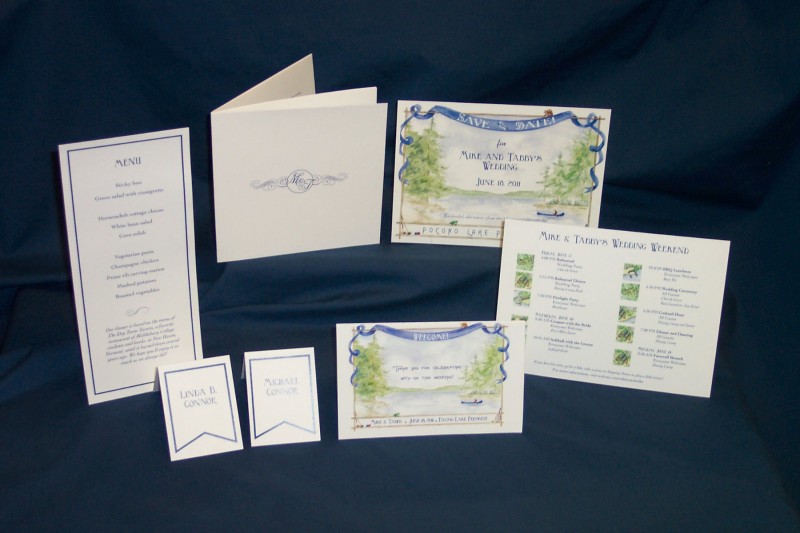 Something that can kill your budget are invites with a lot of extra bells and whistles. Download a photo booth app on your phone and print your date and online r.s.v.p details on the back. You can also print them yourself with amazing DIY websites with free templates. image courtesy brandon.org