by Brittany McComas
Just because your brother's wife's cousin knows Blake Shelton doesn't mean you can facebook him to play your wedding. Also, getting your friends to photograph your wedding is a horrible idea, because their drunk smartphone shots are going to be too blurry to blow up and frame. Sometimes it's hard to weed out the bullshit people try to tell you when it comes to how you can save money your wedding. Check out our handy guide below to absolutely non-bullshit ways to help you actually pinch pennies.
Forget Relying On Your Drunk Friends for Photography
If you want to rely on your friends, make it easy on yourself and them and get them to bartend for an hour during the reception. The ones who tend to get a lil' tipsy should go first. You'll save big time if you cut the bartender out completely. Another way to cut the cost when it comes to booze is a sweet DIY Bar: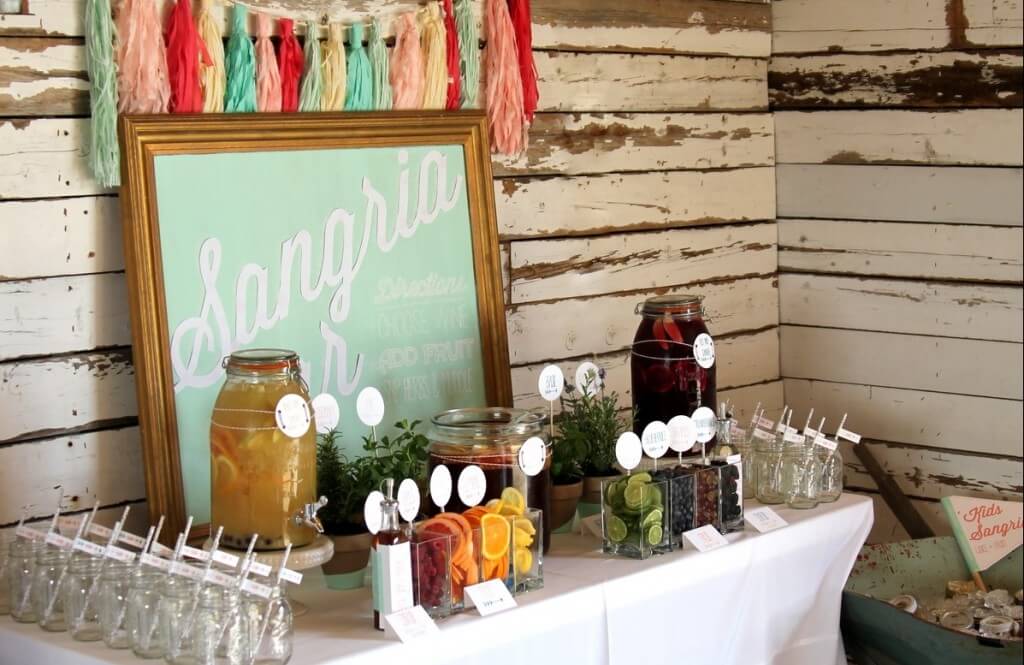 Fake Your Look
My friend nearly bought a $1500 pair of diamond 'star' earrings for her big day, because she had the money. Who does that? People who have no concept of money. You can score some gorgeous baubles for way cheap if you just RENT THEM (I don't want to say 'dur', but I feel like it's right there and ready to come out. Check out the HUGE selection of pretty things on Rent the Runway.
Borrow a pair to really cut down on cost, whilst adding something sentimental. When it comes to makeup, check out professional tutorials that are so easy everyone will want to know who did your makeup and hair: Strobe Your Face With Light – Flawless Wedding Day Makeup or Super Easy Updo For All-Day Wedding Events.
DIY Everything You Can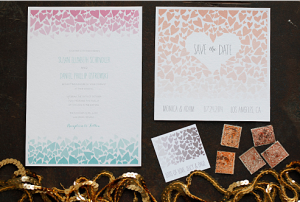 Dump the DJ and go for a customized Spotify playlist. That way if you hate The Chicken Dance, it has no chance of being played.
Go for sweet printable invitations that don't suck. Try Wedding Chicks for every kind of free printable design imaginable.
Channel Your Inner Shark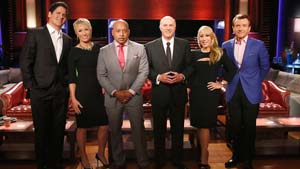 Hone the power of persuasion or get a friend to go with you to venues, florists, or wherever you think you might get duped. This is where you want to just let people you know you aren't a push-over, yet sweetly talk them into giving you a good deal. Remember, "The last venue you were at quoted you $200 cheaper and threw in a case of champagne for your toast." What? Persuasion also means lying–just a little.  If you need some tips, check out Forbes' How To Negotiate Like A Pro.
Get Budget Savvy Bride Advice
Tried and true advice truly does come straight from the horse's mouth, and honestly–if you chat up other budget savvy brides they will give you their sweet secrets.
Of course, if most of your friends went super-posh and spent $1500 on earrings there are also blogs and websites out there with killer, honest advice on ways to get your wedding cost down. Check out other articles on this website!