We all want our wedding to be the most perfect day of our lives, and that's totally understandable. With that expectation comes a lot of stress, though. It's really easy to set the bar too high and end up disappointed with our special day. Many couples can feel a little let down about one or two things during the wedding. Maybe the bouquets were not quite as expected, or perhaps the celebrant rushed things along a little. There are plenty of ways you may experience venue disappointment, but we have some great tips on how to get it right.
Communicate Desires and Expectations Clearly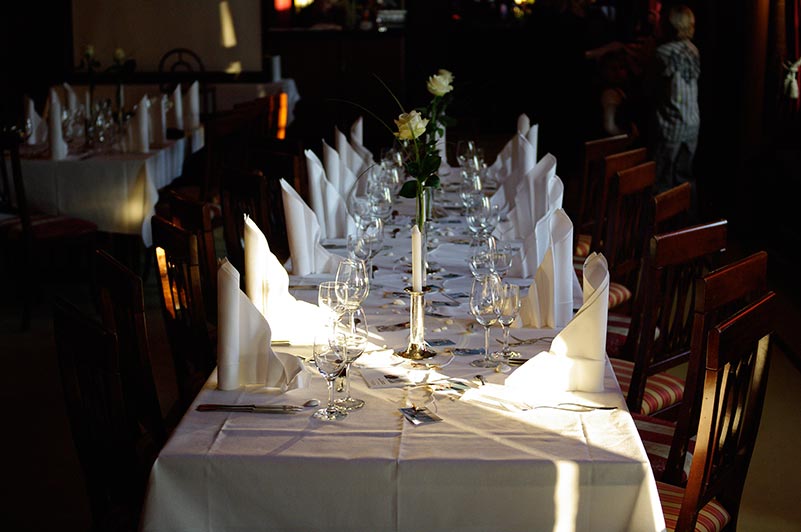 There are some issues that communication can't prevent, such as the food served not being as expected, or perhaps the wait staff weren't friendly enough. However, some of the most irritating problems can be prevented with adequate and clear communication. At my wedding, I was upset that the champagne I intended to provide my guests was being kept at the bar downstairs from our private room in a hotel. Why would my guests assume they should go to the bar for champagne? It should have been available at the bar upstairs with all of the other complimentary drinks! I had discussed it with the hotel's event planner, but she wasn't on site the day of the wedding and it didn't happen because I didn't clearly write my instructions down.
Distances May Be Further Than They Appear
Many people that choose a reception venue separate from the ceremony venue can feel the distance between them was too great in hindsight. Having everything at one site also saves you from any bad weather, traffic jams and wedding car breakdowns. All your catering can be provided for as well. Best of all, there is only one manager to deal with to cover most of your wedding requirements. This can take so much of the stress out of wedding planning. Build up a good rapport with this person. Communicate often so that the manager can help you realize your dream wedding. And if they're not the person who will be directing events the day of the wedding, make sure everything is written down! Weddings take a lot of planning and organisation. If you only have to deal with one person and one venue, it takes a lot of pressure off you. It can make the whole day more relaxed and easy going because you do not have to rush around between venues. Enjoy your big day.
Choosing an all-in-one wedding package like the ones at Fairbridge in Perth, Australia, Old Thorns in Hampshire, UK or The Hudson Manor in North Carolina, USA can save you money, stress, time and travel. It's easier for wedding guests if your ceremony and reception are under the same roof or at least on the same premises! Those with babies and small children will certainly thank you for it. Often you can find accommodation there too, so you can get ready, freshen up, and even start your honeymoon in the same place.
Taste The Menu, Don't Just Look At It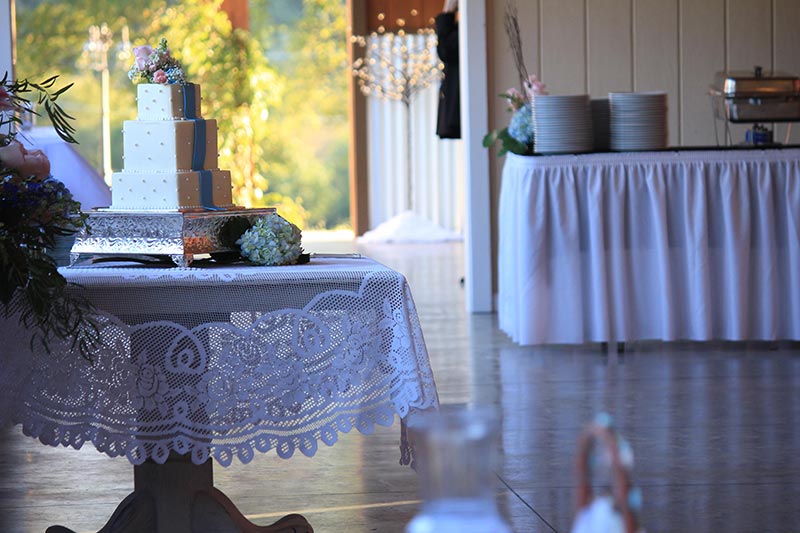 When it comes to catering at your wedding venue, be sure to enjoy a meal there before your big day. You can check the quality of the service and the menu choices. Best of all, you can discuss what you liked with the manager so that they can be included in your wedding package. Some wedding packages don't include the decorations. Ask the manager for contact details for someone who is familiar with the venue and can help you out.
Don't forget to ask to see some of the photos other couples have taken at that venue. You may have some ideas about the best angles or best corners of the building to use as a backdrop. Some venues supply a photographer. You may prefer to have someone you know come in and take your wedding photos.
There are many more things to remember on your wedding day, but most importantly is to be able to let go and enjoy yourself, knowing that the details will work themselves out. Set your event up for success by planning ahead.