by Brittany McComas
Here we go again! My weekly rant on how to be budget savvy by not reading things that are absolute nonsense in the wedding planning world, and boy did I find some doozies this week! This time we're talking linens, table runners and centerpieces. I swear, the stuff I read on how to save money that is so untrue really hurt my insides this week, and people believe these planners. Well, here at Wedding For $1000 we want to actually help you keep your budget below cost.
Linens
I literally read an article today where a wedding planner said: to upgrade your linens. And! That you can do it for $15 to $30 per table. Yeah, on top of the $20 you are already paying for each table linen. If you have ten tables that is a minimum of $350 on just table linen. Forget it!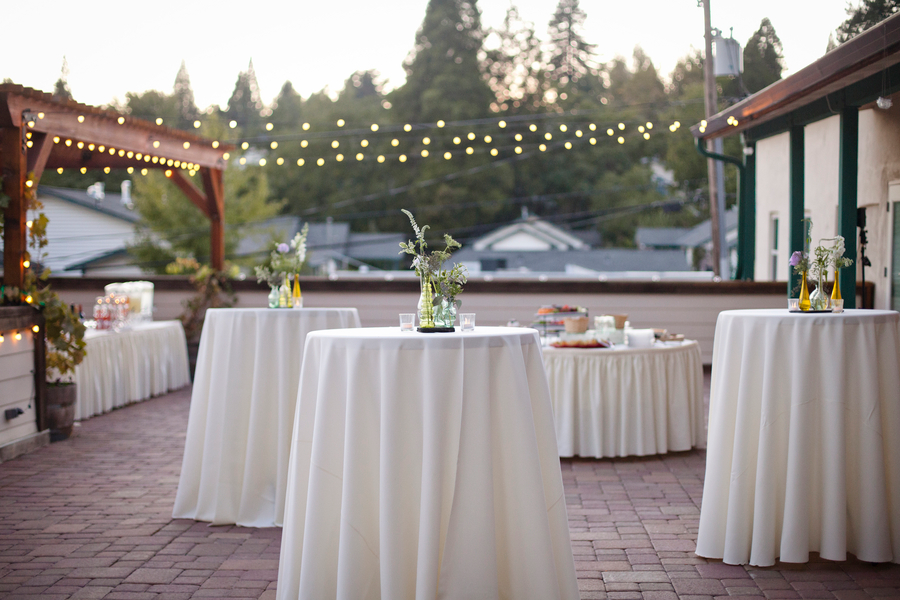 My solution: Skip the rental fee altogether and buy the linen if you really want tables covered! For a mere $6.95 I found these sweet round numbers from Linen Tablecloth. If you're worried about stains just soak them in some oxyclean and launder them yourself for next to nothing. Then sell them on Ruffled Recycle and get most of your money back!
Table Runners
Some wedding planners suggest going "ultra luxury" for table runner fabric because you won't need that much of it. My friend currently has 50 feet of sparkly gold fabric she spent like $300 on just sitting in her house. To avoid the table runner conundrum you can make table runners yourself, but my budget friendly option is to download a coupon to JoAnn Fabrics from an app like Shopular or scout weekly ad mailers. Most weeks fabric or hobby stores run a 30-50% off coupon on one single item. Get the length of the fabric you need cut as one piece. If you buy a fabric on sale, you'll save even more!
Centerpieces
My favourite non-budget friendly upgrade this week to make your wedding more chic was to "play around with centerpiece containers". Okay. Cool. Until it said to use specialty cowboy boots and fill them with wildflowers. Do you know how much cowboy boots cost? A decent pair is more than $100.
My sweet solution: Go to the dollar store. Grab several different size glass containers. Either print custom designs on your home printer, or use pages from your favourite books from a thrift store, maybe even scrapped wallpaper laying around in your parents basement. You could even use leftover stationery and stick to your color scheme. Either way, glue stick it around your cool glass containers and stick a votive inside or some flowers.
Talk about wedding beauty on a budget–Bam!
Stay tuned for more ways in the future from Wedding For $1000 on how to keep your planning under budget no matter what those posh crazies might say next week!
xx Brittany