Celebrating love will always be special no matter who the couples are. Nevertheless, if it's your wedding, you can consider adding a quirk or two, like opting for an unconventional wedding venue.
What are the usual venues anyway? Think of churches, gardens, and function halls. In short, the norm. As such, we give you some places that are far from the usual scenes, at least, when it comes to weddings. Refer to this list if you're ready to break conventions and choose an unconventional wedding venue!
Schools and Universities
Didn't think about using a school? Yeah, it's a pretty unconventional wedding venue. Campuses provide a vintage vibe, which is perfect for childhood sweethearts or high school lovers finally tying the knot. You can first research if your alma mater rents their facilities for wedding events. If you're given the permission, then prepare to walk down the memory lane (quite literally).
In other cases, you can try a century-old school building like the one at McMenamins Kennedy School in Portland, Oregon. The old grade school has a 1915 Italian Renaissance architecture that can trigger a nostalgic feel. Plus, you have the option to use their gymnasium or courtyard.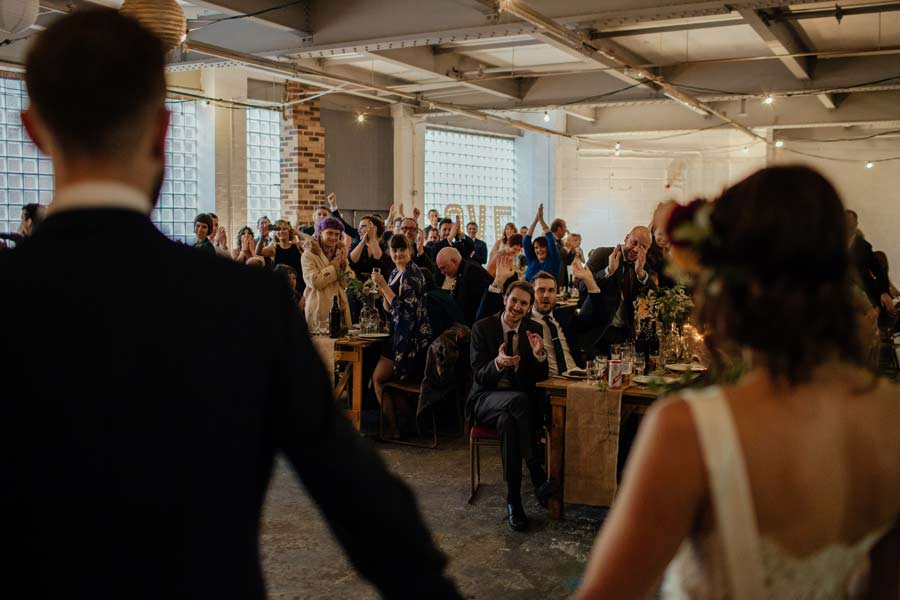 Rooftops
A rooftop wedding is ideal if you don't want to travel outside the city. It's simple and convenient for both you and your guests. Aside from that, It will likely cost less as you will have to limit the people you invite.
Apart from the convenience and cost-effective qualities, a rooftop venue is not hard to find. You can find many locations in New York alone. Some of the companies that offer space for ceremonies include Monarch, Midtown Loft, Elevated Acre, and Tribeca. You also don't have to worry about your photos turning into bland copies. That's because, with the right planning, your backdrop would be a stunning cityscape. Doesn't that sound awesome?
Farms
Another venue that is both rustic and picturesque is a farm. Imagine a backdrop of mountains or trees, vibrant colors of flowers and grass, and the rough texture of a farmhouse. You can even find a cheaper and more appropriate wedding dress than a traditional (and very expensive) ballgown.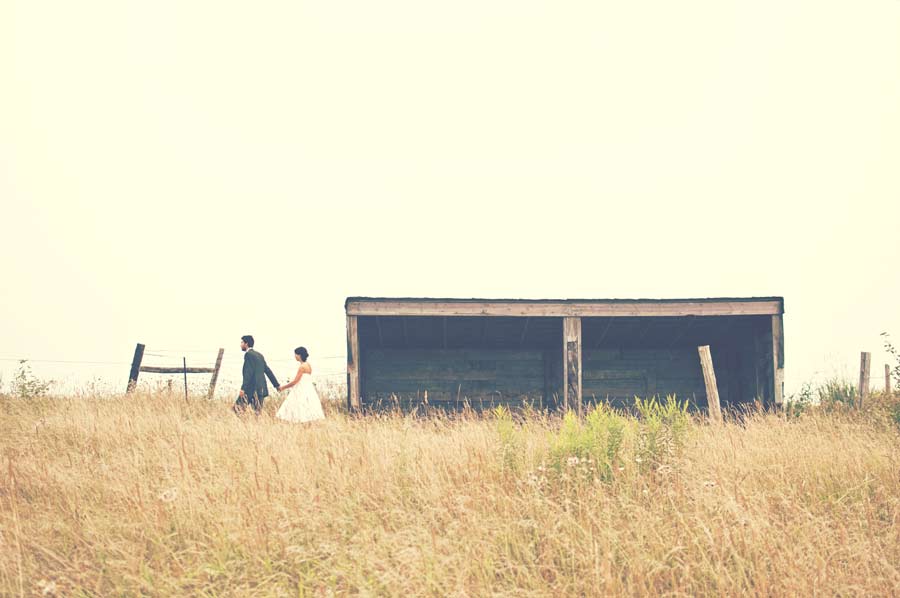 Yes, that's one dreamy location, reminiscent of weddings done in The Shire (a fictional location in The Lord of the Rings trilogy). But you can try booking the Heritage Prairie Farm in Illinois or The Farm at Dover situated in Wisconsin. Both will surely give your wedding a magical vibe with their unconventional wedding venue style.
The Jungle
Feeling like portraying Tarzan and Jane? You don't have to dress up like the two (unless it's a themed wedding). Nevertheless, you can emulate the "jungle feels" by celebrating your union while surrounded by giant tropical trees!
One of the popular places for the said type of wedding is Belize in Central America. The nation's jungle areas, aside from being lusciously green, are home to several Mayan ruins. This is perfect if you want to do some sightseeing after your ceremony!
As for the wedding planner, you may want to check out Signature Belize Weddings. They have packages that you can customize to suit you and your partner's tastes and preferences. If you want to take your celebration farther away, try flying to Bali. The wedding planner Seven Agency has several options for you including a jungle chapel and a tropical garden. That's a pretty unconventional wedding venue idea!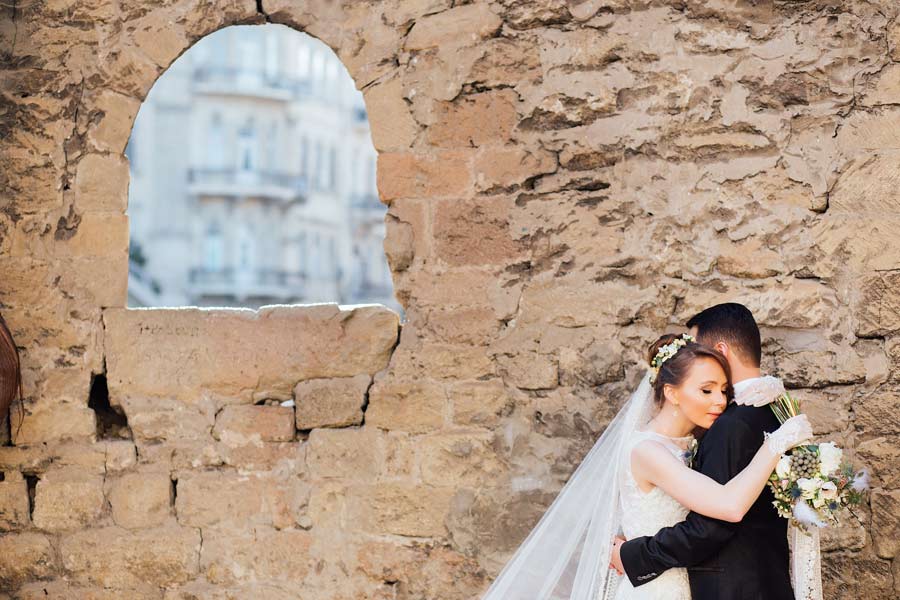 Desert
You think getting wed in the middle of a tropical forest is still cliché? Well, you may want to go the extra mile and hold your ceremony at a desert! Yes, getting all romantic on a parched land results in a stunning contrast. Splash the almost monotonous tone of sand and cacti with festive colors, and your union will be memorable both in the actual moment and in photos.
Speaking of photos, make sure you'll hire professionals to capture the beauty of a union in the desert. The cost of wedding photographers may be expensive for location shoots, but it's much better to spend on quality service than save money and regret the results later.
Check out this article on lessons learned when planning your own outdoor wedding.
Stadiums
Tying the knot in a stadium may be your thing if you both love sports. With the pitch as your background, you're sure to make a statement! Renting a stadium is also a good pick if you plan to invite up to more than a thousand guests. M & T Stadium in Baltimore, for instance, can accommodate 500 guests for an indoor ceremony and up to 1,000 if you choose to hold the event outdoors. Furthermore, the space for reception has a maximum capacity of 1,500 persons.
Underwater
An underwater wedding is for the unconventional, adventurous, and quirky couple. Wearing a wetsuit, breathing through oxygen tanks, and looking at each other's face past the bubbles is not for everyone. But if you feel you can both handle these impediments, then go ahead! Some of the popular underwater locations include:
Bora Bora Lagoon, Polynesia
Grand Bahama Island, Bahamas
Bali
Hawaii, United States
Fort Lauderdale, United States
Great Barrier Reef (Australia)
Thailand
Mauritius
Cayman Islands
Just make sure that your wedding schedule will fall on a clear, sunny day. Better yet, prepare a plan B if an underwater ceremony suddenly becomes improbable.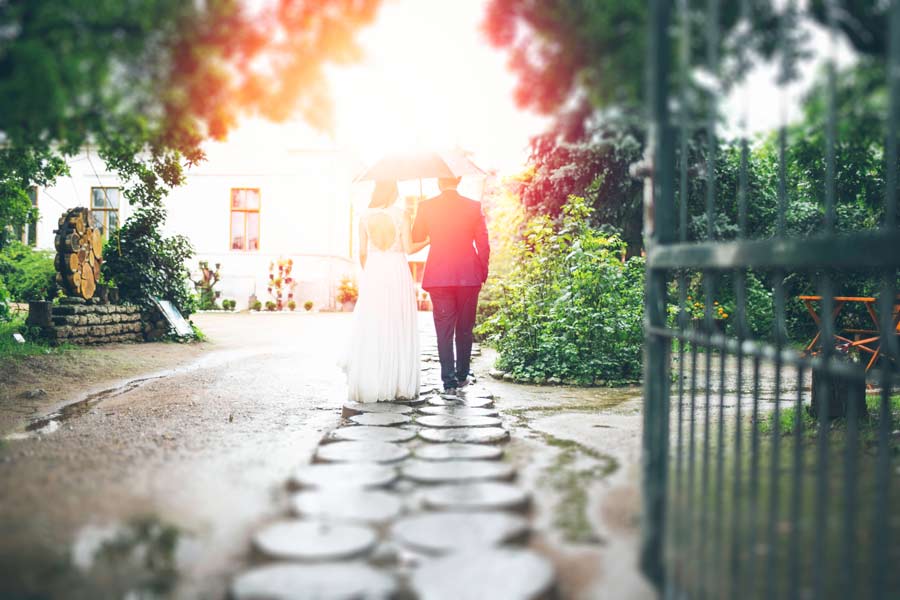 Bonus Unconventional Wedding Venue Idea: Hospitals
This is a venue that is chosen by some because of reasons deeper than just breaking the norm. Choosing the hospital is a decision influenced by circumstances. And such option shows humanity's resilience when it comes to celebrating love.
For instance, IU Health made it possible for Kristin Owens to marry her fiancé Brian Powers inside her mother's hospital room. The bride's mother, Cheryl, was diagnosed with Stage 4 cancer. Another case is that of UK Radio Presenter Steve Hewlett. The broadcaster married inside the hospital after learning that he has a few months to live. If ever you'll face similar circumstances, know that hospitals can lend their space to celebrate your union.
On Choosing Wedding Venues
Your choice of a wedding venue is crucial to the overall outcome of the ceremony. Make sure to choose what you, as a couple, and your guests can truly enjoy. An unconventional wedding venue location should be memorable not for the hassle but for the good times. You can even spend lesser than having the wedding in a conventional venue.
With that said, a careful planning is key to make the most of out of your unusual venue. Hire efficient wedding planners and be hands-on in the preparation itself. Also, make sure your location is within your budget to avoid unnecessary stress. Best of luck!