I read about Heartful.ly in a business journal I belong to that celebrates women entrepreneurs and couldn't resist the urge to reach out and ask if they'd like to write a piece to share with you all.  The following is by Kate Glantz at Heartful.ly and I heartfully suggest you consider their service in place of traditional wedding guest favors.

— Maigen
A wedding is one of the most beautiful ways to celebrate love and ideally, it's a once-in-a-lifetime event that reflects who you are as a couple. From traditional and cloaked in lace to dreamy with a side of flower crowns, wedding planning is a matter of personal taste.
After attending dozens of weddings over the last several years, I noticed a surprising pattern. While the food and decor consistently matched my besties' preferences, their values–what makes them who they are–were mostly absent. These were social workers, teachers, lawyers, and environmentalists whose weddings were truer to their Pinterest boards than their day-to-day priorities.

Why was that? It's no surprise that there are countless ways to customize (and supersize) just about every aspect of a wedding, but until recently, there were very few ways to incorporate philanthropy. But happily, times are changing!
Millennials are emerging as the most generous generation. They're also delaying marriage and typically living together first. As such, wedding registries are racing to keep pace. There are now registries that help couples fund exotic honeymoons, attend local cooking classes, and even support a down payment on a new house. But what about couples the 84% of millennials who value giving back? That's where Heartful.ly comes in.

Heartful.ly is a wedding registry for generous couples to raise funds for people and places in need. With hundreds of vetted charities, elegant registries, and real-time donation tracking, sharing the love has never been easier. The best part? After every wedding, we send an impact update so you and your guests can see how you made a difference in the lives of others.

When couples incorporate philanthropy into their wedding–and especially when their guests are involved–they are literally creating a legacy of love to grow with their marriage. It's a beautiful thing!
Whether it's a charitable registry, eco-friendly favors, or tacking on a volunteer activity to your bachelorette weekend, your wedding has major potential to make an impact.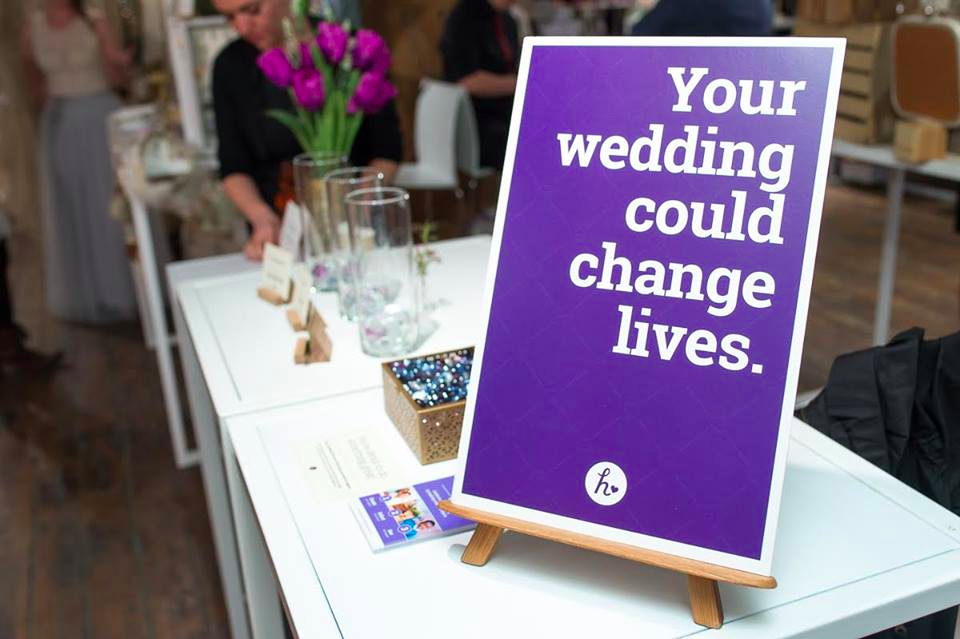 Learn more about Heartful.ly and create a charitable registry! Questions? You can reach me directly at kate@heartful.ly. I personally read and respond to every email.
Find vendors who give back in your community and get loads of socially conscious wedding inspiration at the Black Sheep Bride.
Photo credit:  Vienna Glenn Photography http://viennaglenn.com/
Photo credit: Pinterest (pinterest.com/beheartful)