Your parents love you so very much, and honestly adore everything you have ever given them–especially that macaroni necklace you made in pre-school. No matter what you do for your parents, sentimentally sweet parent gift ideas always seem to seal the deal and land you massive brownie points. It says a lot about your relationship, even if you're not the 'huggy' type of family.
Being the black sheep in mine, I've come to perfect the art of personal gift giving when it comes to the parental units. Get the tissues out. These sweet gifts are pure parental tear-jerkers.
Parent Gift Ideas For The Daddy's Girl
Go right for the jugular when it comes to Dear Old Dad. Nothing quite tells him how much you love and appreciate him by reminding him that you will always and forever be his little girl, even though you made a vow to another man. Dads simply want to know that they aren't being replaced, so a photo like this says it in less than a thousand words.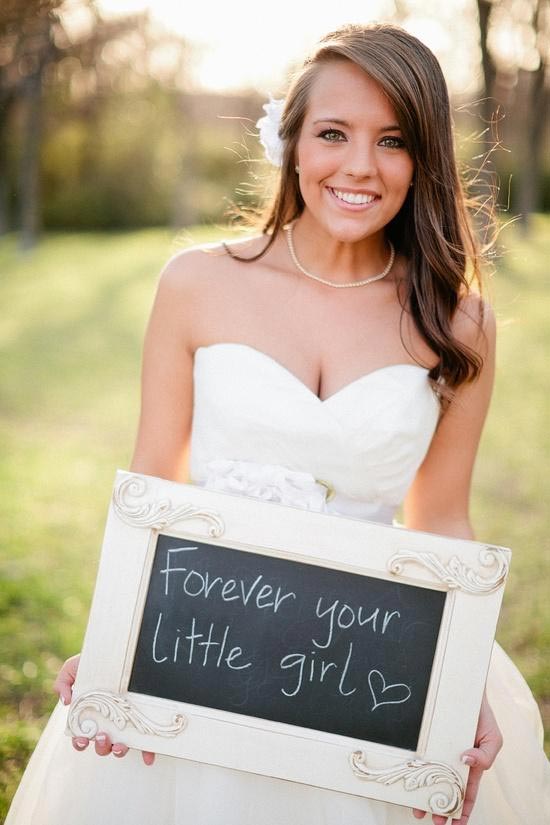 Parent Gift Ideas For The Mama's Girl
When it comes to showing Mom just how much you appreciate everything she has ever done for you, especially getting you to the moment you are about to say "I do"–nothing quite seals the deal like something she can cherish and show off to her girls.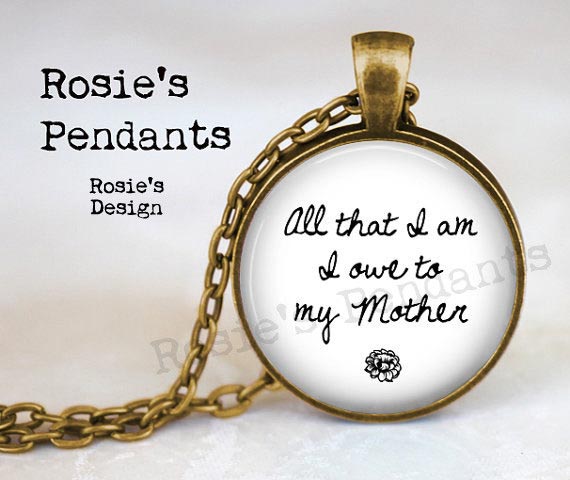 RosiesPendants on Etsy does some killer customizable jewelry for mothers. Like this beautiful pendant on a 24" chain.
Simply contact the seller (Rosie Mills–she's been featured on ABC & Buzzfeed), send her a photo, and you've got a double sided keepsake that will make Mom the proudest one in the world!
Then I saw this customizable Father of The Bride Keyring on her website with your wedding date engraved and the big, fat tears busted down my face…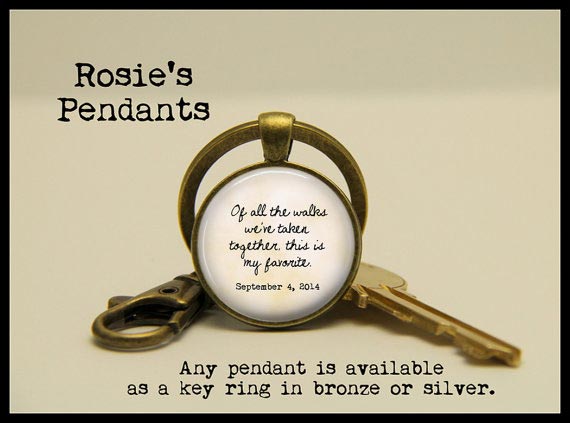 Handmade in bronze or silver, this will be your Dad's favourite gift ever!
Parent Gift Ideas For Religious Parents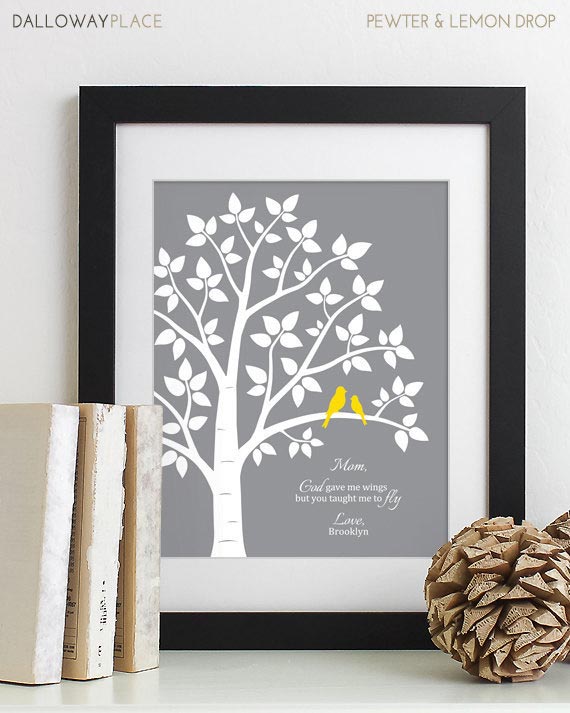 Sometimes a marriage can be steeped in a faith that your parents raised you in. My southern roots would encourage me to gift something similar to my Pop. This personalized pop art from DallowayPlace, will really put a smile on your parents face and ping in their hearts. Just choose your print colors/names, and you're ready to gift something sentimental and religiously sweet.
Parent Gift Ideas For Those That Want To Tug Those Heart Strings Hard
Just like when you were a little girl, Mom and Dad loved your art. So why not make them something straight from your heart. Simply get the image below printed on photo quality paper or as a poster, and whack it in a dollar store frame.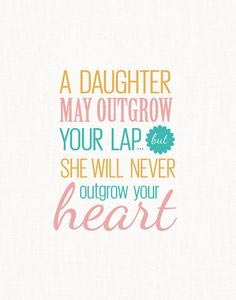 Then use that macaroni necklace or some similar kind of art you made your parents and glue it on the frame. I'm sure you can dig some kind of keepsakes out of the closet, attic or garage. Voila! Your Mom and Dad will know exactly what it is and the tears will fall when you thank them on your big day.