Sponsored Post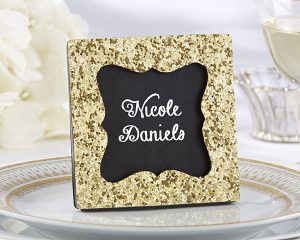 Normally, when I look at wedding favors, I start to feel like I've seen the same ones everywhere. We've discussed before that there isn't really a need to give out gifts with your names and a date written across them – most people don't take them at the end of the night. Do you really want to be left with thirty-three salt and pepper shakers featuring your names?  Not really.
When WedFavors For You asked me to take a look at their site and see if it would be of interest to our readers, I was hesitant because you've already seen a lot of wedding favors! I didn't want to overwhelm anyone with the same-old, same-old choices. But, when I went to check out the site I was actually pleasantly surprised by the lovely options that they have.  Maybe it's because they're a Canadian company and they aren't just trying to stock the same things as every company that is clearly just drop shipping their orders direct from another country. (Oh, bonus for American readers – the dollar is strong right now, so you'll save a lot of extra money ordering from this website until the dollars value drops!)  Whatever the reason, I think they're doing a marvelous job at providing amazing, unique wedding favors that are sure to please every style (and every wallet).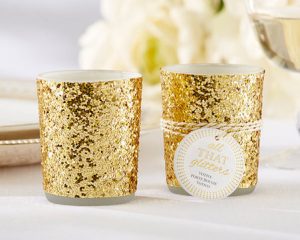 I personally went through the site to find the wedding favors that I would enjoy giving out to my guests and have displayed them here.  You will probably find lots more that are more your style when you visit the WedFavors For You website yourself!
First, I love the Glitter Frame above – I'm a huge fan of anything that sparkles! So, naturally, I also loved the cute votive holders that match. You could cut down on a lot of your reception table centerpiece needs if you alternated the Glitter Frame and the Glitter Votives in front of each seat as place cards.
Second, the header image is something I would just go nuts for!  I'm a champagne girl (or sparkling wine, since it's far more affordable), so these Bubbly Bubbles are too freaking precious (and totally affordable)!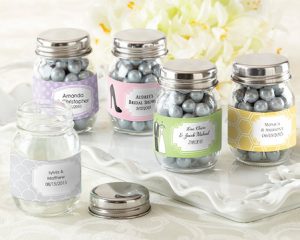 Just over 50 cents each is exactly the right price for a wedding favor on a budget.
If you're having including rustic elements into your wedding style in any way – you will love these adorable Mini Mason Jars! I kind of want some around the house to put spices or crafting bits in, to be honest.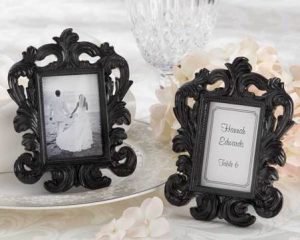 You can fill these with candies in your color, fun notes to your guests, honey, homemade freezer jam (the kind you don't have to boil and seal), you name it.
Lastly, I've got a little love for two things that I can't split up.  I love both of these photo frames, and I'll tell you why.  I love photo frames because they do double duty as place card holder and as wedding favors that go with a photo booth! I'm a huge fan of photo booth favors.  The black baroque frame is stunning because it's just elegant and fun.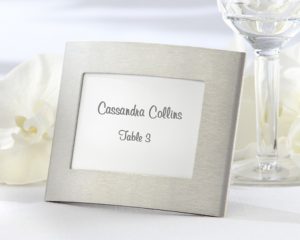 They also come in white (if you click on the picture it takes you to the search results for 'baroque' and you can see both options), which means they fit in with any color scheme!
I couldn't help but love these simple Arc Frames, too.  They're only $0.82 each and they're not only perfect for the photo booth idea along with being place cards – they're really just lovely frames all by themselves.  If you decide not to do a photo booth, these frames will be perfect as the seating cards, but they'll also be elegant additions to anyone's home or office so that they're able to add their own image.
What are your best ideas for wedding favors that you'd enjoy giving or getting?