Drinks are my ultimate specialty when it comes to catering and who doesn't love a good drink bar. From champagne to bloody marys and beer, there's a little something for every kind of wedding theme. Below are some amazing ideas to get your creative juices flowing for your big DIY wedding drink bars.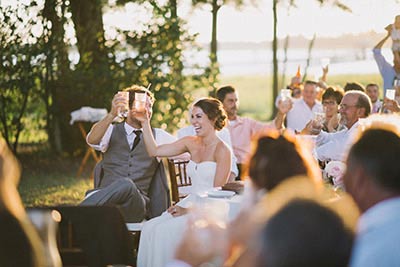 Awesome DIY Drink Ideas
Hot Chocolate & Coffee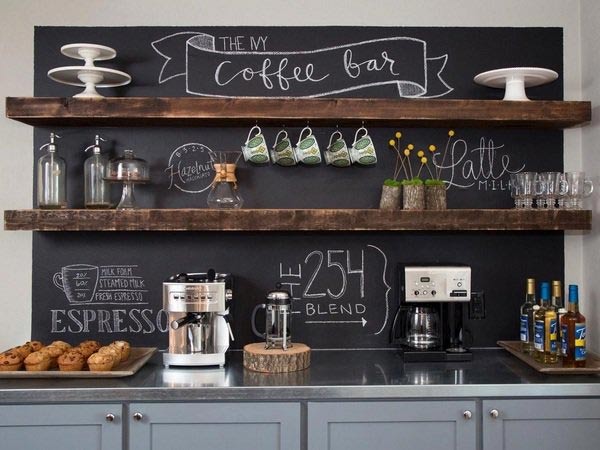 Set up a bar with coffee and hot water. Provide tea bags, as well as white, milk, and dark chocolate varieties of hot chocolate. Put out jars of sweeteners, mocha powder, cinnamon & nutmeg. A carafe of milk, cream or skim milk too. Garnish with peppermint sticks or marshmallows for one very cozy way to warm guests up for a winter wedding wonderland treat.
Champagne Fun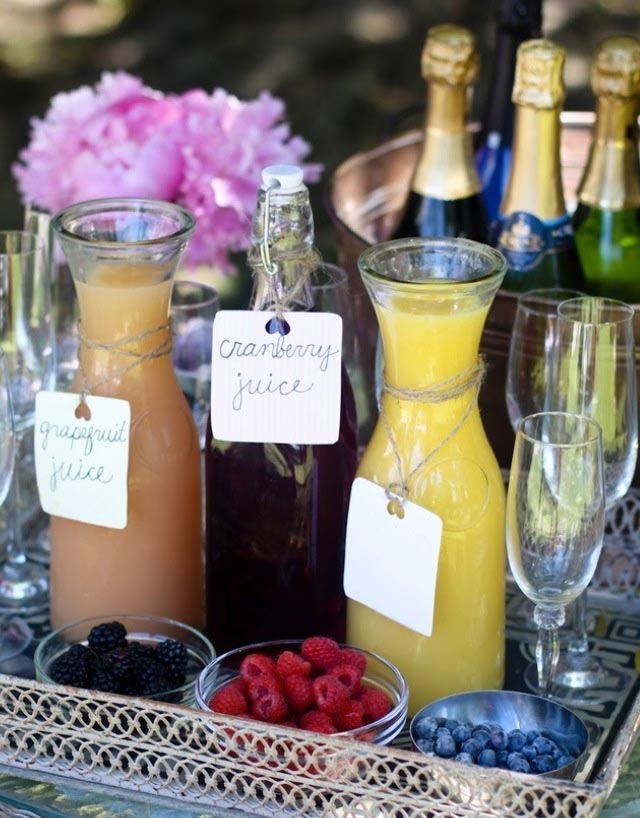 We all love a bit of bubbly, but to get the party started you're gonna need one killer champagne infusion bar. Say cheers with an incredible fruit infused champagne cocktail. For a hot summer day, make fruit infused champagne popsicles. Check out our favourite champagne recipes in DIY a Classy Champagne Wedding Reception!
Bloody Marys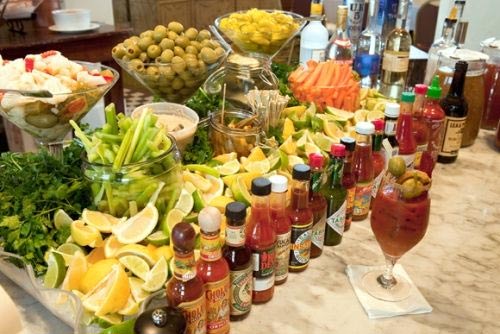 For the ultimate brunch wedding break out the bloody marys! The best part about these drinks is vodka, tomato juice and all the toppings you can think of like: beef jerky, olives, gherkins, dill pickle spears, fried jalapenos, onion rings, pizza, buffalo wings, sliders, bacon wrapped figs–and there is so much more! Check out Build Your Own Bloody Mary Bar for all the bloody good details.
Beer Flights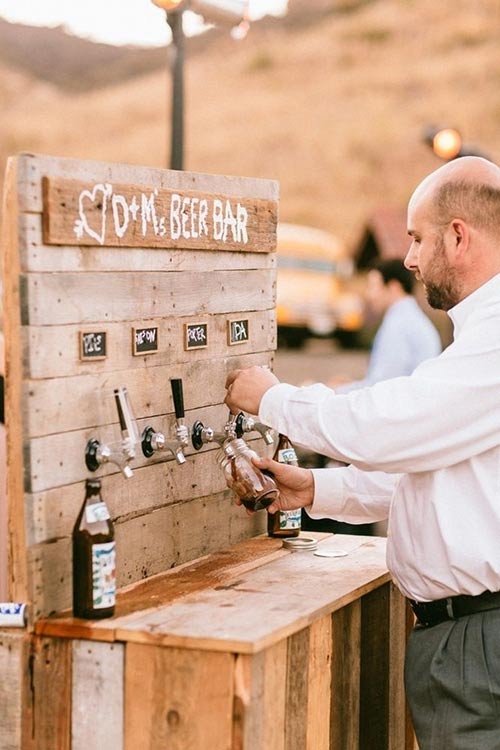 Craft beer is the new revolution spreading around the world and the more local the beer, the better! The best way to score some killer brew is to get to know your local breweries. One option is to use growlers for a small party. Otherwise, buy kegs or pony kegs from a local distributor. Hook them up on taps and provide beer flight paddles with glasses, so guests can taste all the beer their little celebratory heart desires.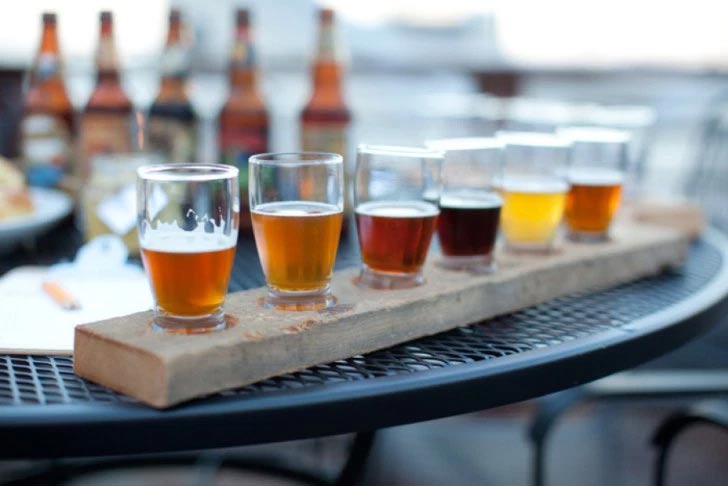 Jug Drink Ideas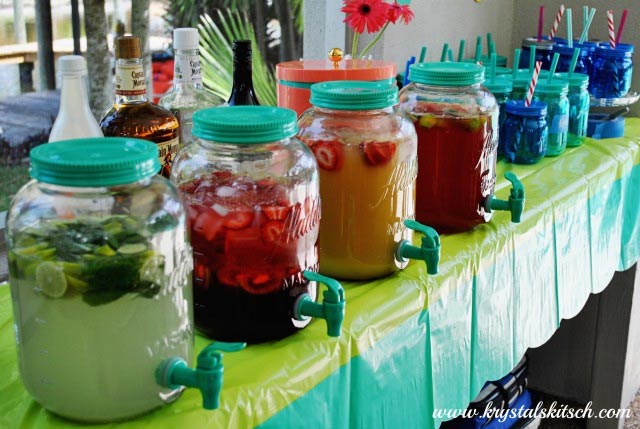 This is a great way to cut your alcohol budget. Just serve up pre-mixed cocktails and drinks in jugs and let guests serve themselves. Be sure to use smaller glasses, as big glasses will lead to guests over pouring and you want the booze to last a while.
Here are some more awesome jug bar drink ideas: