Once you're married, the stress seems to just fade away. But while you're planning a wedding on an itty bitty budget, the cost of everything just seems to get ever more overwhelming. The costs of traditional weddings have reached ridiculous amounts, and here at Wedding for $1000 it is our goal to help you have an awesome wedding at an affordable budget.
So if you're broke AF or your wedding budget just looks too small to handle what you want to do, here are some tips for keeping the spending (and your sanity) in check:
Seriously, be real about your guest list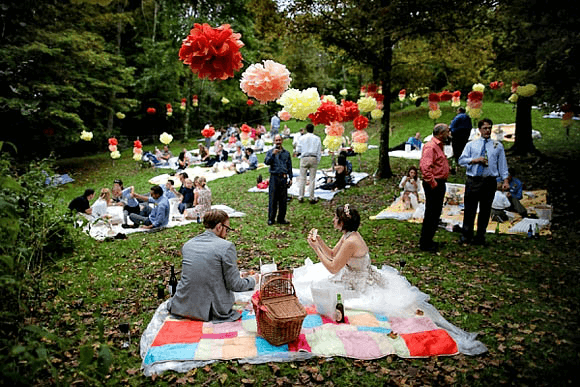 You do not have to invite people just because you "have to". I'm not telling you to cross family or friends off the list. I'm just saying that you don't have to invite work friends unless you hang out with them socially. How about those friends you try to keep in touch with, but they barely reciprocate or that you just haven't really seen except for on Facebook? Cross them off and keep moving.
There's a huge financial difference between having 100 guests and 50 guests, so choose carefully who you'd like to spend your special day with. A smaller, more intimate wedding is a beautiful celebration of your marriage, and it makes it easier to mingle with and enjoy your guests. It's also much more affordable than hosting a large wedding bash.
Start a mood board for your colors and flowers
When it comes to flowers it's important to have an idea of what you want, but not be locked into the specifics. It's great to create an inspiration board for your wedding flowers, that'll be helpful when it comes time to create the vision.
In general, flowers and floral centerpieces can be expensive. It's not always the "wedding markup" either. You need to find and talk to a florist who is comfortable working with your budget and can advise you on what flowers will create your style without breaking your budget. With some careful planning and a lot of creativity, you can have amazing floral décor at a much lower cost than the average wedding – which, by the way, was about $1,860 in 2015 according to the Wedding Market Report.
Don't say 'yes' to the dress just yet
Every bride should feel absolutely in love with her dress. It's important to be savvy with your shopping, though, and if you are, you can totally find a dream dress for less than you'd spend at a big box store!
In addition to scouring designer sample sales, visit vintage and consignment shops. Dresses can be altered to fit your style for a fraction of what a new dress may cost. Sleeves can be cut off, necklines can be changed and accessories can be added.
A customized dress will be totally original, never before seen on any other bride or in any magazine – who doesn't love to feel great and look uniquely beautiful?!
You can also use Rent The Runway for your big day, which will save you tons of money, and you'll still look totally fabulous.
Ease up on the bar options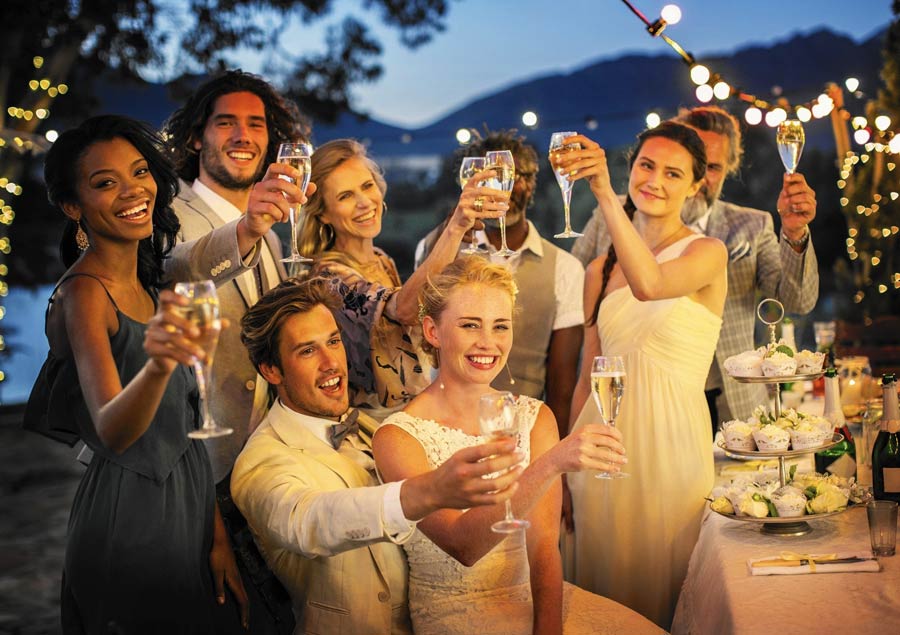 There's no need to go crazy. No one ever said the bar had to be anything and everything for the entire night. If you plan to have a bar, limit the options to a more affordable selection. Let's be honest, every wedding guest loves an open bar. But a selection of beer, wine, prosecco and sangria are an affordable and generous option. You can even do a delicious alcoholic punch!
A collection of fun, creative, mismatched glassware from tag sales and estate sales can be a spectacular touch to add. And if you opt for a brunch or afternoon picnic or lunch celebration, a limited selection is that much better. Don't forget, if it's a small guest list, you don't have too many accessories to buy. You can also keep the glassware for future entertaining.
Have a dessert buffet instead of an enormous wedding cake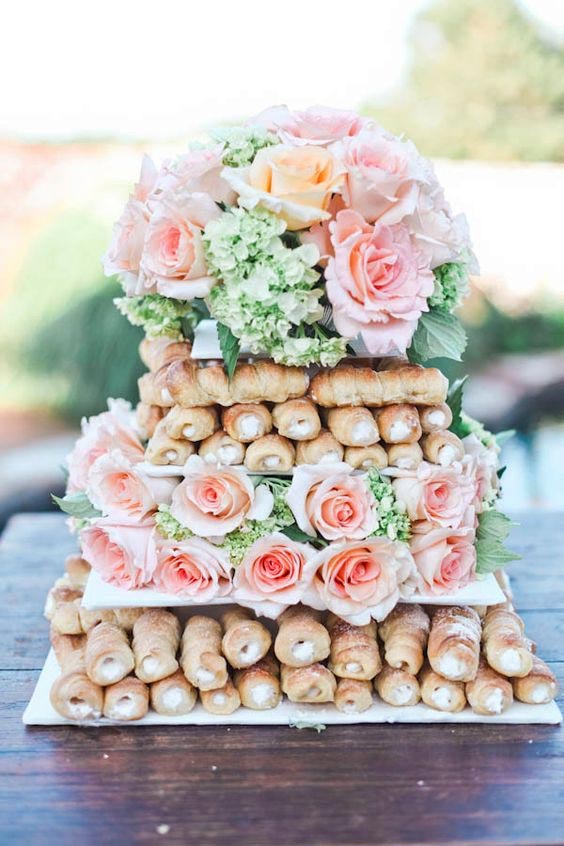 What is the statement made with a huge white wedding cake? "We have money," essentially. It is absolutely beautiful to have a wedding cake, but when it comes down to it, not all of the guests even eat the wedding cake. A dessert table with an assortment of pastries and divine treats may be the perfect way to go.
Create a wedding website
Save on invitations and RSVPs by creating a wedding website or blog. You can post and manage your wedding invitation, registries, RSVPs and any other information you need to share with your guests.
Check out:
While you're at it, don't forget to set up a Universal Registry so that you can link to it from your wedding website:
Be creative with music
For ceremony and cocktail hour music, check out local students who perform for reasonable prices. A cellist, pianist, guitarist or harpist would add a perfect touch without breaking the bank. For the reception, a good playlist and speakers may work, depending on the venue.
If you have any questions about how to save on specific things, don't forget to come join the Budget Wedding Planning Tribe on Facebook – we're all in the same boat!