Some people just don't like cake. I don't know who you people are, but I get not wanting to be a super-traditional couple. Maybe you're gluten free or just want to give guests an alternative to the same old same stuff you've seen done a million times. For you fun, funky, fresh couples we've got some amazing alternatives to that boring old wedding cake. Creative, colorful and just damn delicious check out the sweet alternatives below!
Rice Crispy Treats
Simple, sweet and understated–there's nothing like a good old-fashioned Rice Crispy Treat. This one is for the non-traditional couple who love a bit of rustic romance.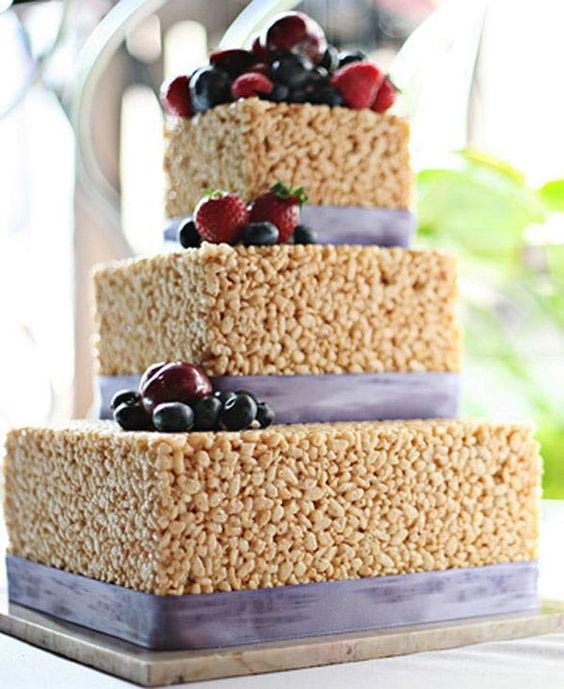 Doughnuts
Glazed, iced, or filled, there is nothing but love in a giant tower of doughnuts. Use your wedding colors as an accent in icing to make this cake alternative a part of your beautiful decor!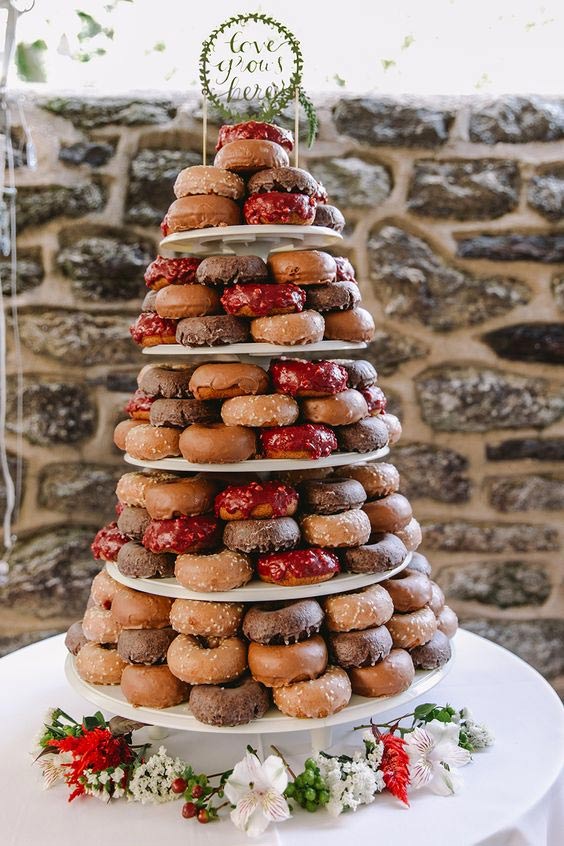 Cannoncini
Get down and dirty with your sweet Italian roots and serve a plethora of Cannoncini or Creme Horns in lieu of a cake. These might look slightly romantic, but they are one sinfully sweet and decadent cake replacement.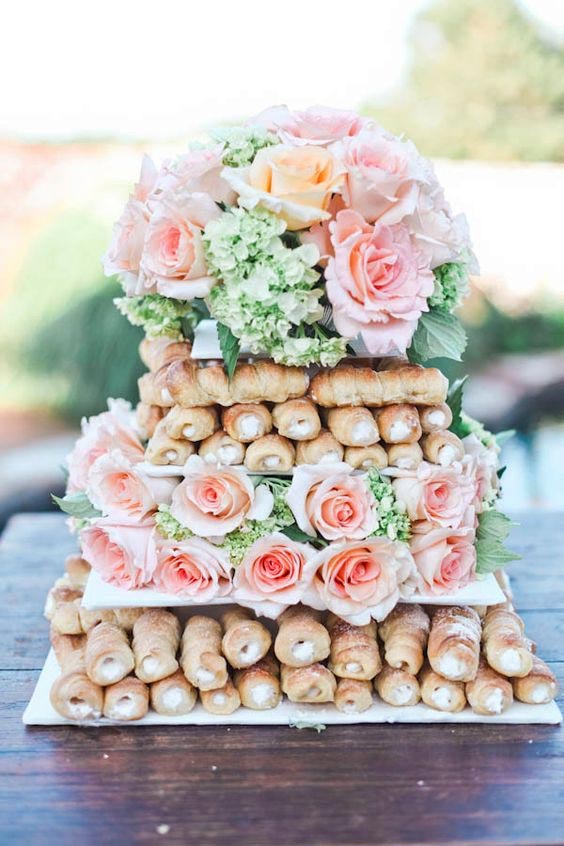 Big-A$$ Cheesecake
This couple killed it with one big-ass wedding cheesecake. Don't be afraid to 'go big or go home' with your wedding cake alternative. Your guests will love you!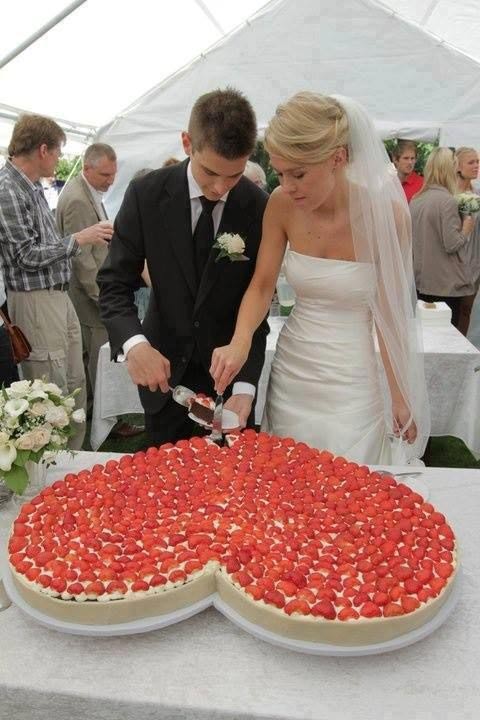 Tower Of Fruit
For the couple who love their champagne, this tower of strawberries is a super-sweet way to get around having a traditional wedding cake. Plus, it's kind of healthy. Kind of…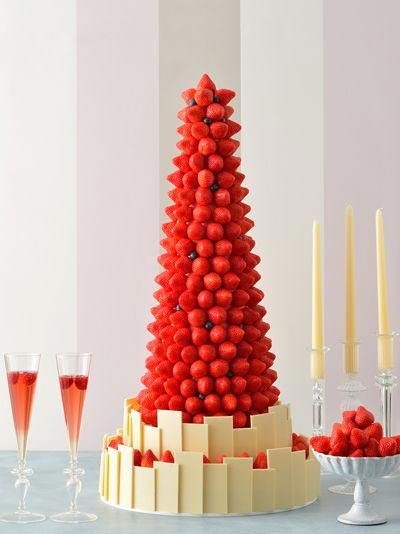 Be Cheesy
Some couples simply don't like sweets. That's okay. For you, there is plenty of delicious cheese to go around. Think wine, cheese, figs, dates–the perfect winter wedding cake alternative!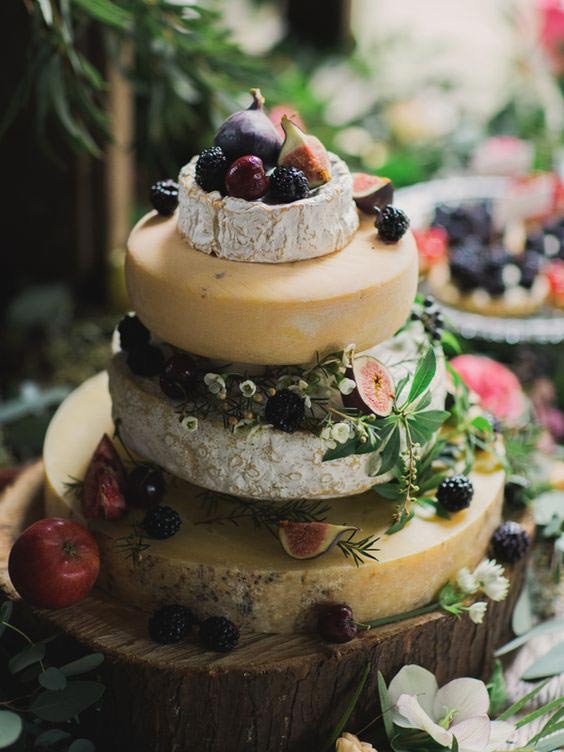 Shaved Ice
For a summer wedding, this cake alternative is a great way to beat the heat. Not to mention the fact that it's gluten-free. Shaved ice is the perfect way to go for the bride who just wants to mix things up a bit!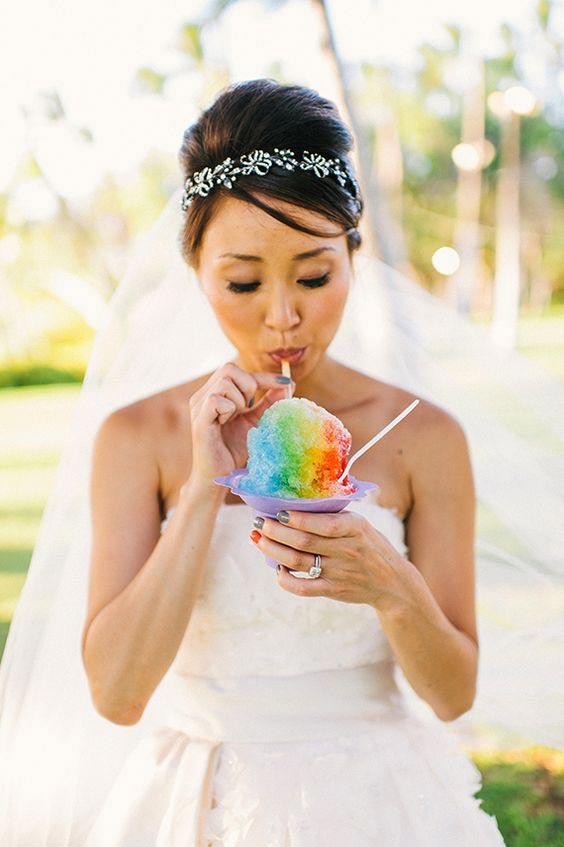 Make-Your-Own Sundae
Throw all your favourite toppings into gorgeous glass fish bowls. Give guests an option of frozen yogurt and ice cream. Maybe vanilla, chocolate, and/or neapolitan–and watch the fun begin.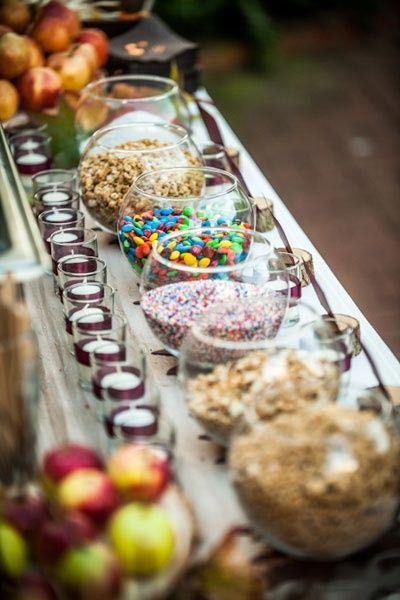 Ice Cream Truck
For the modern couple who want to employ a bit of yesteryear to their outdoor wedding, an ice cream truck gives guests a little bit of an adventure in choosing their dessert.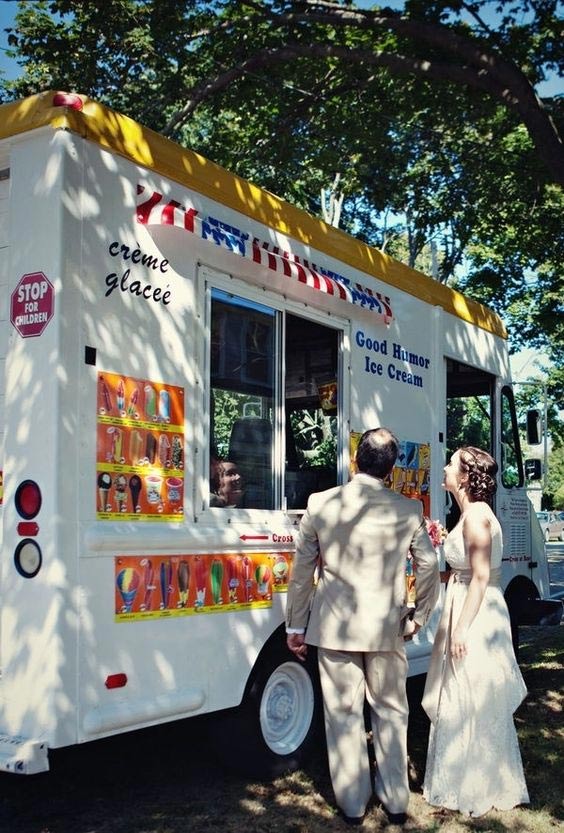 Macarons
Tiers of macarons are one of the most delicious looking cake alternatives–especially if you go for a color palette on your big day. For the bride who can't quite choose one or two colors, this is the most beautiful way to ditch the traditional cake.
 Photos Courtesy of Pinterest