Article by Brittany McComas
Wedding cake toppers. Who knew they could actually cost more than the DJ? What pains me the most is that people actually spend $200 and up on something that goes on top of a cake.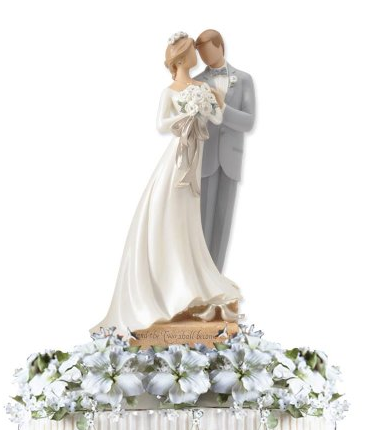 Something that gets taken off not very long afterward, and that which most people don't really even look at for more than two seconds. Unlike the cake serving utensils, you can't even use it again. You may think "well, it's not like most people use the cake servers", but you'd be wrong because that's how we roll in the South. Anywho, enough about traditions. Below are some great toppers that won't break the bank and places to look for your perfect cake topper if you don't quite fancy the ones we picked out.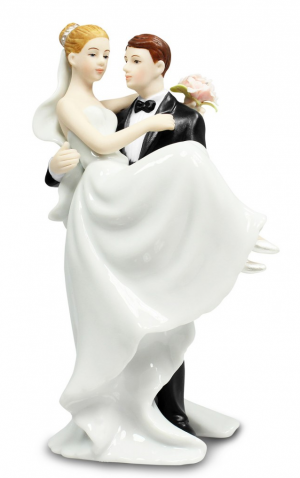 Traditional Cake Topper
If you'd like something a little more along the lines of traditional, then look no further. While most of these run around $50 and above when you choose your own hair color, you can either buy second hand or online at discount retailers like Amazon and get something just as sweet. This Enesco Legacy of Love Wedding Cake Topper normally goes for more than $35 in a Christian Book Store. Amazon currently has it listed for $25.21.
Couples on Cakes offers this sweet Traditional Groom Holding The Bride Cake Topper for $17.98 giving you more than a $10 discount:
Modern Love Cake Topper
While this guy normally goes for $100 in Nordstrom or Macy's, I found it sweetly discounted on Amazon for $60: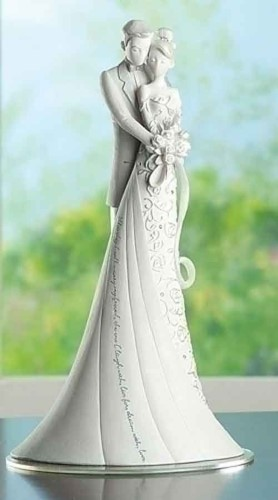 I know, you're probably thinking 'Um, lady, I'm on a budget, and I'm not sure you know what budget means to ME' and I hear ya, so  I also found some sweet alternatives!
The Embrace Cake Topper, $25.96 (at last check) on Amazon has a similar, all white modern look for half the price!
Floral Cake Topper
A sweet way to top your cake with flowers on a budget is to go for toppers that are gently used.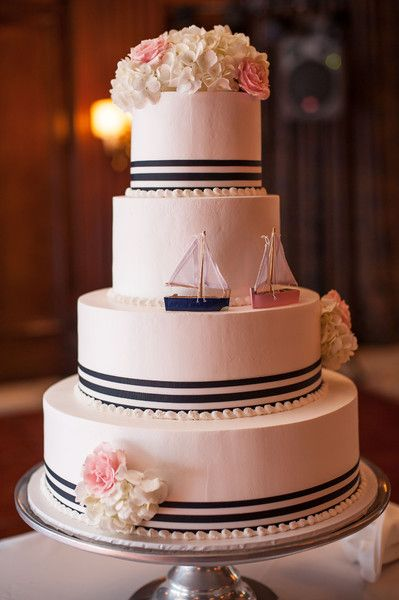 Wedding Recycle Stores like Ruffled have some super-sweet arrangements for less than the original price that look like they've never been used. This rose and hydrangea silk floral topper goes for a whopping $15.
Best Day Ever
This will so be the best day ever when you score this monogrammed cake topper that normally goes for around $45. This one is just $12.56 on Etsy. Yeah! Handmade, this sweet topper ships worldwide. You can also choose from a plethora of colors to color match your cake.
True Love
While you can buy this sweet True Love Scrabble Cake Topper for $16.50 on Tradesy, why not make it yourself for less than half the price. Just buy some tiles on Amazon.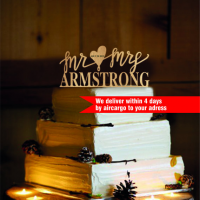 Or fish your old board game out of your grandma's attic for something borrowed!
Custom Cake Topper

This sweet little creation from Cake Topper House was also listed by another vendor for $49. At $14.00 and a 4-day delivery guarantee, who can resist this sweet monogram?