Perfect bridal beauty pins are all over Pinterest and you can't throw a stick without hitting a beautiful pretend bride in a pictorial of the perfect wedding. Barf. I mean, I understand that vendors want to show off their style and demonstrate what they're capable of. That's cool. I love looking at beautiful weddings as much as the next girl (well, I run a wedding website so let's be honest I probably love it more!).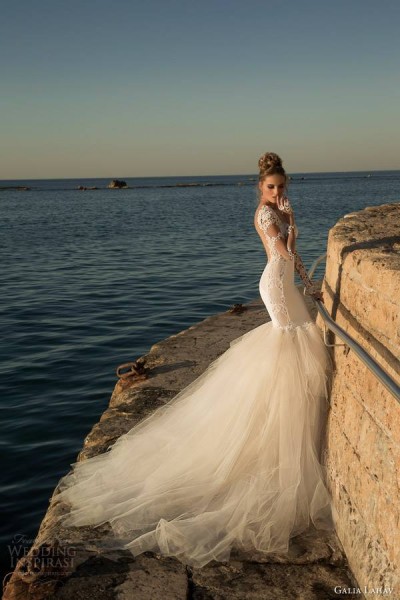 But what I hate seeing is people who hashtag these perfectly manicured brides standing, inexplicably, on a chicken coop that has been bedecked in fairy lights and expensive flowers that are only in season about one and a half days per year: "#perfection #weddinggoals #beautygoals #mywedding #futurewedding". It's not possible that you're going to look like that on your wedding day. First of all, we're on a budget here! Second, you aren't paid to look pretty like the models in these photo shoots. It's super hard to go through a beauty regimen stricter than most boot camps when you also have a job (or two), school (or grad school) or any number of other real-life issues that might prevent you from spending your days drinking Evian, staying out of the sun and being really, really hungry. image source is a model photo shoot, fyi
So let's get real, and talk about the products that can help perfect your wedding day beauty long before the day arrives.  I can personally vouch for these products because I am desperately trying to find the product that will erase the years of sun damage I got when I parked myself on a lounge chair with a bottle of baby oil in high school.  I have spent THOUSANDS over the last decade looking for the cocktail of products (not including injections or surgery) that will make me feel like I have 20-year-old skin again. These are the best of the best.
"The ultimate in skin rehab, Caudalie Instant Detox Mask draws out impurities and flushes clogged pores to revitalize a tired, lackluster complexion." I don't know about the ultimate in skin rehab, but I know that my skin felt immediately fresher after wearing this mask for ten minutes and rinsing it off. It dries to a crackly clay texture and is a soft pink. It smells nice and the bottle lasts for quite a while. Following this mask with the Paula's Choice Retinol stuff makes for a blissful afternoon where I feel positively glowing at the end of it!
Following a detoxifying mask like the Caudalie Instant Detox Mask or even an at-home DIY mask (recipes that I have not tried but look good are here) with Paula's Choice RESIST Intensive Wrinkle-Repair Retinol Serum (golly, that's a mouthful) packs a double whammy.  It's ironing out your face and reducing dark spots after you've cleaned all the ickies out of your pores. It doesn't get much better.  I highly recommend this one before bed, for the sheer luxury of it!
Right before you go to bed, and after the Paula's Choice Resistalalalalalala schmear, put this StriVectin-AR™ Advanced Retinol Night Treatment on all over your face and neck (I swear I'm going to write a whole column on how we need to take care of our necks) as your overnight cream. I also have the eye cream because I don't think you realize how obsessed I am. Why do you think this site has ads? I'm hoping it will eventually pay server costs and buy me more face cream, duh. Don't laugh, just click!
So these last two products are the two that I swap out every few months. Both of them come in about 1-ounce packages, so that's about three months of product with normal use. I love philosophy® time in a bottle because it does what it says. It absolutely does work to reduce the look of fine lines and wrinkles.  I started buying this when the Hubs asked me not to use Botox because he didn't want me to inject things in my face.  Settle down, I wasn't going to do the injecting myself. But since he requested that I not freeze my face, I had to find something that didn't let all my expressions wrinkle up my face. And here we are.
I ended up buying this product because the (no longer available) Vanity Affair box on Birchbox came with a really good size sample. I loved the lemony scent and couldn't believe how bright and healthy my skin looked after just one application.  I swore this was a face-lift in a bottle, and was all set to buy it…and then I saw the price.  I know.  It's just as expensive as the StriVectin, but I honestly would pick Sunday Riley Good Genes Treatment again before I picked StriVectin.  It's what I put on first thing in the morning right after I wash my face.  I follow that with my normal moisturizer and then my makeup. It's literally the perfect start to the day!
I hope this information from my personal experiences can help you pick a product or two to start before your wedding.  I was only using time in a bottle before my wedding, and I would go back and do it all over again with a couple extra helpers in there because my skin now is much better!  Here's a video I am terrified to share with the world – I have no make up on! None! Agghh!