If you're planning a wedding, you want the day to be perfect. You might already have a coffee table full of bridal mags, or you could be putting your style scrapbook together already. Coordinating the design of a wedding is often a huge challenge because there are so many individual components to consider. The dress, the flowers, the centrepieces and the decor are just some of them. You'll probably to source each of these items from different places.
If it's not your wedding, then offering your services as a planner could be the perfect gift for the newlyweds. To style a wedding you might want to consider choosing a colour palette. While the bride may be wearing a white dress, there will be plenty of colours everywhere else on the big day. You might choose one or two pastel shades, or opt for something bold and bright. Once you have your colour wheel in place, you can start to design the wedding invitations. These will be the first taste of your style the guests will get. Treat them like a teaser for what's to come at the wedding.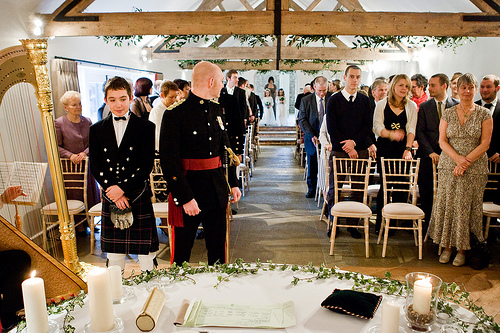 Picking out a beautiful design is easier online. You can source your wedding invites by Paper Themes online so you can see exactly what you'll be getting. Pick a style that you wish to follow through the entire wedding design. It might be classic and romantic, or modern and chic. Some of the patterns may inspire you in your design for the guest book, favours, or even the hairstyle you'll choose.
There are plenty of other places to draw inspiration too. Catwalk fashion is a great place to start. Look to the texture and structure of fashion to help you design the reception decor. Colour and shape are important here for place settings, seat covers, centrepieces, and decorations. You may now be starting to draw elements of the wedding together. It's time to choose the bridal fashion.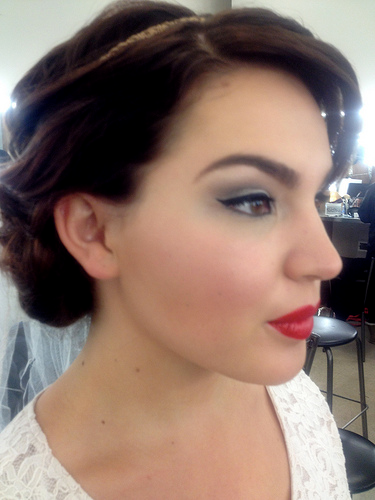 There are so many beautiful bridal gowns available off the peg. But if you have a chance to design your own dress, then what better outfit to get creative with than your wedding dress! There are plenty of options. You can layer the design from the bodice out, and you can texture each of the different parts including the sleeves, train, or hemlines.
Footwear and hairpieces to accompany the dress are important too. While the shoes may not be seen, they will probably appear in the wedding photos so it's important to get them right. Makeup should also be tested early to create the right look. You might be coordinating the style of the entire bridal party. This is a big day and everyone needs to look perfect for the camera.
Cake designs and bouquet designs are often left to those making them. If you have some skill here, this could be another task to add to your list. Or your styling may influence who you hire for the job. Again, the architecture of the cake and bouquet will be influenced by your design choices so far. And your colours should run through the entire wedding scheme. Enjoy the big day!