Many brides dream of a glamorous wedding but not every bride has the budget.  Instead of forgoing that dream altogether, here are some places where you can save money, and I bet your guests won't even notice.
Cake Accessories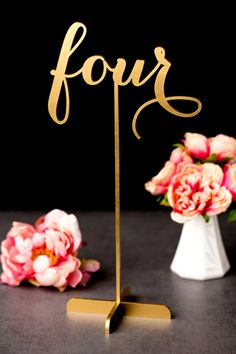 My friend had a beautiful cake cutting and serving set for her wedding last year.  I asked her where that gorgeous knife and slice set ended up, and she couldn't even remember. When we looked at photos, the set was always being held by someone, and hands covered most of the engraving, and intricate details were not even visible. Instead of spending close to $100 on a set, why not save money and purchase an economical stainless steel pair and add your ribbon to match the wedding theme? Simply remove the ribbon after the wedding and use it in your kitchen.  Or, for great photos, pick out a set with acrylic crystal handles instead of the real thing for (literally) 10% of the cost.
Table Cloths and Table Runners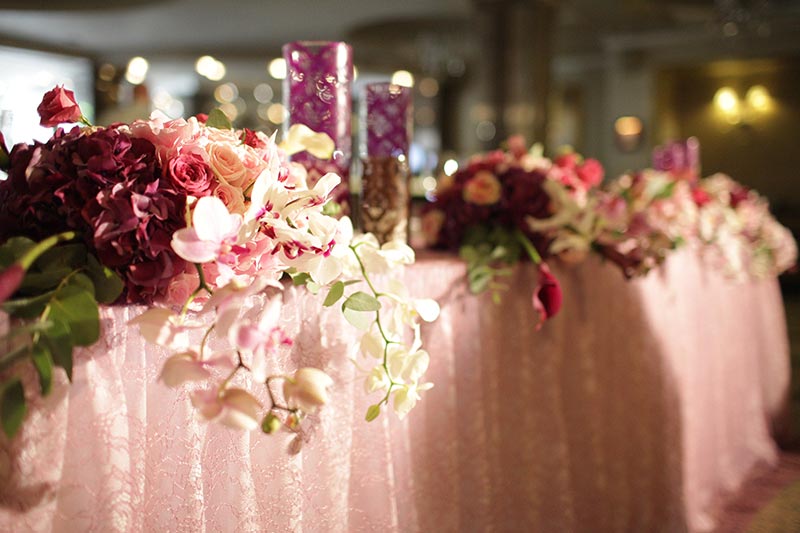 Sure, in an ideal world, weighted, heavy cotton linen, or dare I say, a ruffled silk table cloth would look fabulous at your wedding.  But would a poly-blend be very different when it comes to your guests' enjoyment, or how it will look in pictures? No.  In fact, the overall look is the same, and I can't imagine your guests touching and feeling their table cloth to discuss whether it is made of 100% cotton or a poly-blend.  Looking at the math, there is a substantial cost saving here:  Fancy table cloth rental starts at $45.00, plus another $35.00 for the runner.  Poly-blended utility linens (which many hotels are now using) can be rented for as low as $8.00, plus $6.00 for the runner. If you have 20 tables to cover, you've just saved $1320!  ($1600 for the fancy versions vs. $280 for the utility versions)
Save Money with Generic Vodka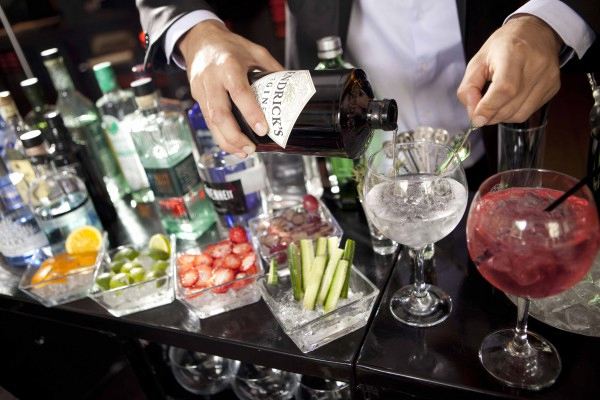 If you have an open bar, costs can easily skyrocket. While you may not want to serve cheaper alcohol, fearing that your liquor connoisseur of an uncle will "figure it out," vodka is essentially tasteless and many will order it as a quick shot or mixed in a highball or cocktail where the smoothness of the vodka is usually masked.  Liquor prices vary from location to location, but for comparison's sake, a 25 oz. bottle of Grey Goose costs $45.00 while the same sized bottle of the generic stuff is only $30.00.  So swap the good stuff with the generic brand for almost half the cost, and party knowing the many rounds of shots aren't costing an arm and a leg. You can also consider telling the bar staff not to serve shots, instead serving only mixed drinks and cocktails (a move that will also hopefully prevent someone from getting drunk too fast).
Flower Girl Basket and Ring Bearer Pillow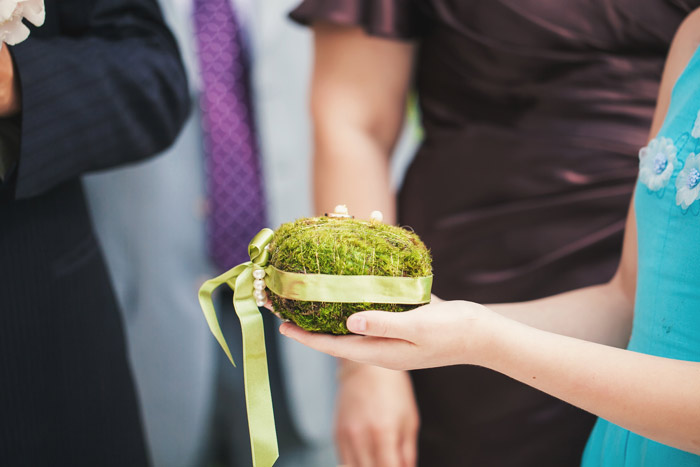 When the flower girl and ring bearer come down the aisle, it's hard to pay attention to the details of the basket or pillow they're holding, in comparison to the natural ability of cute children to garner oohs and ahhs from the attendees.  So forgo the lavishly made basket or the fancy ring pillow decorated with Swarovski crystals that can go for $50.00 to $75.00.  Chances are, you'll be the only one to see those items up close anyway.  There are many cute wedding pillows and baskets available at party supply stores or even dollar stores that can do the job perfectly without the hefty price tags involved.
Veil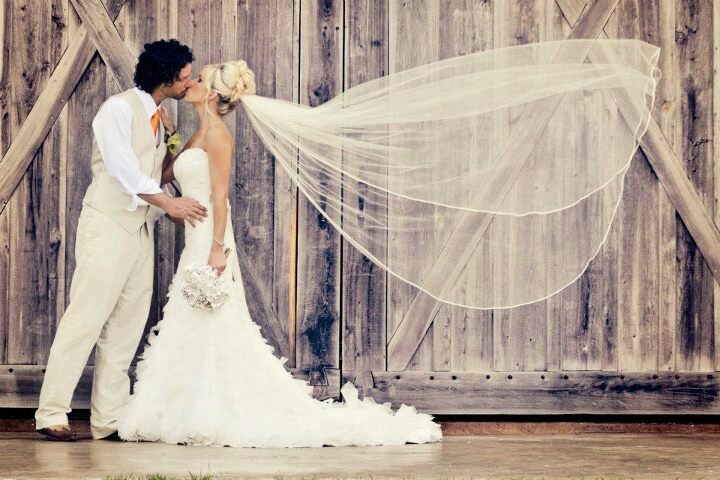 Simply put, veils are pieces of fine fabric attached to a comb, with an optional ribbon trim.  Bridal salons are charging an average of a couple of hundred dollars for a medium veil.  If you can sew it yourself, or pay someone else to do it, the cost of fabric, ribbon, crystals and a comb is just 20.00 to $40.00 (depending on how many crystals and the quality of crystals) in comparison to buying it premade.