His & Hers Cocktail Hour
One way to skip the open bar tradition that may bankrupt you is to gift your friends a little love with his and hers cocktails. With how well my friends can put back the booze I'd have to win the Powerball to host an open bar, so my 'go to' for a sweet reception is this classy little trick.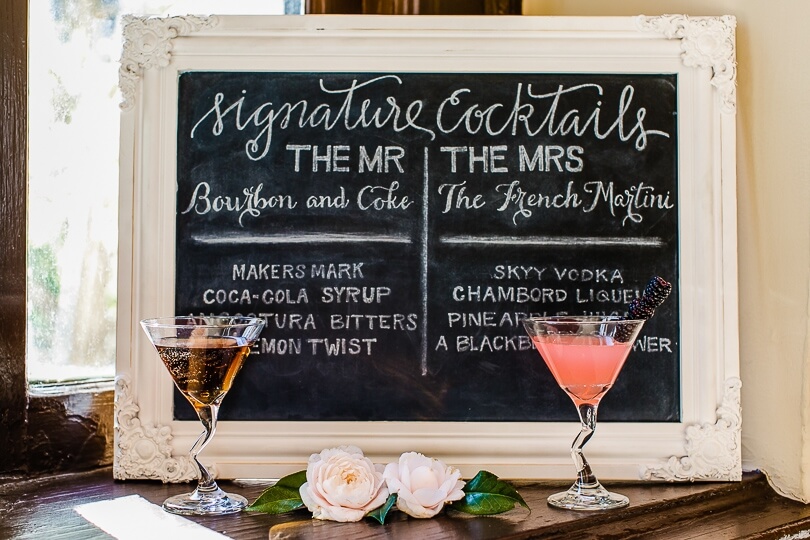 image from southernbrideandgroom.com
How To Craft Your Own Signature Cocktails
Think about what kind of drink you really Don't think about what you think your guests might enjoy. This is all about you!
Check out recipe variations of your favourite drinks. For instance, if you like gin and tonic–try it with cucumber, a lime and a splash of elderflower cordial. Fancy Bourbon? Go with the cocktail above and add honey and sage-infused simple syrup
As a wedding gift ask one of your bartender friends to create a killer cocktail in your honor. Go to their bar or house, and sample some drinks. Remember to give them a good tip or chip in on the booze.
Need some inspiration? Check out all of the wicked, sassy, sinful cocktails and mixed drinks in our bar and catering archives.
Toss The Expensive Champers Out The Window
I went on a little taste exploration this holiday season, and to be honest on the best things you can serve if you really want that classy champagne hour Barefoot Bubbly Extra Dry – buying on Amazon saves you 20% if you buy six or more bottles. Served with my canapes gone posh, and you've got one killer cocktail reception that won't break the bank.

Another drink is making a comeback, and I never thought I'd say this but rosé wine is killing it this year. Forget the Zinfandel and try a Provence Rosé. This delicious fruity wine from Provence is hailed as the 'little black dress' of pink vino. Perfect for an outdoor wedding, this wine pairs with everything from red meats to fish, savory salads and sweet treats. The notes on this wine bring out hints of strawberry and fresh-cut watermelon.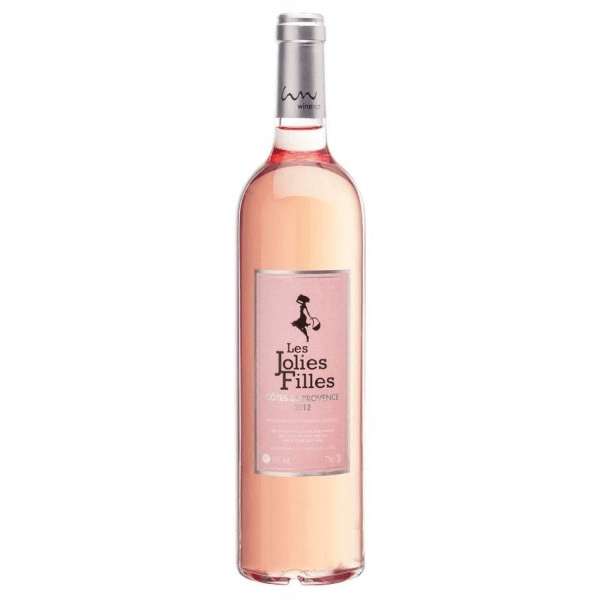 Make Service Count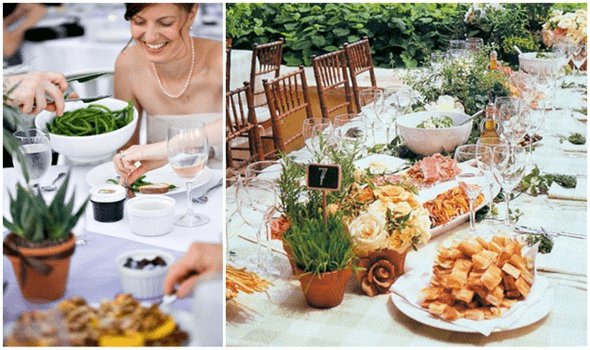 Gueridon service is making a sweet comeback this year. Servers seriously drive by the dinner table with carts filled with every ingredient possible for customizable appetizers and desserts. Think heirloom tomato salads, antipasto salads, caesar salad, pasta and pâtés as starters–don't forget the crostini or fresh baked bread with dipping oils. For dessert, go with gelato and all the toppings you can imagine, soft serve or old-fashioned ice cream sundaes, or build your own death by chocolate with cookies, brownies, and doughnuts. To do this on the cheap, simply hire someone for an hour of service and have a family style dinner. photo credit