According to World Renowned Celebrity Hairstylist Adir Abergel, "This is the year of bold haircuts…models with bangs dominated Spring 2016 runway shows like Saint Laurent and Alexander Wang." Being a girl who has rocked both long and short hairstyles it got me thinking, "What do you do with your hair for a wedding when it's super-short? How to dress up your chic short do!?"
That's why when it comes to rocking your super chic, short hairdo we've got some hot wedding style tips for you.
How To Get Lady-Like Chic Short Wedding Hair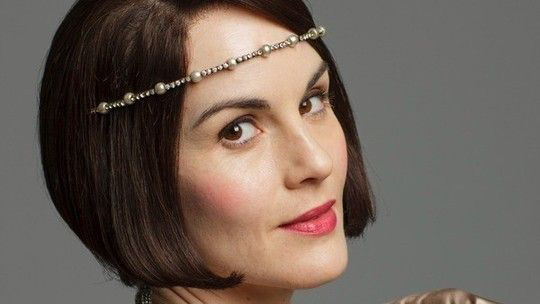 Take a cue from the super-chic 1920's style bob of Lady Mary from Downton Abbey for your wedding look. "A vintage-inspired, cheekbone-length bob reminiscent of the classic '20s woman like Coco Chanel and Louise Brooks is going to be big in 2016." At least that's what Adir Abergel predicts, and I couldn't agree more. I've been eyeing up the cut myself, which inspired me to show you how to rock these daring hairdos.
Toss the tiara and drape your hair in leafed jewels. Gold leaf hair wraps and jeweled headbands are the way to go when it comes rocking those 2016 hair accessories. Add a thin veil and you'll be walking down the aisle like royalty.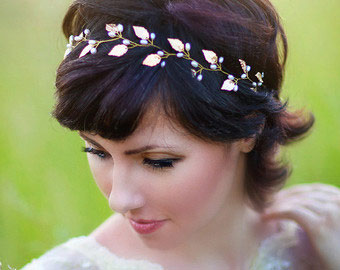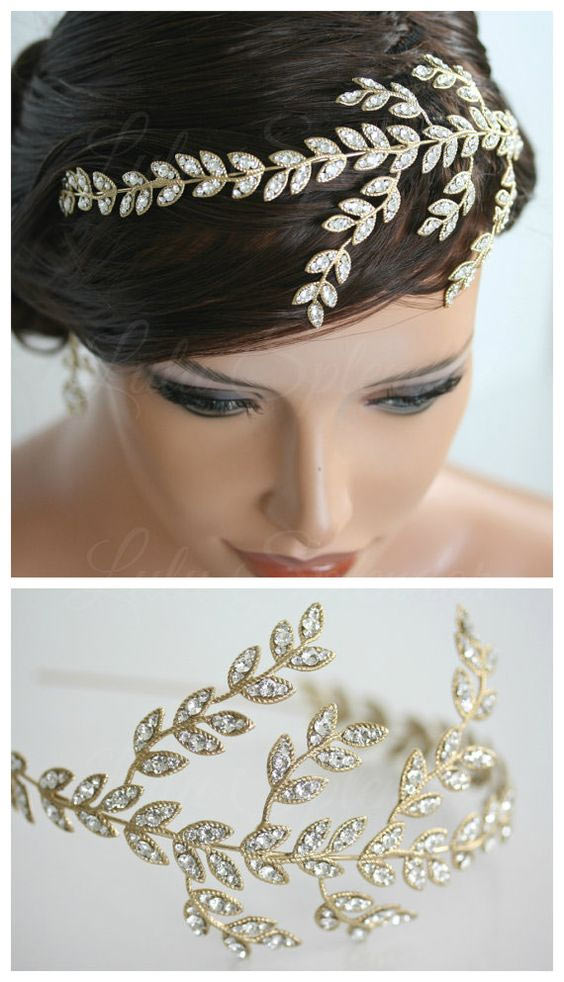 For a more classic 1920's style bridal look, wrap your hair with a jeweled or crystal embossed hair wrap. Whether you want to wrap your full forehead or incorporate your fringe–both of these looks are super trendy for 2016 brides!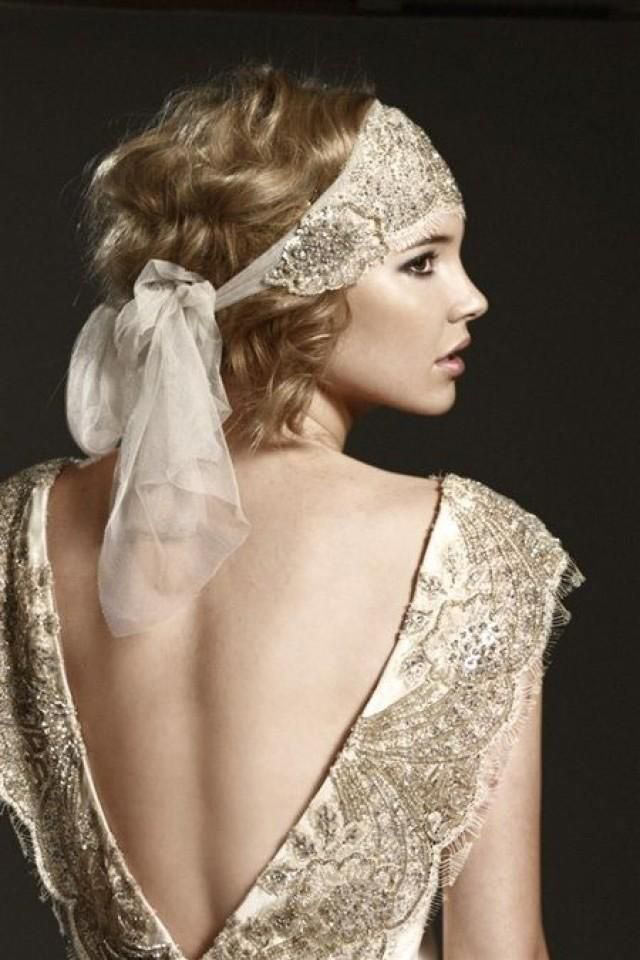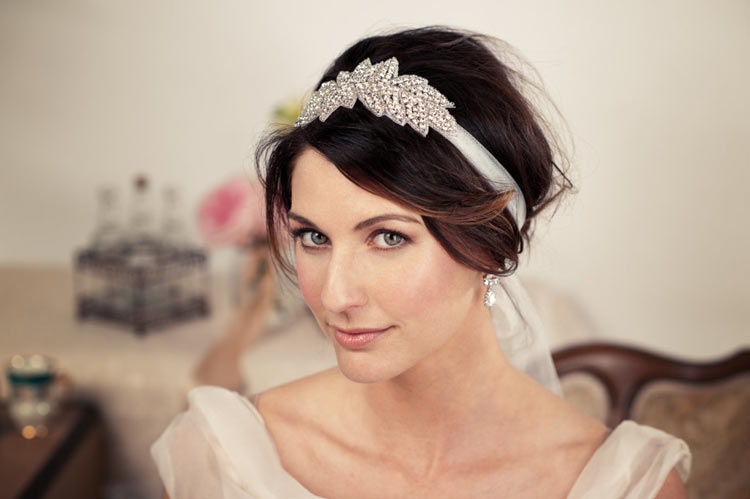 Get Romantic With Your Short Wedding Hair Style
Go ultra-romantic with beachy waves and accent your short do with a super sweet headband of delicate flowers. This look is also perfect for the girl with ultra short fringe or a pixie cut.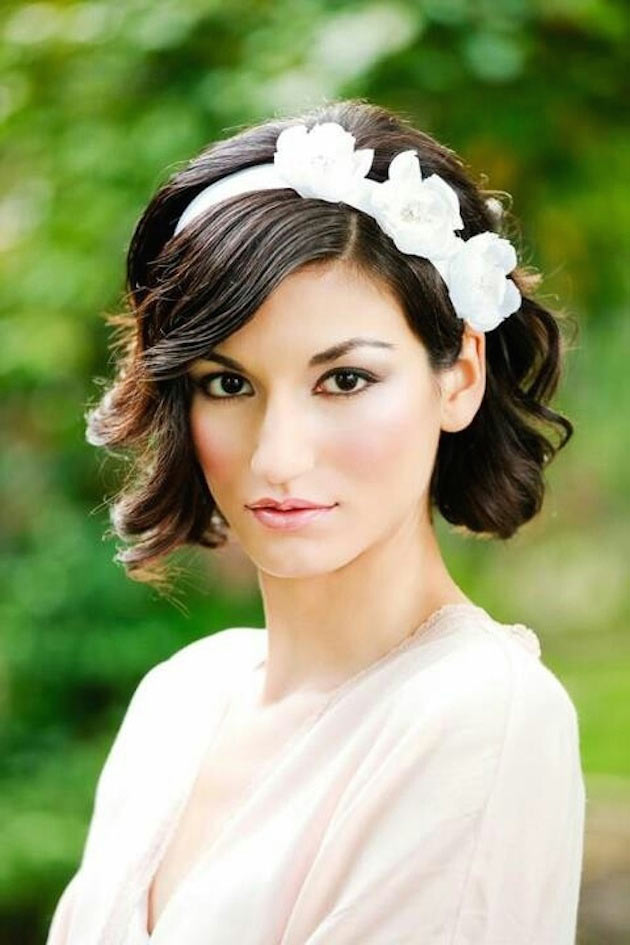 Big soft curls also set the scene for a romantic look on brides with short hair, especially if you accent with big flowers and a gorgeous veil tucked just behind them.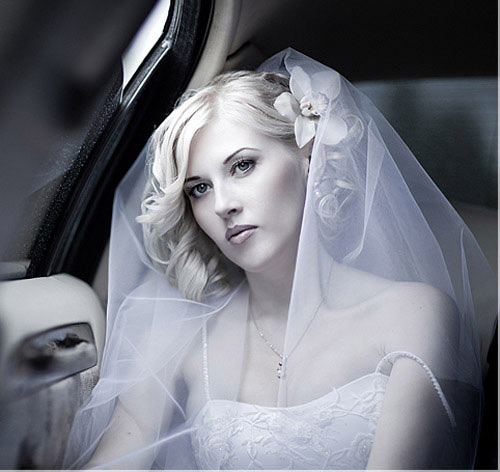 How To Go Modern Chic With Short Wedding Hair Styles
When it comes to wearing your short hair in a more modern light, try a teased-up, wavy sweep back. Accent your style with a satin wrapped tiara! Nothing gets more chic than this beautiful wedding look.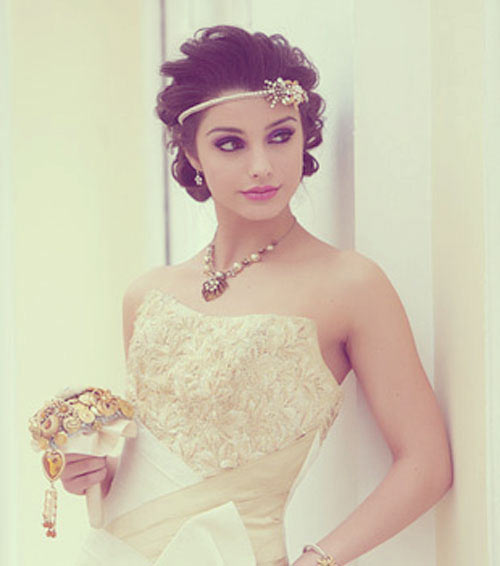 For the modern bride who wants to incorporate elements of yesteryear, simply wrap some bedhead style waves in sparkling crystals. Finish with a shine spray to add even more sparkle to your wedding hair.