We all love a vintage-themed wedding – there's something so charming and elegant about embracing a by-gone era and getting seriously glammed up. So if you've already worked out the dress, the suit and the colour scheme, it's time to get your entertainment sorted. Here are our top five UK bands for a spectacular vintage wedding.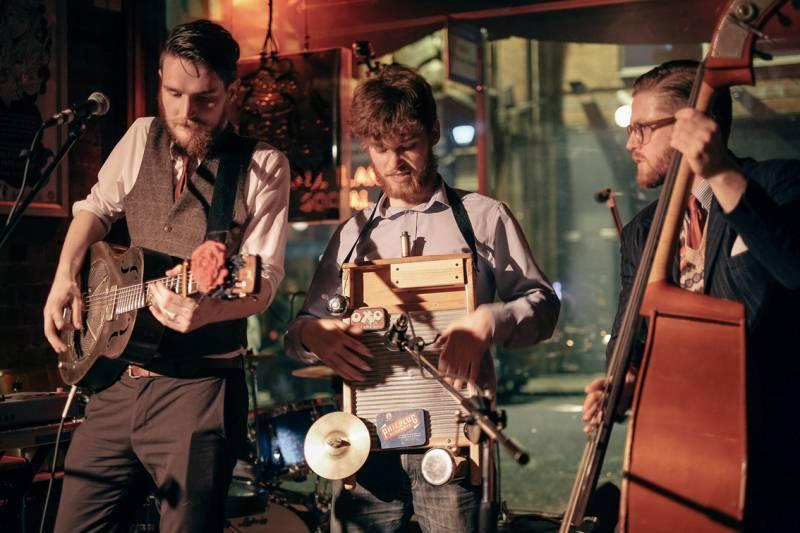 Leeds City Stompers
If you're after vintage style and floor-filling energy, be sure to check out Leeds City Stompers, and 1920s-1950s trio covering Blues, Jazz, Ragtime, Rock & Roll, Swing and Boogie. With a wide repertoire of instruments including guitar, double bass, drums, washboard, metal resonator guitars and vocals, they'll have your guests on their feet, whether it's an acoustic set or a full-PA and light show.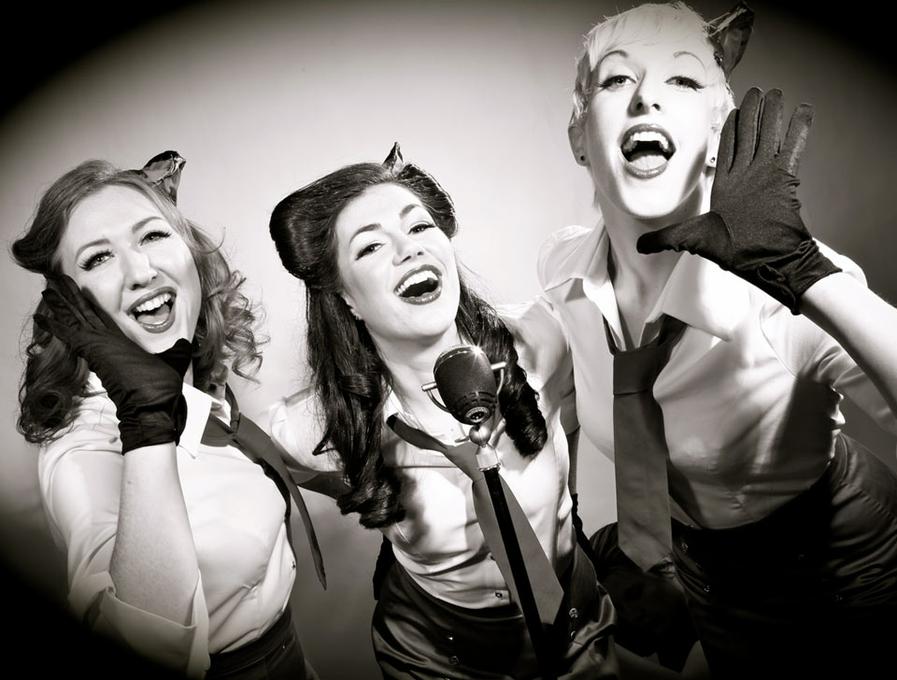 The Harmonettes
This sensational female vocal harmony trio bring the beautiful style of the legendary Andrews Sisters to vintage events across the UK. Packing their sets with hits from the 1940s and 1950s, as well as a selection of modern hits performed with a vintage twist, and a wardrobe to match, The Harmonettes are sure to dazzle at your vintage wedding.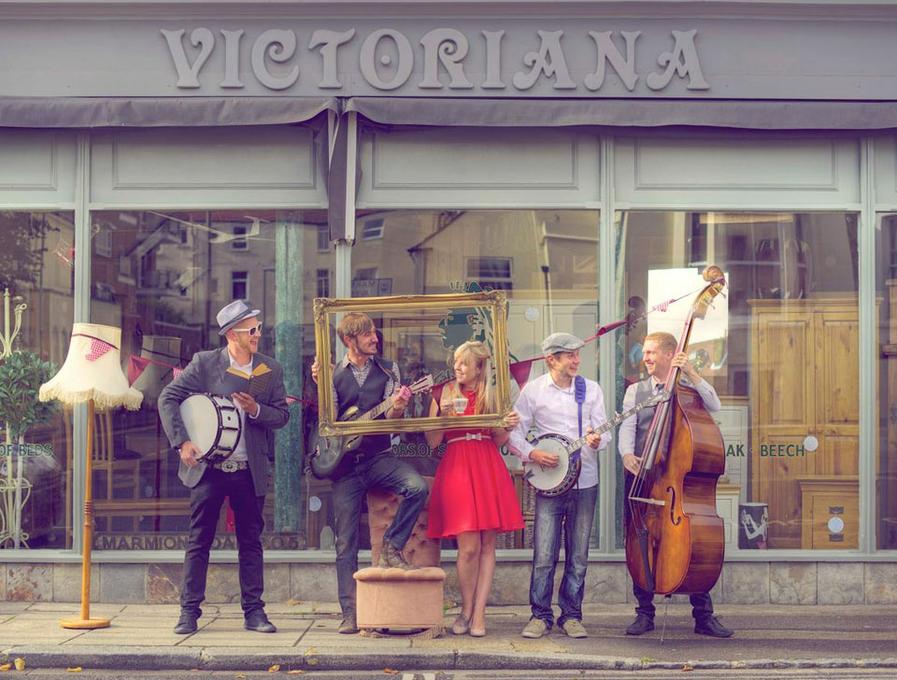 Victoriana
One of the UK's leading vintage style wedding bands, Victoriana are a fantastic 5-piece, offering unique performances of classic and modern covers, in a vintage style. With male and female vocals, drums, upright bass, banjo, and an extensive repertoire of popular hits, Victoriana will have your guests up and dancing all night long.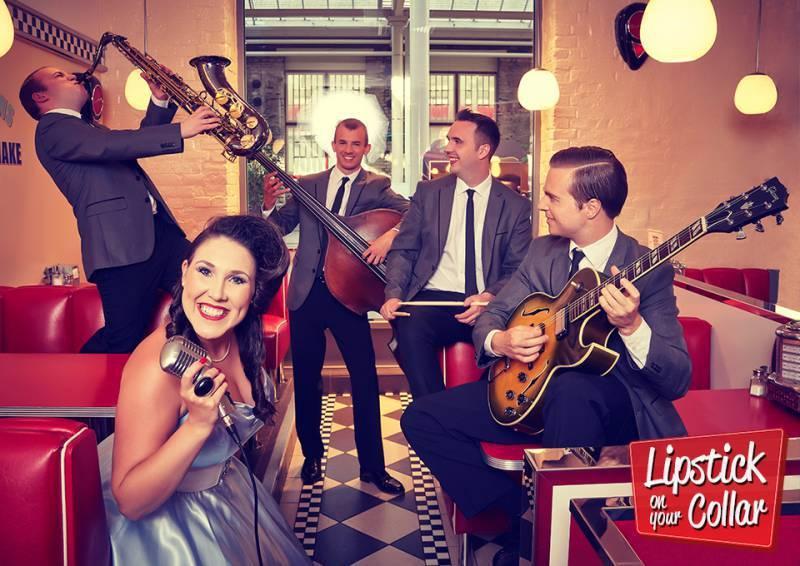 Lipstick on your Collar
If you're looking for a fresh take on the sounds of the '50s and '60s, take a look at Lipstick on your Collar. This fresh-sounding showband come with authentic costumes, great vocals and harmonies, and even an optional horn section, to really fill your venue with funky sounds. The five-piece comprise guitar, bass, keys, drums and vocals, as standard, combined with a real passion for music of the Golden Era – they're sure to leave your guests with tired dancing feet by the end of the night.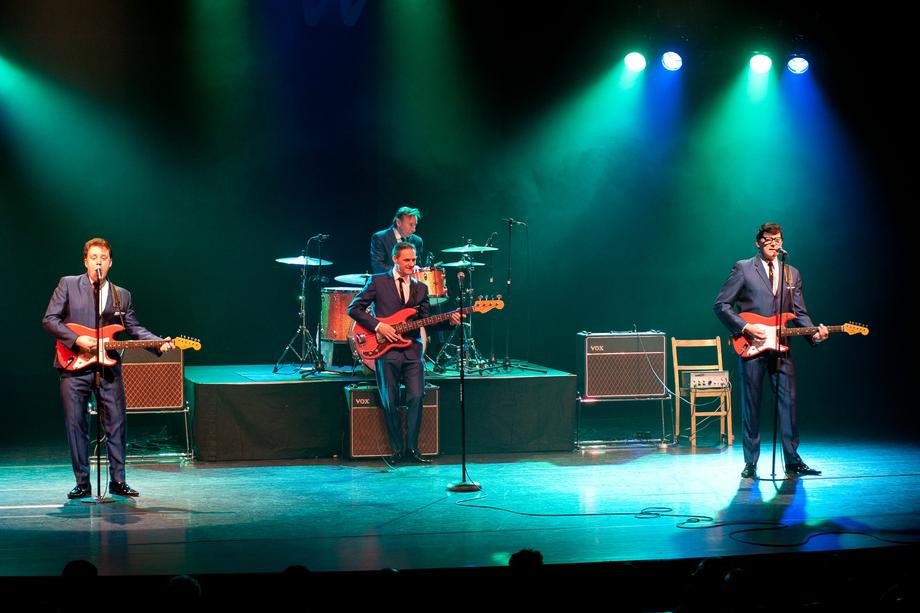 The Rapiers
Described as "the best '60s band since the '60s", The Rapiers are a stunning pop, rock  & roll collective with full choreography. The Rapiers have built a well-deserved reputation for attention to detail, using authentic instruments, equipment, and wardrobe to give a spectacular on-stage recreation of the sounds of the 1960s. If you want to bring the birth of British rock to your vintage wedding, The Rapiers are sure to shine.
This guest post comes from the team at event entertainment booking platform, Poptop http://www.poptop.uk.com, leaders in entertainment booking for weddings, corporate events and private celebrations. Find them on Twitter at .