by Brittany McComas
When it comes to finalizing your entire wedding look, you should pay particular attention to your choice of lipstick. Your wedding lipstick can literally make or break your photos. From the perfect pout, to a shimmery goddess style lip, to a matte look that lasts all day and night, these sweet lipsticks are sure to make your beautiful face pop. Plus,  you'll want those lips kissably soft for your husband! Check out my fool proof guide to getting the perfect pout for your special day.
The Perfect Pink Pout
Check out this complimentary shade–it is gonna go great with strobing, bronze, and fantasy/fairytale style makeup. Use Urban Decay Revolution Lipstick in Naked, $22.00 from Sephora, as your base coat. Of course, if you want a bright lip there are loads of shades to choose from. Don't be afraid of bold colors if that's your style!
Follow that with C.O. Bigelow's Mentha Lip Tint in Magenta Mint, $7.50, from Bath & Body Works.
 The Perfect Shimmer
Give yourself the perfect shimmer with a touch of Dior! You can grab Dior Addict Lipstick straight from the source, online for $35.00. You can probably also score it at a deep discount online or in a department store sale. Check around before you make the big splurge.
The Perfect Matte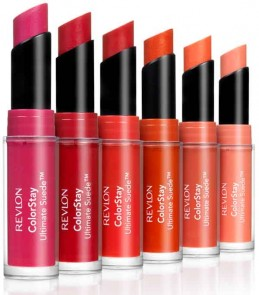 Revlon Colorstay Ultimate Suede is the ultimate matte that will last all day–and certainly all night if you need it too! Check out Supermodel and Silhouette – both less than $8.50 on Amazon!
While some of these may seem a little pricey I look at them as a total investment. Most of these last me about eight months a piece, and I use them every day. If you don't feel like making a purchase this pricey, for wedding lippies is worth it, check out a beauty swap group on facebook. These ladies normally have mini versions for swap or budget friendly prices.
 Another great way to score high end beauty products is to scour the web for voucher codes, coupon codes, and discount vouchers. A lot of websites like ideel and sephora have clearance specials on all the things you want for your wedding look–and more! Be sure to check websites like Groupon
for up to 90% at retailers that might not always be budget friendly when it comes to beauty.