Your wedding ceremony is by far the most important part of your big day. But many couples spend more time and effort planning the celebrations that happen afterwards. The ceremony is what brings you both together in marriage and is usually the most heartfelt and emotional part of your wedding. While you will probably remember every second of it clearly, your guest may find it easy to forget all about it very quickly. To avoid this, you need to make sure your ceremony takes centre stage and is not just an afterthought. So to plan a truly unforgettable wedding ceremony, use these suggestions to help you.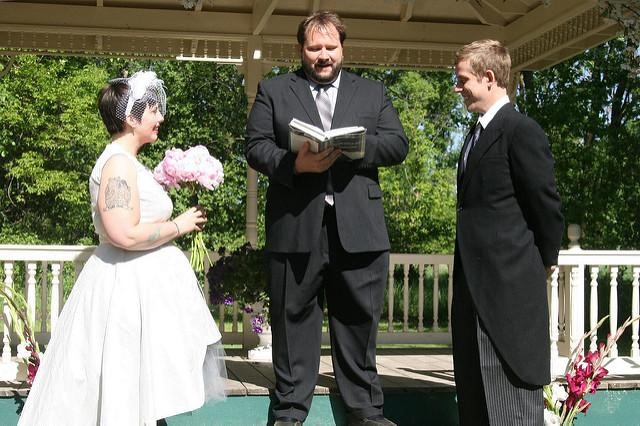 Find the right officiant
Before choosing your officiant, you need to determine what kind of ceremony you intend to have, such as contemporary or religious. Knowing this beforehand will ensure you find the right person to marry you. When you meet a potential officiant for the first time, ask them about their typical approach and what the ceremony will entail. It may involve the reading of a ketubah text or they might have an uplifting speech about matrimony. You can also use this interview process to see how much input you can put into the ceremony. They should be able to give you advice and put you at ease. For a deeply personal touch, you could also get wed by a friend or relative. The person you choose should understand you as a couple and should be able to capture an audience with their speeches or sermons. That way you know your guests won't be falling asleep half way through.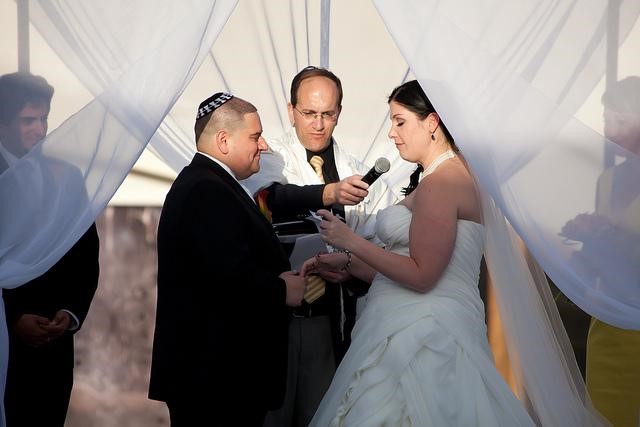 Writing your own vows
Writing your wedding vows brings a thoughtful and personal touch to your wedding ceremony. You can write them as a couple or separately to keep them a big surprise until the big day. Include experiences and milestones you've shared together and how you came to be. You might have a song lyric that holds some significance or a dream you have for the future. Also, don't be afraid to make them lighthearted and fun. Having vows that have so much personality and character will make far more entertaining and memorable. Remember that some ceremonies may not allow this, so always check this with your chosen officiant beforehand. Header image source
Choose unique ceremony music
Music sets the tone of a celebration and your ceremony is no exception. Think carefully about the music you want to play before and after the ceremony. It should be sentimental and hold some value to you as a couple. Maybe a song from a film you saw on your first date or a piece of music from a theatre show. If you have a musical family, why not get them to play a favourite song that holds a lot of memories. This will be a simple but effective touch that will grab everyone's attention. Again, check with your officiant to make sure your music choices are suitable for the wedding ceremony.
The key to creating a memorable wedding ceremony is to make sure it reflects your personality and beliefs as a couple. By bringing some personal touches, it will be hard for you or your guest to forget it or compare it to anyone else's.