It's no secret that the world is changing. We're living in a time when anything and everything can be done online, from buying a car to getting married.
Getting married online is a big deal. You're making an enormous commitment to another person, and you want it to be as authentic as possible. It's a journey that can be stressful, exciting, and a little bit nerve-wracking. It can also bring its own set of challenges—and not all of them are what you'd expect.
But it's also one that can be incredibly rewarding. It is much faster, a lot cheaper and requires little to no arrangements, unlike a traditional marriage.
How do you get married online legally?
Online marriage is an increasingly popular option in the 21st century. So, what does it take to get married online? An online marriage involves tying the knot digitally. In other words, you and your partner might not be physically proximate, or you might be a same-sex couple looking to get married while avoiding the wrath of local laws; you could be a long-distance couple, stranded due to sanctions related to the pandemic, or the visa processes of your respective countries of stay aren't allowing you to be together to get married. Or, you might not even fall under any of these circumstances but still want to get married online because it saves money, energy, and time.
What are the benefits of getting married online?
1. You can get married in less than 24 hours!
2. You don't have to worry about finding a place to tie the knot or inviting your friends and family for an elaborate affair—you just do it!
3. You don't have to deal with the stress of wondering if you should put on perfume or not, if you should shave your legs or not, or if your socks match your shoes.
4. Virtual weddings save time and money. You can spend less time on the wedding day and more time with your spouse.
5. You can bypass local anti-LGBT laws and still be together by getting married online. It's important to note, however, that your marriage certificate will only be recognized in countries that have already legalized same-sex marriage. But even if your country might not recognize it, a marriage certificate is still useful to have. Plus, it's a lovely way to show your commitment to each other.
Whatever the reason may be, online marriage is becoming increasingly popular, and all for the right reasons.
How much does it cost to get married online?
If you're looking to get married online, you're in luck! It doesn't have to cost a fortune.
The first thing you'll need is a local officiant. If you choose to get married at a courthouse or church, you can make your appointment with the clerk's office. If you prefer to have an online marriage ceremony performed in a more intimate setting, though, you'll need to book an officiant through one of the many online wedding sites that offer this service, like Courtly.
You will also want to consider what kind of wedding rings you want—and where they should be purchased. If you are a long-distance couple, chances are you will be buying the rings for your own hands. However, it's important to keep your partner's choice and preference in mind.
With a virtual marriage, it's not all about how lavish or modest you want it to be. At the end of the day, it's your day, and you can prepare for it (financially) however you wish!
What are the steps involved in getting married online?
Online marriage was completely legalized in all 50 US states in 2020. To obtain a valid US marriage certificate, you don't even have to put pen to paper or enter a courtroom!
Here are the steps involved in getting married online:
1) Choose a reputable online marriage service, like Courtly.
2) Provide a government ID like a passport or driver's license. It can be from any country.
3) Pick the wedding package that you want. Costs can range from $499 all the way to $3,000. Many sites will also offer add-ons, like witnesses or rush service.
4) Fill out the forms, pay for your package, and wait for your application to be processed!
5) While the actual virtual marriage ceremony won't take long, you might want to include special traditions like a toast or an online reception for family and friends. You'll also be able to invite anyone you want to call in to your ceremony. They don't even have to travel to you!
What documents do you need to get married online?
First, you'll need to apply for a marriage license. The marriage license  gives you permission to get married. You may receive it digitally or in paper form, if you get it at the courthouse.
To get the marriage license, you will need to provide some form of identification, like a passport or your driver's license. You do not need to be a US citizen to be eligible for this service. Courtly provides online marriage certificates to anyone around the world.
That's the only document you'll need to provide! You will have to provide other information, like your parents' name and birthplace and your residential address, but you don't need to provide proof of either.
Look for a service that will handle the marriage license application for you. Even though it seems simple, it can be a confusing and tedious process when done wrong.
Once you have the marriage license, you're ready to move on to the next step–planning the ceremony!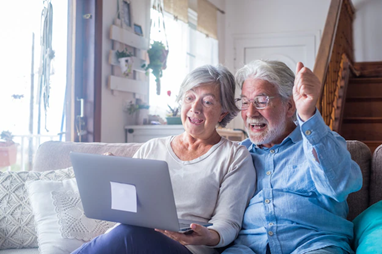 Can you have a religious ceremony while getting married online?
The answer is yes!
The person conducting the ceremony must be a clergyperson—a priest or minister of your religion. If you don't have one in your area, you'll need to find someone who is willing to conduct your online marriage ceremony through a video call. Courtly can also help match you with a religious officiant.
The process of getting married online with Courtly
1. Choose a reputable online marriage service.
Choosing a reputable online marriage service can be difficult. There are so many to choose from, and you're looking for one that will do more than just make it easy for you to get married.
Thankfully, Courtly does the job here!
Couples may use Courtly to complete the full procedure online from any location. A valid US marriage certificate may be obtained painlessly, without any paperwork, and in most cases, in less than 48 hours.
2. Create an account and complete the sign-up process.
Signing up to get married online through Courtly is as easy as ABC! Just click on the 'Get Married' button on the top right and complete the sign-up proces by completing a few simple steps. You should be able to access your account immediately after creating it.

3. Upload your photos and personal information.
Each candidate must submit a government-issued ID with their name and birthdate plainly visible. Our concierge will assist you in getting your marriage license by utilizing our safe ID verification method.
To make sure everything is prepared for your big day, we'll look over everything for ambiguities and coordinate with the authorities.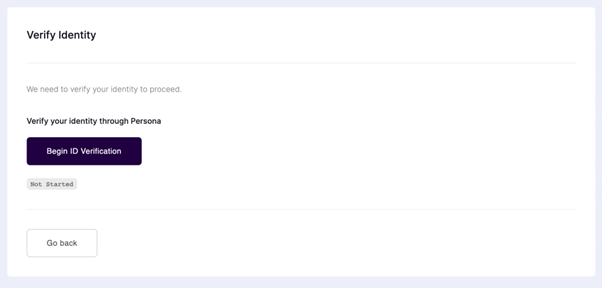 4. Select your ceremony type, location, and officiant.
Now's your time! Pick out the location and type of ceremony you want. Choose a time and date, and we'll match you with one of the Courtly's legally qualified US officiants.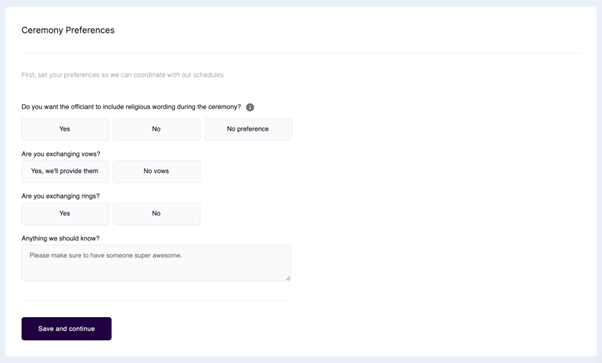 5. Pay for your wedding package, and receive a confirmation email.
Make the payment and wait for the confirmation email from Courtly. Once this is done, it's time to hear the wedding bells ring!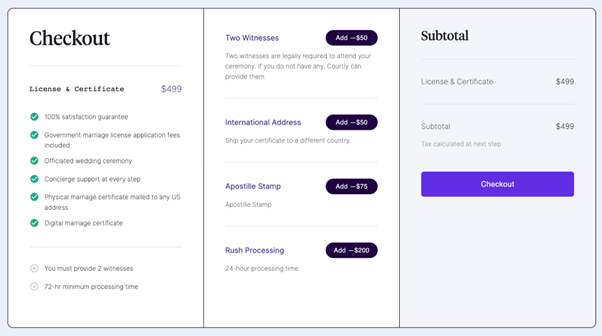 6. Celebrate your nuptials with your friends and family online!
Finally, get married online while relaxing in your home (or any other location with a reliable internet connection!). The ceremony itself should last about 15 minutes.
You'll receive a digital copy of your US marriage certificate shortly after your online ceremony, and a printed copy will be shipped to you within the next few business days.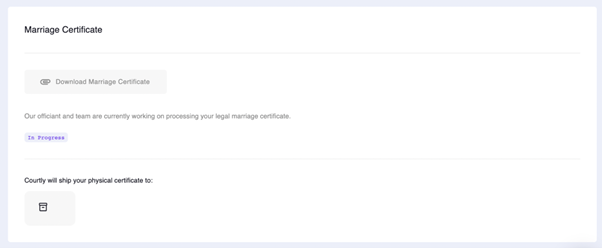 Marriage is a beautiful thing. It's a union between two people that lasts forever, and it brings so much joy to their lives. And if you are lucky enough to find that special someone, you should do everything in your power to make it work, even if it means getting married online!