A digital camera has several advantages compared to a traditional film camera, but is investing in one necessary for taking wedding photos? Read on.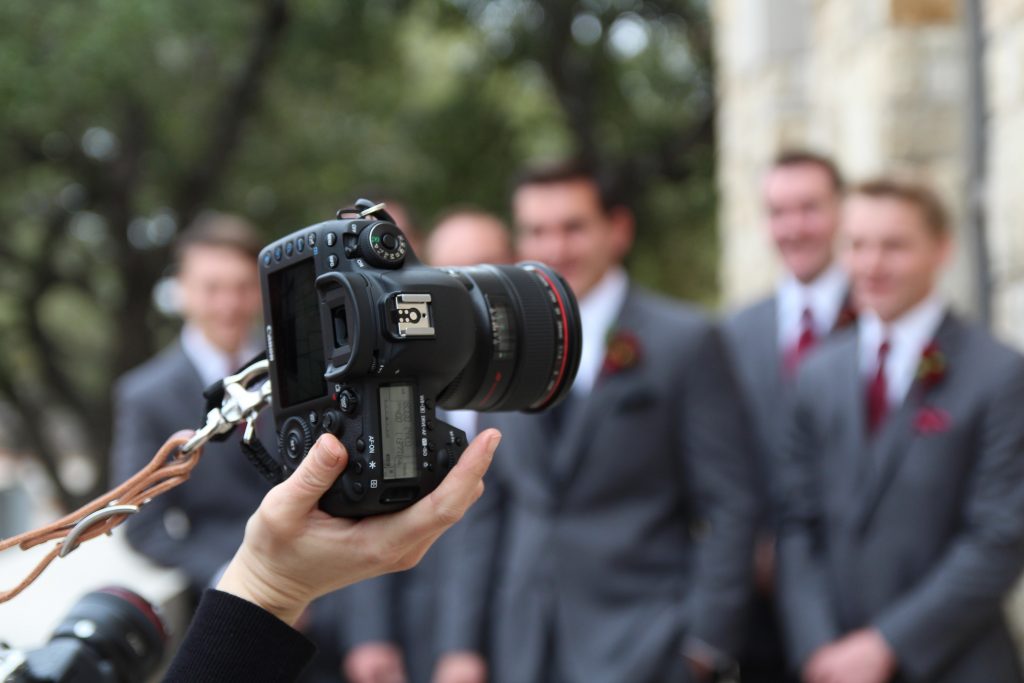 Photo by Natilyn Hicks (Natilyn Photography) on Unsplash
If you're looking to take up photography as a hobby, become a professional photographer, or just use a camera for those special moments, you can go for either a digital camera or a traditional film camera. There are advantages and disadvantages for both types of cameras.
For example, some of the advantages of buying a digital camera include things like enhanced image quality and the ability to be even more creative by altering images using photo editing software, such as Photoshop. Digital cameras also come with several other standard features and settings that film cameras and smartphone cameras just don't come with. However, to hone in on using one at a wedding, Is investing in a digital camera necessary? Find out more right here.
Is it worth investing in a digital camera?
If you're looking to take a wide range of photographs using a variety of photography techniques, and if you're going to be taking photographs for work or as a serious hobby, then it's definitely worth investing in a digital camera because you can do so much more with a digital camera than you can with any other photographic device out there today.
There are far more benefits and advantages of using a digital camera that far outweigh the negative sides of using one. While it's easier to have images native to your smartphone immediately after taking them so you can immediately share them, a digital camera's quality outways that speed. It's only a minor step to eventually get them onto your smartphone, where you can then do with as you please – upload them to social media to eventually create a special photo book from an enabling photo book maker, or share them with close ones.
What are the best digital cameras in 2022?
There are literally hundreds of digital cameras out there today, so if you're in the market for a new device, then you may want to consider purchasing one of these top-rated digital cameras before trying any others. In no particular order of importance, here are some of the best digital cameras worth investing in this year. The highest-rated models include the
Sony ZV-1
Canon EOS 90D
Nikon D3500
GoPro Hero10 Black
Olympus OM-D E-M10 Mark IV
Other notable mentions include the Fujifilm X-S10, the DJI Pocket 2, and the Panasonic Lumix DC-S5. Before purchasing one of these digital cameras from a trusted seller, you first need to think about exactly what you will be using your camera for. For example, you can find pocket-friendly models, cameras for beginners, high-end medium format models for professionals, point-and-shoot cameras, mirrorless cameras, and full-frame cameras, to name just a few different types. If you're unsure, the best thing would be to ask a professional.
How to choose the right digital camera
Whether you are a seasoned professional photographer looking to upgrade your current model or a budding photographer who's offered to be ready for the special day, choosing the right digital camera can often be a daunting task. Some of the things you must consider are the price, what capabilities you want this new camera to have, and whether you want to take indoor videos or take outdoor pictures. You may want a camera that will best cater to the specific needs of the day (and beyond) in a variety of ways.
You also need to think about how much money you are willing to spend and how often you will be using the camera. If you're only going to be using it to take the odd snap here and there after the wedding, then investing in a digital camera is not necessary. However, if you want to create plenty of high-quality photographs, then investing in a digital camera is definitely necessary.