Keep your wedding on budget by following a few simple tried and true rules when it comes to wedding expenses. You don't have to go for cheap looking things to be budget friendly either. From flowers to accessories, invitations to food and drink–we've got your budget friendly wedding covered! Below are some sweet tips and tricks to keep cost down without sacrificing your excellent taste.
Flowers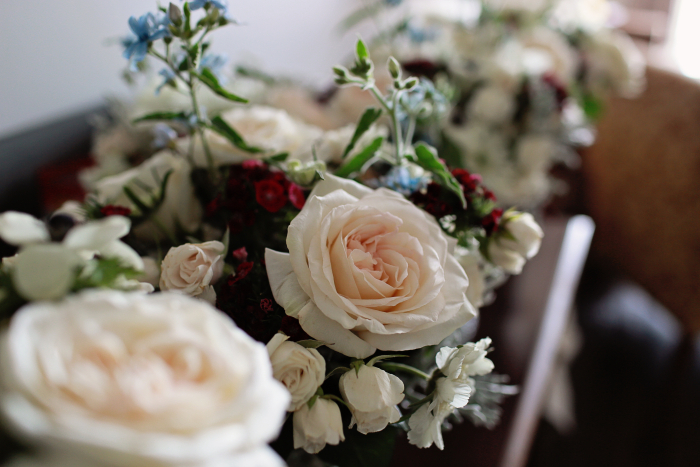 Flowers can be one of the most costly pieces for your wedding, and that's just your bouquet! When it comes to flowers DIY bouquets are the way to go. Some brides are tossing the bridal bouquet and using herbs like lavender or brooches for a bouquet of borrowed bling. If you plan on using flowers in the church, get versatile arrangements that can be used as centerpieces for your reception. Also, if you're going for roses try the cheaper cousin garden roses or peonies (these substitutions depend on the time of year, of course). All blooms have a more affordable look-alike that can save your budget, look online for flowers available in your wedding season, and ask your florist for advice. source
Accessories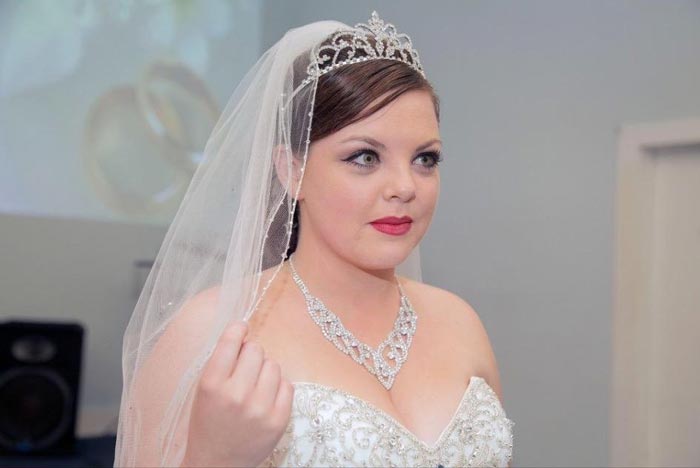 Every girl wishes they could afford to drape themselves in diamonds, and realistically some costume jewelry looks hideous. Have no fear! Stores like Forever 21 and Etsy have endless costume jewels that will look like the real thing as you walk down the aisle. Of course, this is a great way to show off something borrowed, too. The necklace pictured here is found on Amazon, and we can personally vouch for it – Maigen wore it to her work Christmas party just a few weeks ago!
Invitations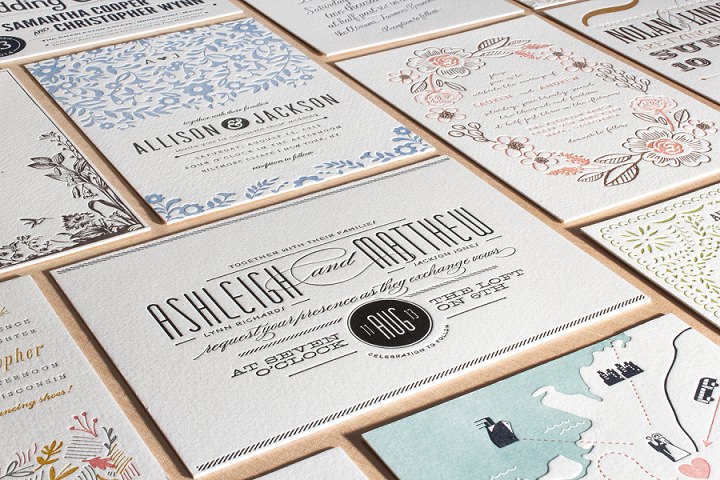 When it comes to invitations you can save a whole boatload of money if you do it yourself. DIY wedding invitations don't have to be a pain in the bum either. Just get your bridal party together with a few bottles of prosecco, bake some cookies and print them out at home. Wedding Chicks offers some cool custom printable invitations suites that will get your creative juices flowing along with the bubbly. source