Ready for some pre-wedding DIY fun? Of course you are, you've probably been working on DIY projects since you first started planning your budget wedding!  Here are two cute and fun ideas for budget bridal party gifts you can give your bridesmaids and groomsmen to say 'Thank You' for all of their help and friendship!
Coasters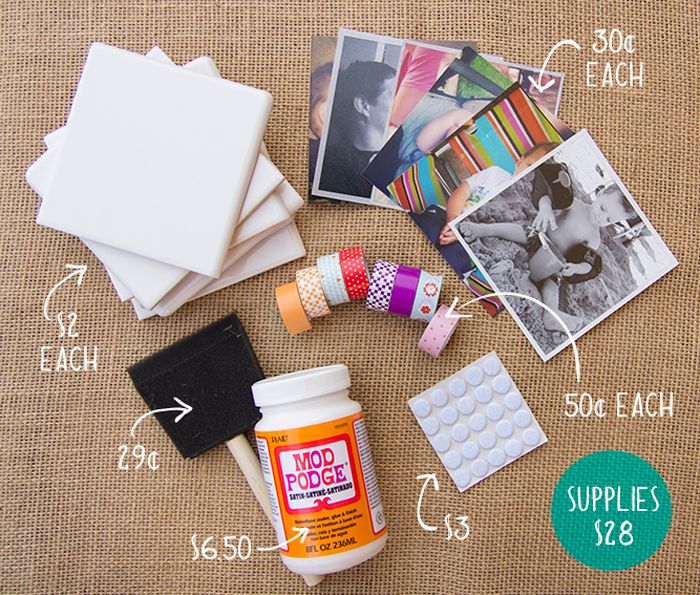 Choose a photo of your and your girls or guys, maybe a map of somewhere you've traveled or something that brings back sweet memories! Print them; and cut them to fit your tiles: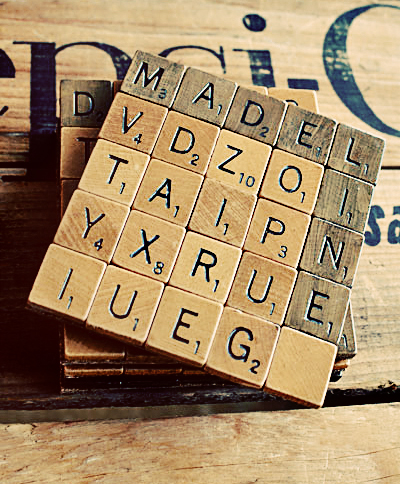 Paint some modge podge onto a tile, stick a photo on, and modge podge over it. Boom. Done. Let it dry for 24 hours. If the photo seems like it's not sticking well, go over it with a second coat of modge podge. Wrap with a cute ribbon, and gift away. You can also use scrabble letters to write them a message. source
Beauty & Bath Salts
Pamper your guys and girls with some scented bath salts as bridal party gifts. Guys like to pamper too, so consider manly herbs when infusing for groomsmen. source
You'll Need:
One box of Epsom Salt
Fresh Herbs (Lavender, Rosemary, Thyme, Mint, Lemongrass, or Basil. You can also mix combinations that you think smell nice with cinnamon sticks or small pieces of vanilla bean.)
Saute Pan
Airtight container (like a canning jar or Rubbermaid pasta canister)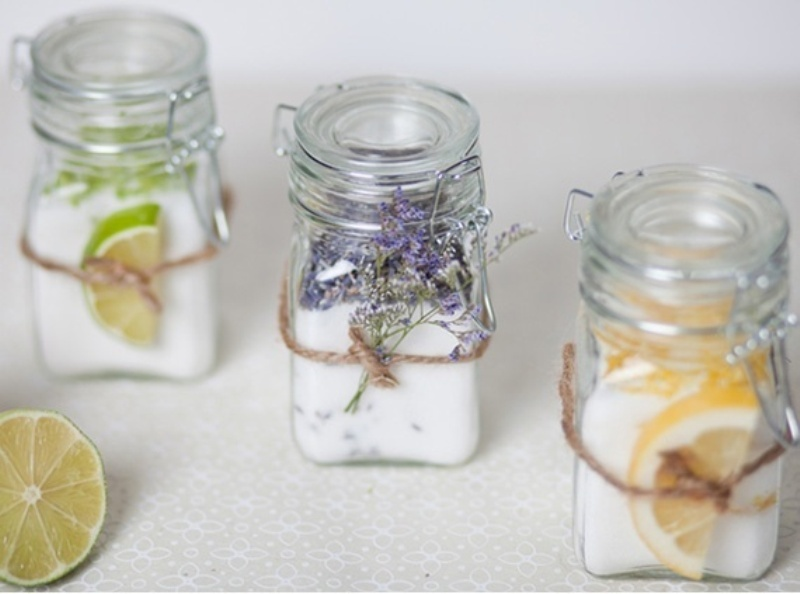 Pour the salt and fresh herbs/spices into your saute pan. Cook on medium heat for ten minutes; stirring occasionally until it warms through. Pour your infused salt mix into the airtight container; let cool five minutes. Seal airtight and leave overnight. Distribute the sea salt into your cute jars; be sure to throw out the herbs/spices from the cooking process. Garnish with a fresh herb or spice, seal, label, and gift.
For larger amounts, these jars look to be really good quality (pack of four). I might just be bookmarking that for Christmas gifts…