Your big day is more than likely going to be the most expensive day of your life. The average couple spends close to twenty-seven thousand dollars on the occasion. Whether you're looking to keep your wedding day spending to a little or a lot, as with most things, it's all about finding the balance. Work out what's most important to you and where you're happy to be flexible, then make compromises. Here are some of the big decisions you will have to make. Work out whether you're looking to splurge or save after you've read this!
Check out this post for 111 of the best wedding planning books!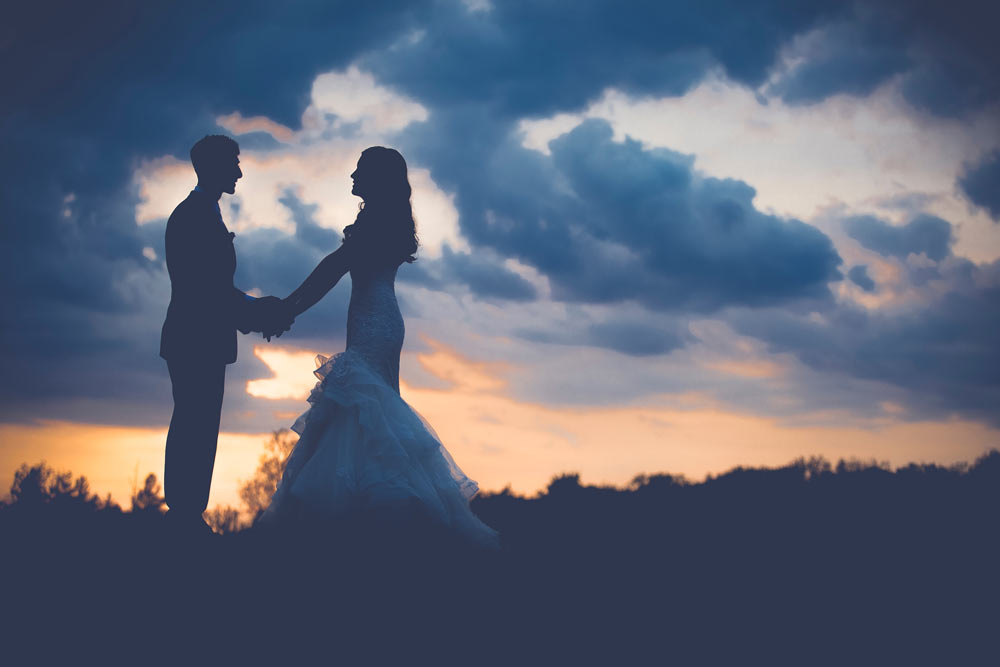 Wedding Dress
If you go to a bridal boutique, you're looking to spend at least a thousand dollars on your dress. On average, it's likely to be closer to the 2k mark. This is just the starting point, a lot of gowns are many, many times that price. Is a designer wedding dress is a priority for your wedding? Be sure to try on lots of different styles so you can be sure it's worth the cost. Make sure it's a dress you absolutely love. If you're firmly in the camp of 'I'm not spending that much on a dress I'll only wear once' there are lots of budget options.
Many factories in Asia sell wedding dresses for a fraction of the price, some even let you design your own and will create it for you. It's true, these places can get a bad rep as there are horror stories out there. The reality is these factories are churning out hundreds of thousands of dresses every year, and have many happy customers too. The majority of people are thrilled with the dress they receive.
If you're going to use a site like this, be sure to do your research. Look for genuine customer reviews. Ask if you can see examples of their actual work (not just the model pictures they are advertising). Ask for samples of the material if you need to be sure. At least that way you won't get a nasty surprise and you can ask to upgrade materials if you're not keen.
If you want to keep costs down but are iffy about risking ordering from abroad, it's well worth checking out high street stores. Places like Monsoon and Asos have a wedding shop section of their site, at least you know if you order and it's not quite right it's easy to return.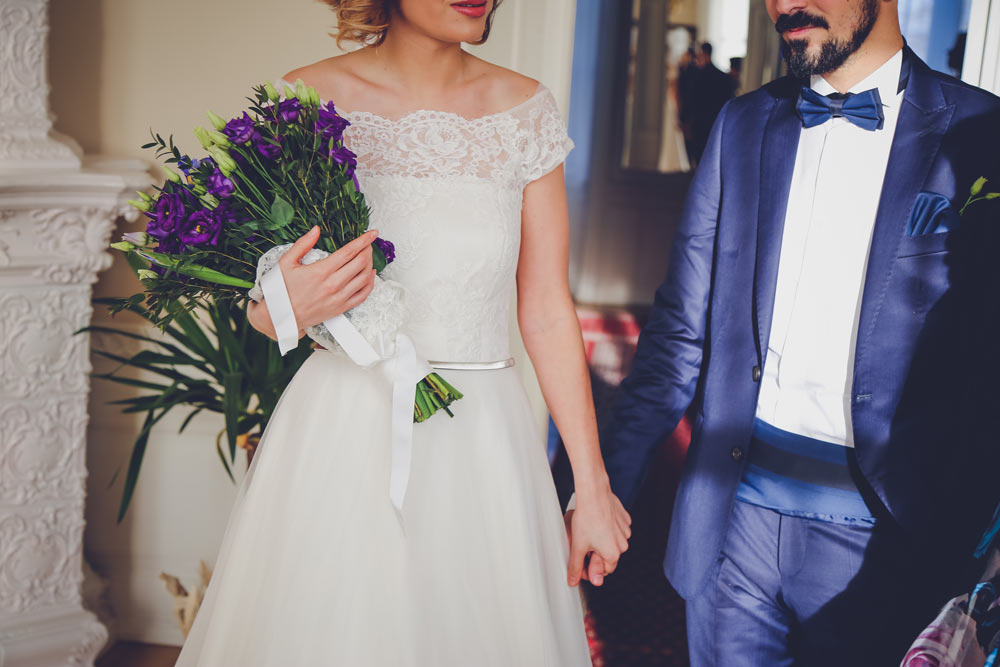 Food and Drink
When you're looking to book your wedding and work out costs, one massive chunk out of your wedding day spending is the food and drink.
Remember, if you go with a traditional sit-down meal, you pay for the food and the staff to serve it. If you're a foodie or want something very specific, be sure to go to a sample tasting. This helps you can work out the menu and find out what the quality of food is going to be like. If you're happy to cut costs, a hog roast works well for outdoor summer weddings. Companies will come in and cook, carve and serve the food. They can also serve things like baked potatoes for non-meat eaters.
Alternatively, you could go with a buffet, easy to put together especially if you have the help of some close friends and family. You could have a look online for the kinds of things to serve at a wedding buffet or go with tried and tested favorites. People can help themselves, it's fun, informal and always a crowd pleaser. Plus it will slash costs on the food aspect of your wedding day.
When it comes to drinking, if you're looking to splurge then running a free bar to a certain value is sure to get guest glasses clinking and toasting. Alternatively, you could offer the first drink free, or if your venue allows it serve your own drinks. Mix up some different cocktails in large drinks dispensers, or make individual servings in mason jars. Put some bottles of wine and champagne on the tables.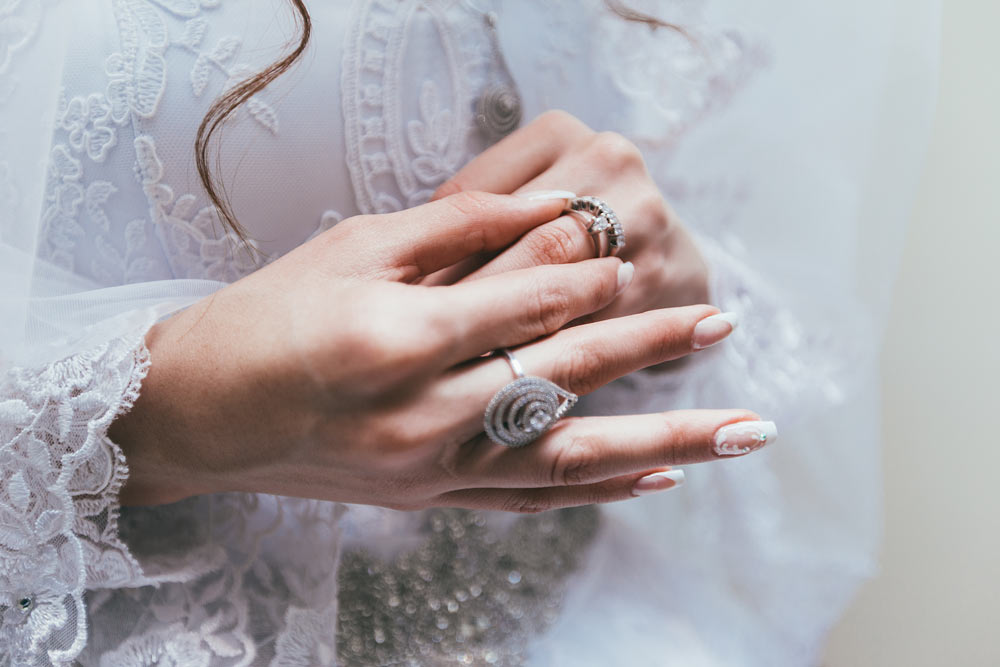 The Rings
Unlike engagement rings, wedding rings aren't generally overly flashy and most people opt to keep it simple. However, if you do want to spend the money here, there are ways you can make them extra special. You could choose a high-end metal such as platinum, palladium or white gold. You could go with something diamond encrusted or even design your own custom rings.
There are workshops available you can attend in advance of the big day to make your own! If you're looking to save, go with a simple band in the same metal as your engagement ring. You can find them from any high street jeweler who will still look stunning without breaking the bank.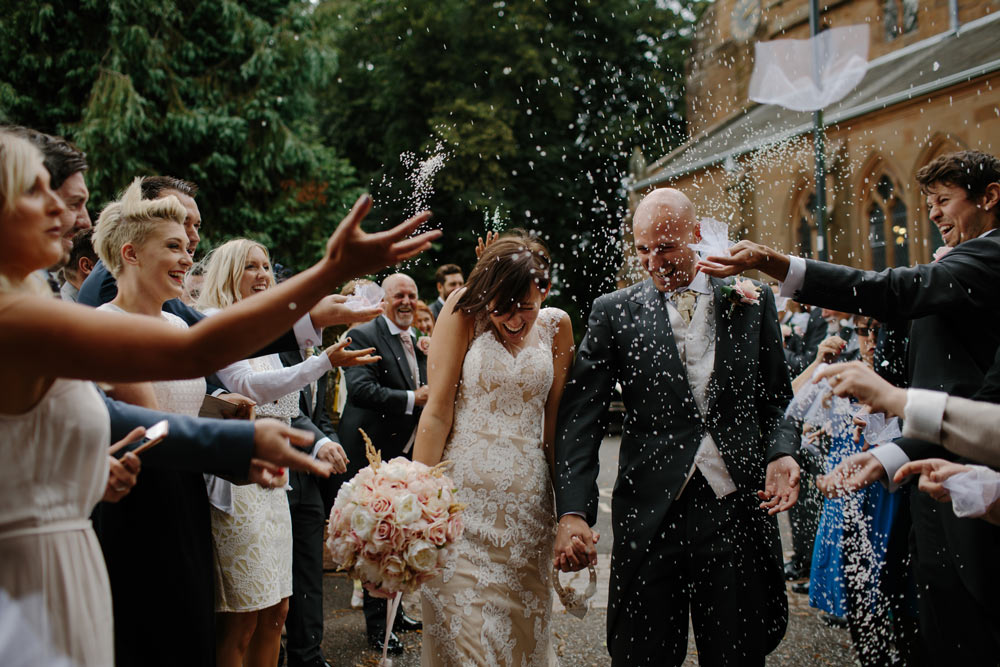 Guest Entertainment
Wedding guests generally put in a lot of time, effort and money attending your big day. They have transport costs, possibly hotel stay, a new outfit, a gift. Some people might have had to book the day off work. Of course, your nearest and dearest are more than happy to spend this time and effort celebrating with you. However, it's nice to put some consideration into keeping them happy and entertained throughout the evening.
If you have a bigger budget for this, companies like Booth Boy have photo booths available to rent which are ideal for weddings. As well as giving your guests something fun to do (silly pictures and props are always going to be a winner!) you also get from fantastic photos too. While you will have your formal professional photos, these show a different side to your wedding.
Another thing you could do if you're looking to splurge is to rent a room and a babysitter for any babies and children attending. A room with a tv, some computer games, crafts, and snacks can help keep little ones busy which leaves their parents free to let their hair down. It's bound to be something that is appreciated!
If you want to make cutbacks here, there are plenty of ways you can keep everyone busy and entertained without spending much. Giant lawn games like Jenga, Connect Four and ring toss are a good way to get everyone mingling. You could also leave out albums with copies of silly photos you've taken together- as well as pictures you have with the guests too! A surefire way to keep everyone entertained and get them chatting.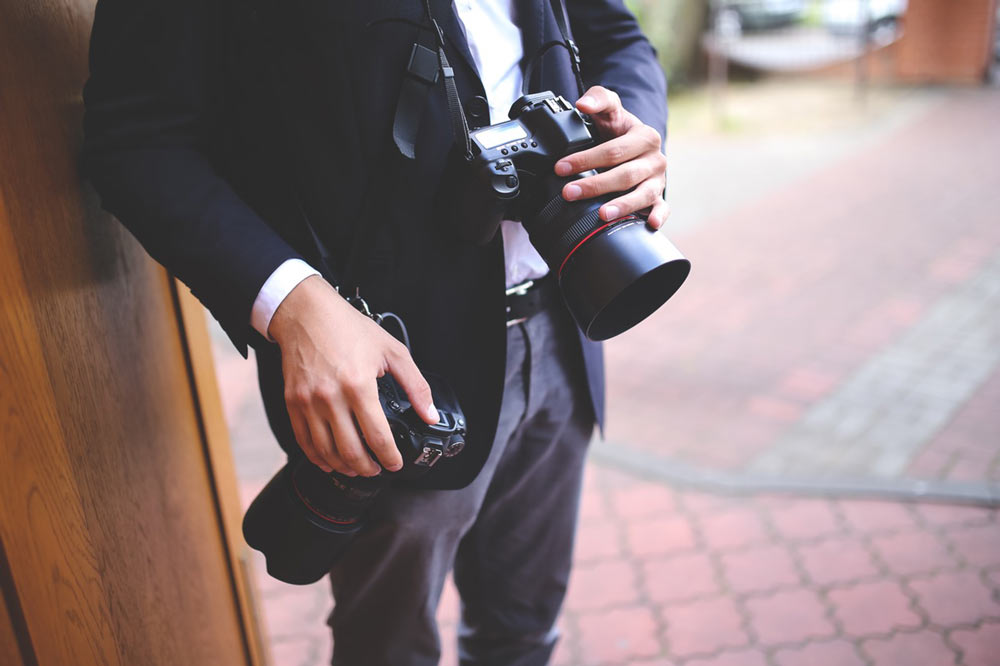 Photographer
Whether you're having a budget wedding, an extravagant high-end celebration or something in between, one place where it's always worth investing is the photographer. These are pictures you will cherish for the rest of your life. You need to hire someone who is competent and experienced in shooting weddings. Your wedding day spending will be appreciated in the long term in this area!
Spend some time researching different photographers in your local area. Find someone whose style you love and fits your budget. To save money, only book them for the minimum amount of time- an hour or two. At least then you are guaranteed to have some gorgeous shots for your wedding album.
If you have a friend who's handy with a DSLR you could ask them to take some additional shots for you too throughout the evening.
Another tip is to create a hashtag for the wedding for people to use to share photos. Guests might have snapped a few really amazing ones that you can nab for your personal collection.
Where did you, or where will you be splurging on your wedding day? And which areas will you be happy to make cutbacks?