Every year, millions of people get engaged. Getting engaged is wonderful, as it marks the start of a whole new journey for the two people entering the engagement. Once the engagement has been initiated, a lot of planning tends to go into the wedding and even the future that the couple will spend together. Before all of this can happen, however, the man who is planning to buy an engagement ring and propose to his partner will first need to do some research. While it is very important for a man to know which diamond shape and cut their partner would prefer, as well as know which setting they would prefer, he first has to determine the amount of money that he can spend on such an investment.
While determining how much money can be allocated to the purchase of an engagement ring, a man has to consider numerous factors – not only his own personal budget. If the man only takes their budget into account and then starts looking for a ring based on how much they are able to spend, they might end up buying a ring that their partner will not completely adore. Thus, taking factors like what he can do to minimize the costs of certain areas that can be compromised in exchange for areas that will impress their partner is the ultimate way to find that perfect ring.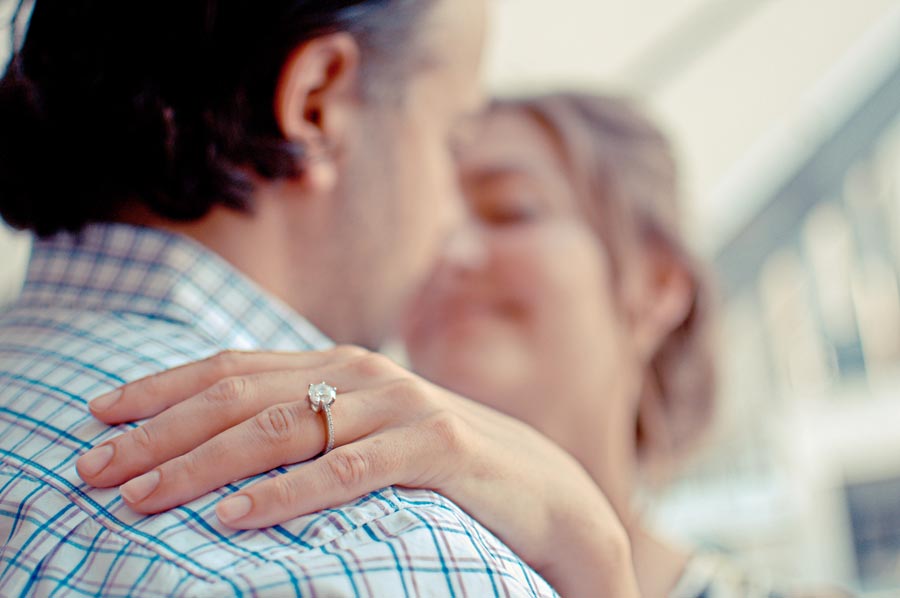 How Much Does The Average Engagement Ring Weigh – Diamond Weight
Prior to making a decision, let's first discuss some important aspects about the average engagement ring to ensure that you live up to the expectations that your loved one may have when it comes to proposing to them with an engagement ring. We should start by looking at the average carat weight of a diamond that is used in an engagement ring.
In the year 2016, the average size of a diamond fitted into an engagement ring was 0.9 carats. This is a weight that is slightly less than one carat, yet still big enough to impress your loved one. Opting for a 0.9 carat diamond can also save you a significant amount of money. As soon as a diamond hits that one carat mark, then the price of the diamond is usually pushed up significantly; thus by opting for a choice that is somewhat similar in size, yet does not hold the spike in pricing, you can save a considerable amount of mone.
How Much Does The Average Engagement Ring Cost
Now that we have looked at the average carat weight of diamonds used in engagement rings, let's see how much people pay for engagement rings on average. According to Bustle, a recent group surveyed a group of 6,000 couples, and looked at how much each of them paid for their engagement ring – all couples were engaged at the time. At the end of the study, they found that the average engagement ring's cost was $4,758.
How Much Should You Spend on Your Engagement Ring?
Planning to buy an engagement ring to propose can be an overwhelming; yet exciting part of any person's life. While such a phase in a person's life can be exciting, it also comes with a lot of important decisions that need to be made wisely – such as the size of the diamond that will be placed in the fitting of the engagement ring. Here we discussed two of the most important factors that should be understood before buying an engagement ring. By being more educated, men can make better decisions when it comes to buying such an expensive product, which may help them save money and buy a better item in the end.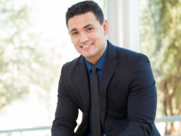 Being groomed by his Entrepreneurial Father, Jarrett is an aspiring businessman who has a passion for diamonds as well as International Travel.  The self-proclaimed "Executioner of Ideas," not a day goes by where he doesn't update the website, perform R & D on the industry, or study diamonds and gemology.  He's quickly become an expert on the princess cut diamonds, spending over a year to select one for his own bride to be.